T

he year-end holiday season is around the corner. It means that there are more lunch and dinner invites, more free time as there are more days of no work, and more shopping spree trips to treat yourself to surviving another year of stress and pressure amid the pandemic and of course to show appreciation by giving gifts to your loved ones.
The holidays also mean less physical activities as we are bound to have more sit-down get-togethers and to snack while watching movies in the comfort of our homes. But, it is about time to change that yearly tradition. For sure, one of your New Year's resolutions is to be more active and be physically fit. You have still a month to cross off that item on your list.
To get going, why not start cycling to end the year 2021 on a positive note. There are many reasons to engage in cycling. Not only is it good for your physical health, but it also improves your overall well-being.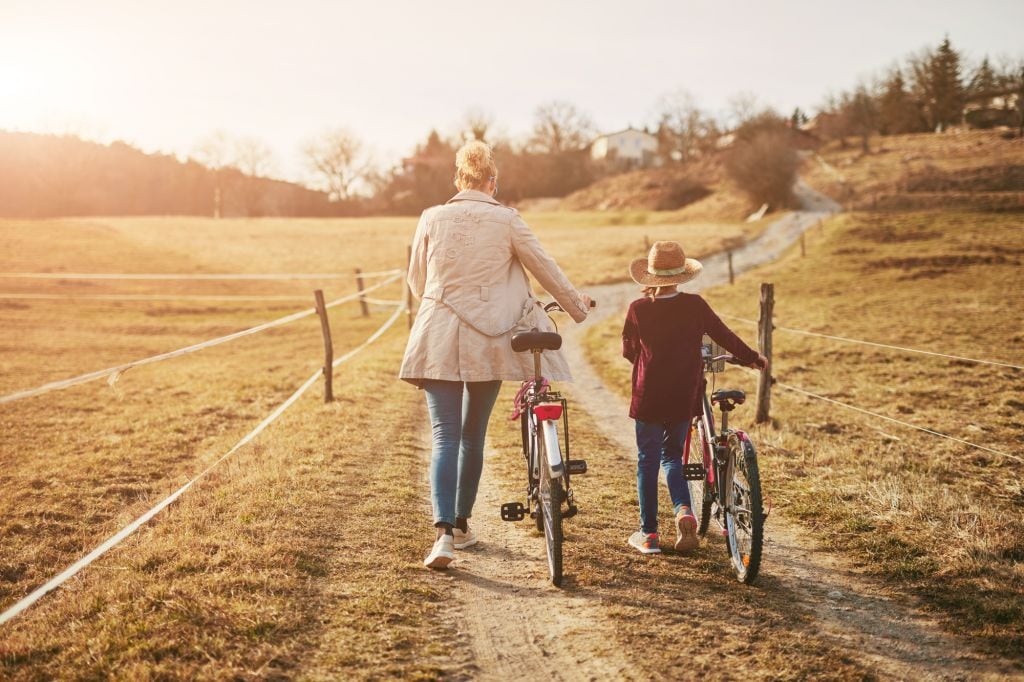 For a healthier body
Cycling exercises the whole body because it uses all forms of muscles from the arms, back, buttocks, thighs to your core muscles. It strengthens your core muscles and aids in circulating the blood in your body. Thus, cyclists are less likely to develop heart diseases or high blood pressure. One may argue that these can also be achieved when walking and running, and while that is true, nothing beats traveling longer distances while pedaling as compared to carrying your whole weight in your feet.
Regular workouts, including cycling, helps maintain a healthy, lean body because it lets you burn more calories, preventing obesity. The activity is also great in raising your metabolic rate. And when combined with a healthy eating plan, you also get to lose weight naturally and healthily. Moreover, it is also good at burning fats and building muscles.
For brain boosting capacity
According to a Vanderbilt University study, cycling may help with an individual's focus and concentration as it is an activity that utilizes quick reaction, balance, and decision-making skills. Forty percent of the participants engaged in the exercise were more likely to solve a puzzle than idle participants.
Cycling can also help generate new brain cells in the hippocampus–part of the brain responsible for boosting our memory capacity. In research published by the University of Illinois, cyclists improved up to 15% in mental tests.
Moreover, in another study conducted by Charles Hillman in 2007, cycling prevents the development of Alzheimer's among the elderly. This is due to the flow of blood and oxygen, which helps in regenerating receptors in staving off the disease.
For stress relief
Cycling helps manage and reduce stress like this kind of exercise releases endorphins. What's more, is that you get to breathe fresh air while traveling and sightseeing when cycling. It allows you to see new environments as you explore places you have never been before, even your neighborhood.
Cycling also forces you to soak in Vitamin D, which helps maintain a positive mood and a productive day ahead of you.
For strengthening relationships
Cycling with buddies is a great way to spend a day. It gets you to bond with your family and friends and even meet new cycling buddies along the way. Nothing beats great company and spectacular views.
Fleximounts Bike Hitch Rack Foldable BHR4
The bike rack is as durable as you want it to be. It is made of a cold-roll steel structure with a protective powder paint finish. It has anti-wobble knobs to strengthen the connection between the mainmast and folding arms. You are assured that you can firmly or securely fix the bike rack in place, which would be our biggest worry when on the road. Frequent glances at the back of our car would be lessened with this rack as you will be at ease with its performance.
The foldable bike hitch rack features a tiltable mainmast. The body of the rack can swing up, down, forward and backward, which allows easier lifting of bikes. The rack pops back to its original position with the anti-wobble knob.
Moreover, its foldable arms are easy to move. So, when the rack is not in use, you can easily fold it back to safekeeping. Even if they are installed in your vehicle, the arms won't also get in the way.
The Fleximounts Bike Hitch Rack Foldable BHR4 is compatible with different bike sizes, which is perfect for group outings and if you own multiple types of bicycles. The rack has adjustable straps that can hold up to four bikes. It can carry a weight of up to 165 lbs.
Fleximounts Hanger Wall-Mounted Bike Rack BR1
The wall mount bike rack is made of high-quality materials. It is created from powder-coated, cold-rolled steel for durability, resisting rusting, chipping, and cracking. The racks can hold one bike, four bikes, or six bikes. It can hold up to 300 lbs or 136 kg for the 6-bike rack. They are heavy-duty and long-lasting, can withstand years, and are dependable for load-bearing performance. This is especially good for cyclists who take this lifestyle for a very long time. And of course, as you venture into cycling, a high chance would be to buy more bicycles that fit a particular activity. So this could mean the need for more storage space and durable storage racks.
The J-shaped hooks are easy to use as they fit perfectly to the curvature of your bike hubs, thus, providing a firm grip to secure the bicycles in their proper position. You need not worry about the hooks coming off the hanging bikes because each hook is mounted securely. And the good thing also is that the premium bike hooks are wrapped with thick sponge foam tubing, which prevents aging and cracking and offers better protection for your bike's wheels, hubs, and spokes.
The hooks can easily be re-positioned anywhere on the rack to suit different bicycle sizes as storage needs change. The bike wall mount hanger fits most bicycles (within 2.56-in range in diameter), including mountain bikes, road bikes, and kids bikes. But this excludes wide-tire bikes.