Y

ou don't need to do a major garage overhaul just so you could increase the value of your home. You might just even need to do one change and it can instantly transform your garage life. Or if you're feeling overwhelmed, you can always do one upgrade at a time and when you're ready to do another area, then that's when you start moving again.
You choose what to do in your garage. No one else can dictate how your garage should look like but since you're in this page, you might as well read through the whole article, especially if you've been thinking of switching things for a while now in your garage.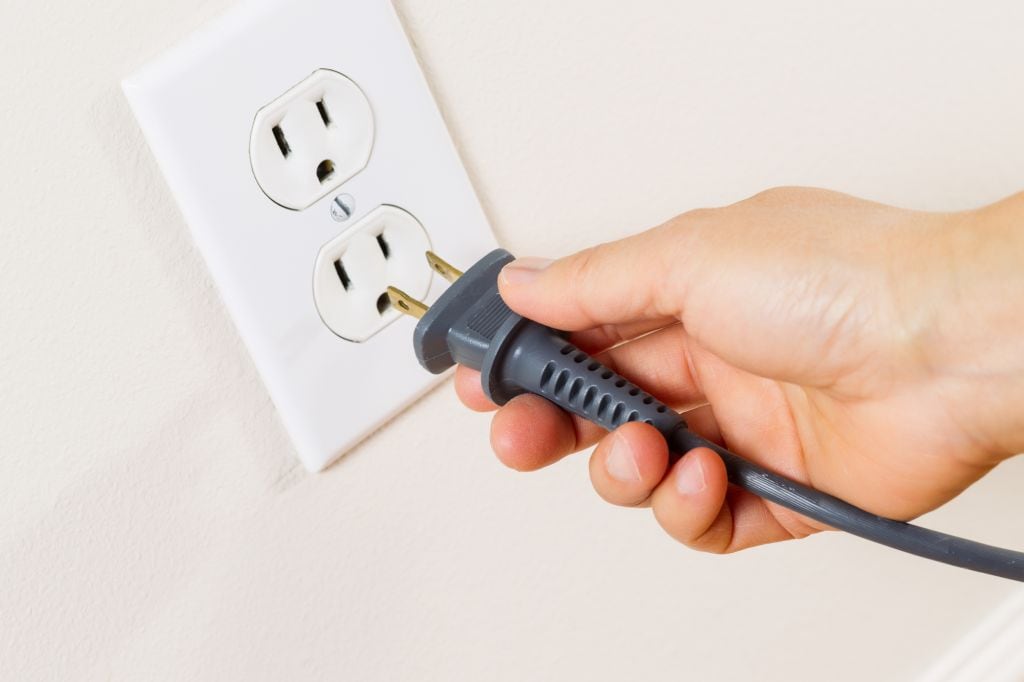 Also, you might disregard it now but every upgrade that you do in your home including your garage can increase its value in the future. Your home is an investment and over time, its price increases. You will raise that price even more if you start doing upgrades whenever you can or when the need arises. In the future, when you decide to sell, your buyer would appreciate how you made the home so much more livable than it was originally made. If you ask us, this is one of the perks of buying a secondhand home. Someone has already lived in the house and knows the problems you will encounter living in it so chances are, they have already addressed the concern.
Anyway, here are some simple upgrades you can do in your garage if you're feeling overwhelmed with a complete transformation.
1. Installing a garage door that's functional.
Wood might look good but buyers might not like it if it's too heavy to open. You may upgrade your garage by installing an automatic one or a door of a lighter material.
2. Take care of the insulation of the garage.
You should know by now that the climate of where you live will affect the temperature inside your garage. Wherever there is extreme heat or cold, insulation must be installed on the walls and the ceiling. You can control the climate in your garage when you insulate the space, the door and add weather stripping. too.
3. Change the lighting of the garage.
Garages are often dark even though you usually need light when doing a DIY project or a furniture repair. But since you're not always in the garage, it's understandable why you don't pay too much attention to the lighting of the area. You can install lights that are motion-sensitive in this case. It will give a sense of safety and appeal to your garage.
4. Add electrical outlets.
Contact an electrician to install more outlets in your garage wall. This will help to avoid accidents, be able to do more projects in your garage, and adds a layer of safety too. You may also opt for waterproof electrical outlet units.
5. Finish the floor with a material that's easy to clean.
If you paint your floor with epoxy, it will allow you to clean it so much more easily. For instance, if concrete is sealed, oil coming from your car won't be able to stain it. It will save you money in the long run and would also add value to your potential homebuyer in the future.
6. Install smart storage solutions.
To keep your garage neat and tidy as well as free up space on the floor, you'd want to install wall shelves or ceiling-mounted storage solutions. In this way, you are able to maximize every vacant space, your garage's storing capacity, while freeing up the floor. Below are some wall shelves and overhead storage racks from FlexiMounts that you can start installing now.
If we haven't reiterated enough, for items that you need to be accessible on a regular basis, it's best to store them in a wall shelf where it can easily be reached by hand. This wall-mounted storage solution from FlexiMounts comes with all the necessary hardware which makes it easier to install in a concrete wall or wall studs. It's 2x6 in size and could carry 400 pounds in total. It's made up of top of the line, powder-coated steel that has undergone quality tests. Its buckle design comes with velcros, a feature that prevents it from falling. Homeowners may play around with installment because of the product's flexible layout with various combinations and different stud spacing. This unit comes in either black or white. It is a certified classic FlexiMounts' product.
This product will provide ample wall shelving, preventing the shelf from falling from the ceiling because it is secured on the wall. Its weight capacity is 400 to 600 pounds and the height can be adjusted from 22 to 40 inches. It is made of cold-roll steel that is guaranteed to be of high quality after undergoing rigid tests. This is also a waterproof product that could avoid getting your products damaged from water. It could store seasonal items such as athletic gear you only use for winter or for summer. This comes with an integrated grid design that makes it stand out from others available in the market. This comes in black and white and you may choose from different storage spaces: 4' x 8', 4' x 6', 3' x 8', 3' x 6', and 2' x 8'.
If one of your worries is installation, don't worry because this can be easily installed by following the step-by-step manual and installation template that comes with the product.
This accessory is made of cold-roll steel and has a weight capacity of 165 pounds. Its arms can be folded when not in use and won't get in the way even if you install them in your vehicle. It has adjustable and flexible straps that could hold up to four bikes of different frame sizes. Its tiltable mainmast can lift bikes easily, swinging it up, down, forward, and backward. These movements make it easier to lift the bikes. Then, the rack can just return to its original position, thanks to the anti-wobble knob. Its maximum weight capacity is 165 pounds and its steel structure is durable, of high quality, and protected with a powder paint finish. With this accessory, there's no need to worry if the rack is firmly secured in its position.