S

taying at home on a weekend does not feel new to us anymore. As we are entering the third year into the global pandemic, which forced us to be cooped up at our homes for health reasons, we are finding ways to spend fun and productive weekends. Well, honestly, the weekdays and weekends are a blur that we get confused about which is which anymore. It might be a good thing or a bad thing depending on your perspective.
Doing weekend projects can bring our sanity back. In the midst of the pandemic, we hear more and more people that we personally know about the struggle. And we always advise them to go seek professional help to guide them manage their mental health and overall well-being. On the other hand, doing things outside of your routine spice up your home life. And one such kind of project that you can do at home, specifically in your garage, is DIY-ing storage that you can use in organizing your garage space and boxes of items that you own.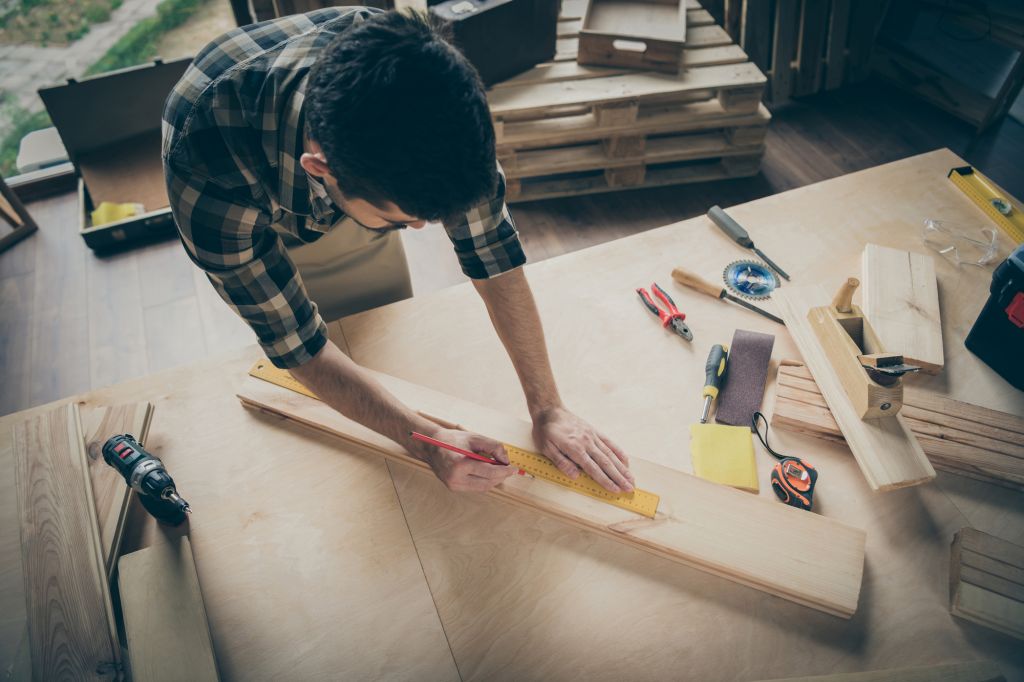 Pegboard
Tools and craft supplies are some of the most used items in your garage. And it would be such a hassle to take them out and return them to a box or cabinet every so often. One such storage that will be practical to use is a pegboard. The most common pegboard bases available are made of plastic, metal, and hardboard. The metal pegboard is the most sturdy among the three and has a cool industrial look that could add to the aesthetic appeal of your garage space.
Fishing Gear Storage
Fishing rods always get tangled mysteriously. It is like putting your wired headsets in your pocket. If you do not have a proper fishing rod organizer, most likely it will end up like that. An easy DIY project only needs a PVC pipe and a foam swimming pool noodle.
Storage Tubes
Another inexpensive way to organize is by making garage storage tubes. Just by using cardboard concrete-forming tubes, you can store long-handled tools, baseball bats, and other tools with long rods. And you only need to secure the tubes with a plumbing strap to a garage stud.
Sports Ball Storage Rack
If you and your kids enjoy ball sports, then most definitely you own a number such as basketballs, soccer balls, volleyballs, and the like. And when you're done playing with them, you will find them scattered, rolling around the garage even if you swear to place them neatly in one corner. The quick fix is by making a ball corral. It lets you and your kid grab any ball at the bottom without the need of unloading those on top.
Recycle Bin Hangers
Recycling bins are usually bulky and take up too much floor space. One great idea to free up the floor is to hang them on the wall. Install a cleat or two to hold a recycling bin. And voila, not only do you save space, but it is also easier to access by taking the bin in and out and off to go to the neighborhood recycling centers.
Storage That Can be Used as a Seat
When it comes to the garage, we should always think of creative ways to maximize the finite space. And one such idea is to install storage that can be of use in multiple ways. With a few modifications, box shelves can instantly turn into a perfect place to sit on. And those boxes? You can store your shoes, car cleaners, or other smaller tools and supplies that are not considered toxic. These items should not create fuss or accidents when your feet knock them over by mistake.
Think Vertically
Decluttering your garage does not need to be burdensome. Clearing and cleaning the garage space can be done with ease by using the right equipment. And by finding the correct storage for your space, it answers most of your problems on how to create more floor space for your vehicles and activities that need foot traffic.
There are many wall shelves and overhead garage storage available in the market. A quick search on e-commerce sites will show hundreds of products. But looking for what will be best suited in your garage will take time if you do not know what you want and need in a garage storage.
Aside from the affordability and price, the criteria that you should look for in a piece of storage equipment is that you can also utilize an organizing shelf that can be of multiple uses and offers flexibility, which will suit your needs–whether it is for weight capacity, reinventing of the orientation of the shelf and compatibility with the kind of walls that you already have in the garage. It is common sense that it will be easier and financially logical to get a rack that is already compatible with the build of your garage.
The Fleximounts WRC24B Corner 2-Pack 2' x 4' Wall Shelving is one such reliable top storage solution. You can save a great amount of space in the garage by using the corner walls to install the wall shelf. Moreover, it offers flexible installation as you can use the WRC24B either as a corner shelf or a two-pack wall shelf. It is also compatible and suited for either wood studs or concrete walls.
It is made of powder-coated steel, which is responsible for its heavy-duty and sturdy performance. Each shelf can carry a maximum weight of 220 lbs without it being wobbly, so you are assured of the safety of the items stored on it and you do not need to worry about falling objects cluttering your garage. Additionally, its one-piece grid design for easier assembly makes it more stable compared to others with multi-piece assembly available in the market.
Assembling and installing this wall shelf will be a breeze as it is designed for easy one-person installation. In the package, all the hardware that you need is already included, as well as the installation template that helps with the mounting of holes, and the bubble level that helps get perfect horizontal location.
Moreover, the Fleximounts WRC24B Wall Shelving storage space offers additional storage options. The storage can easily be expanded with the Fleximounts GRH1/GRH1B hooks or GRH2/GRH2B hooks. You can use the hooks to store bikes, tools, cleaning materials, and more.