T

here are several exercises and workouts you can do at home and in your garage.
With the proper amount of space, you can be the fit queen or king that you are even if you are just working out at home. Even if you have a small garage, you can maximize the space by organizing your items and leaving the floor free of your belongings.
Many still opt to workout in the gym or jog at the park but there are many reasons why you can break a sweat even if you are not leaving the comforts of your home.
Some are quarantined because coronavirus hit them. Some are saving up money and can't pay for a gym subscription. There are others who prefer to workout alone because they are shy to be judged in a gym. There are those whose friends live far away and want to have an online exercise session with their best pals via a video conference. While others are just too damn lazy to walk or take a drive to the gym when they can just workout at home and relax right after their sweat session.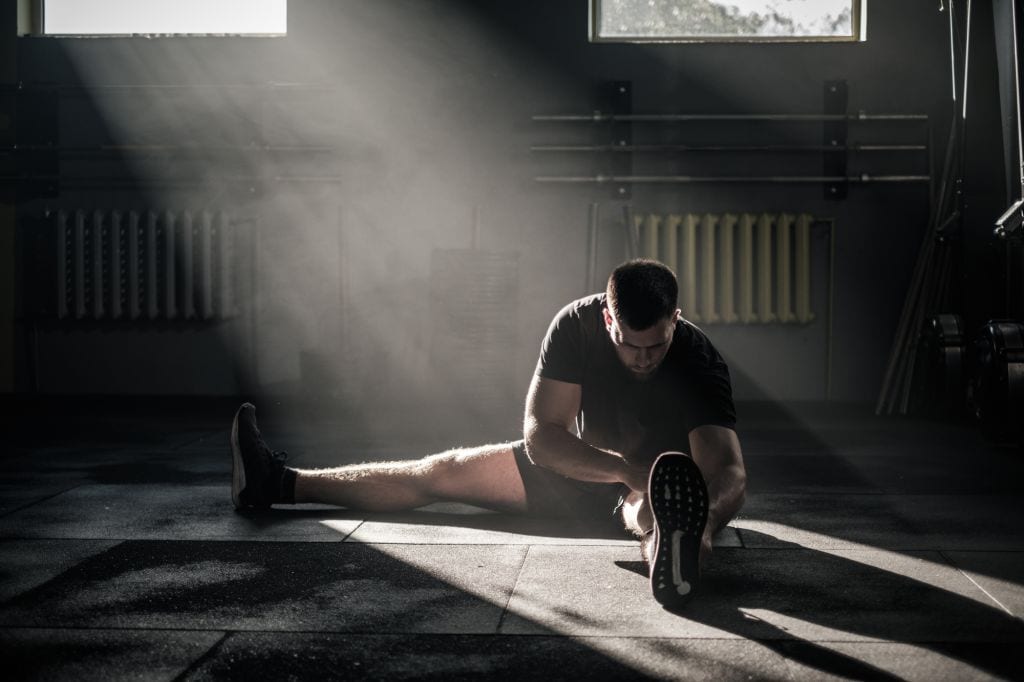 Here are some workouts you can do at home.
1. Yoga
All you really need to exercise yoga are a mat and cork blocks which is why it's an easy workout to do at home. You can watch a yoga session to follow a routine online or enroll in an online yoga session. If you are a seasoned yogi, you can do your favorite poses yourself. Just make sure you also have a bottle of water beside you. And you might want to play meditative sounds while doing yoga.
2. High-intensity interval training
When you are looking to lose weight, you'd want to do exercises that will make your heart beat pump. You would want exercises where you would be jumping, running, and just finding yourself out of breath because you are working your whole body in a full intense mode. There are hundreds of videos on YouTube that you can watch and follow if you are newbie in this kind of exercise.
3. Weight Lifting
You can have your very own gym right at home if you are willing to make the upfront investment. You can buy dumbbells and bars at first so it wouldn't break the bank. Lifting weights can help you change your body into its most ideal shape. You can hire a personal trainer who can visit you at home and prepare a weight lifting routine for you. Or if you want something free, you can always search for weight lifting exercises on YouTube or from exercise apps such as the Nike training Club.
4. Boxing
You can box right at home with just a punching bag and gloves. For more fun, you need someone to spar with so that you can practice your punches. You can ask someone in the family to help you or hire a personal boxing trainer to train your punches and footwork.
The garage is an amazing space where you can have a sweaty workout session. You can maximize the area and have a lot of floor space to work with by installing smart storage solutions such as overhead storage racks and wall shelves. We listed down smart storage solutions from FlexiMounts:
WS SERIES ADJUSTABLE 3-TIER WALL SHELVING
Wall shelves are a great storage option for items that you need to be accessible on a more regular basis.
If your garage isn't that wide and you want multiple shelves, FlexiMounts has this wall storage option that features up to three levels of shelves. The company boasts a patent design in structure where you don't need any tools to adjust the product. The weight capacity of this wall shelf is 300 to 450 pounds in total. You may adjust the height of each level according to your actual needs. It comes in two sizes that you can choose from: 1'x3' and 1'x4.' It is made of powder-coated steel that is guaranteed to be of high quality. Like the other products, even though this is in three shelves, it can also be easily installed by one person. It is also compatible for use in wood studs or a concrete wall.
GR48-H HOOKS 4′ X 8′ OVERHEAD GARAGE STORAGE RACK
For items that are occasionally used, consider installing ceiling-mounted or overhead storage units.
Maximize safety and stability with this Amazon Best Selling product from FlexiMounts. It can carry up to 600 pounds of weight and is 4' x 8' in size. Its height can be adjusted from 22 to 40 inches and it is made of cold-roll steel. Again, it comes with a Step-By-Step instruction and installation template so don't worry too much about the installation process. It is also waterproof like the other products which makes it a great storage option for seasonal items that are mostly tucked away during the year. This will arrive in one box including accessories you may attach to it. You could attach four pieces of flat hooks or the GRH1 or two pieces of utility hooks (also included) or the GRH3. These hooks offer additional storage for your items.
You also need to constantly take care of your athletic gear including your bikes. This accessory is made of cold-roll steel and has a weight capacity of 165 pounds. Its arms can be folded when not in use and won't get in the way even if you install them in your vehicle. It has adjustable and flexible straps that could hold up to four bikes of different frame sizes. Its tiltable mainmast can lift bikes easily, swinging it up, down, forward, and backward. These movements make it easier to lift the bikes. Then, the rack can just return to its original position, thanks to the anti-wobble knob. Its maximum weight capacity is 165 pounds and its steel structure is durable, of high quality, and protected with a powder paint finish. With this accessory, there's no need to worry if the rack is firmly secured in its position.