Y

ou can avoid the long queues on Black Friday, but certainly not the long list. Sounds funny, but we've all been there. With the tempting deals that are too hard to resist, it is no wonder that our lists pile up no matter how many times we try to cross out items. We swear, we try our best, too, but who are we kidding.
And here at Fleximounts, you can enjoy a 10% discount on your total bill if the amount reaches a minimum of $300. To top it off, items on sale are also included, and the discount can be used in conjunction with coupons. How sweet, right?
Now that we've laid down the exciting Black Friday promos, let us now get down to business. Looking for the storage system for your garage or bike accessories has never been this easy as we will walk you through our top picks.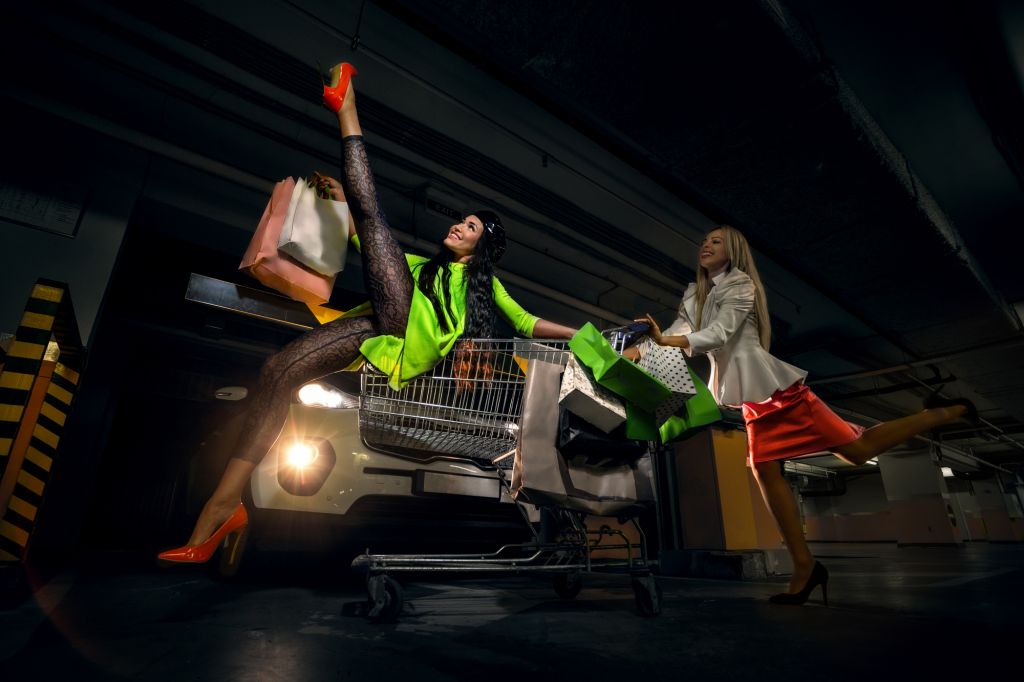 FLEXIMOUNTS DURABLE WORKBENCH WITH BUILT-IN DRAWER WB201
Priced at $259.99
Enjoy an additional 15% discount when you use the code: SALE15
The workbench boasts high-quality craftsmanship. Its durable frame's material is cold-roll steel. The design incorporates a convenient built-in storage drawer embedded in the worktop–its pull-out drawer provides seamlessly integrated storage space for your workshop supplies. The sleek, modern design accentuates a clean workspace that keeps your belongings neatly without sacrificing aesthetics.
The tabletop or the work surface is free of scratches and chips due to its material, and it is made of 1-in thick rubberwood that is sealed with varnish. Garage workshops lean towards on the heavier side of activities, in which gritty materials and tools used are mostly made of metals and carries heavyweight, protecting the worktop is a feature that is made especially to last the wear and tear of things.
Garages, often, have uneven flooring. The workbench's additional feature is its adjustable feet to make it easy to level the workbench as deemed fit to be able to enjoy a stable work surface.
The WB201 is an all-purpose workstation. It is suitable for many purposes–both commercial and personal as you can use it in your garage, home space, warehouse, mailroom, basement, workshop, or office.
FLEXIMOUNTS FLEXIBLE BIKE HITCH RACK FOLDABLE BHR4
Priced at $129.99
Enjoy an additional 15% discount when you use the code: SALE15
And if you are looking for a durable bike rack that you can attach to your vehicle, then the Fleximounts Bike Hitch Rack Foldable BHR4 is perfect for you. It is as durable as you want it to be. The cold-roll steel structure with a protective powder paint finish promises long-lasting and heavy-duty performance. The anti-wobble knobs strengthen the connection between the mainmast and folding arms. It assures you that the build will securely fix the bike rack, which erases the biggest concern when on the road. Constant glances at the back of our car, where the bike rack's location is would be lessened as it gives you ease with its performance.
Another feature of the foldable bike hitch rack is a tiltable mainmast. The rack's body can swing up, down, forward, and backward, allowing easier bikes' lifting. The rack pops back to its original position with the anti-wobble knob.
Moreover, its foldable arms are easy to move. So, when the rack is not in use, you can easily fold it back to safekeeping. The foldable arms won't also get in the way even if they are installed in your vehicle.
The BHR4 is compatible with different sizes of bikes, which is perfect if you own multiple types of bicycles or group outings. The rack can carry a weight of up to 165 lbs and has adjustable straps that can hold up to four bikes.
Fleximounts Classic Overhead Garage Storage Rack GR Series
Priced at $139.99 to $189.99
An organized and neat garage space is on everyone's dream list, and what better way to achieve this is by installing overhead storage. Maximizing the ceiling space will free up floor space for the needed activities in the garage and store more oversized items such as your vehicles or workbenches. We cannot emphasize enough how overhead garage storage racks can add value to your garage space by keeping your seasonal items, workshop stuff, and other things that don't belong anywhere else in the house.
This Classic Overhead Garage Storage Rack GR Series employs a ceiling-type installation with safe and high-loading capacity due to its high-quality construction. Its sturdy and stable design is made possible as the material used is heavy-cold rolled steel and the grid design and frame are welded together. It can hold a weight of up to 400-600 lbs. Furthermore, Fleximounts provides thicker screws compared to other brands that also offer overhead garage storage. And the Fleximounts screws go through strict tests.
The height of the rack can be adjusted from 22" to 40" ceiling drop-down. There is no need to worry about the ceiling height as it is perfect for customizing the height to fit perfectly according to your needs in your garage space. Compatibility is also a no-brainer as it is suitable for securing either ceiling studs or solid concrete ceilings.
Additionally, the integrated grid design is made for easier assembly. Utilizing overhead garage storage is advantageous in avoiding flood damage by storing your things off the garage floor, protecting your items. And finally, it will also make your garage look neat and get away from insects and rodents.
FLEXIMOUNTS CLASSIC 2-PACK 2′ X 6′ WALL SHELVING WR26
Priced at $189.99
Additional storage for your everyday items that you can utilize is a suitable wall shelf. And one that holds perfectly with that need is the WR26 wall-mounted shelf, which carries a weight capacity of 400 lbs in total. The high-quality construction ensures safe and high-loading power with its powder-coated steel rack brackets. The buckle design with Velcros prevents the brackets from bending or falling, guaranteeing its sturdiness. Moreover, the high-quality screws provided are thicker than most products available in the market.
The two-pack 2' x 8' shelf has two color options: black or white, and four sizes: 12" x 36", 12" x 48", 12" x 72", or 24" x 72". It offers excellent compatibility as it is suitable for securing either wall studs or solid concrete walls.