A

well-organized carport is crucial for keeping things within their place and making it easy to locate what you're looking for. In contrast, if individuals are never attentive and diligent, this area may quickly develop into a jumble of disorganized items in which every item could not be easily found. Several suggestions have indeed been developed so that customers may effortlessly as well as quickly manage the ordered state of the carport.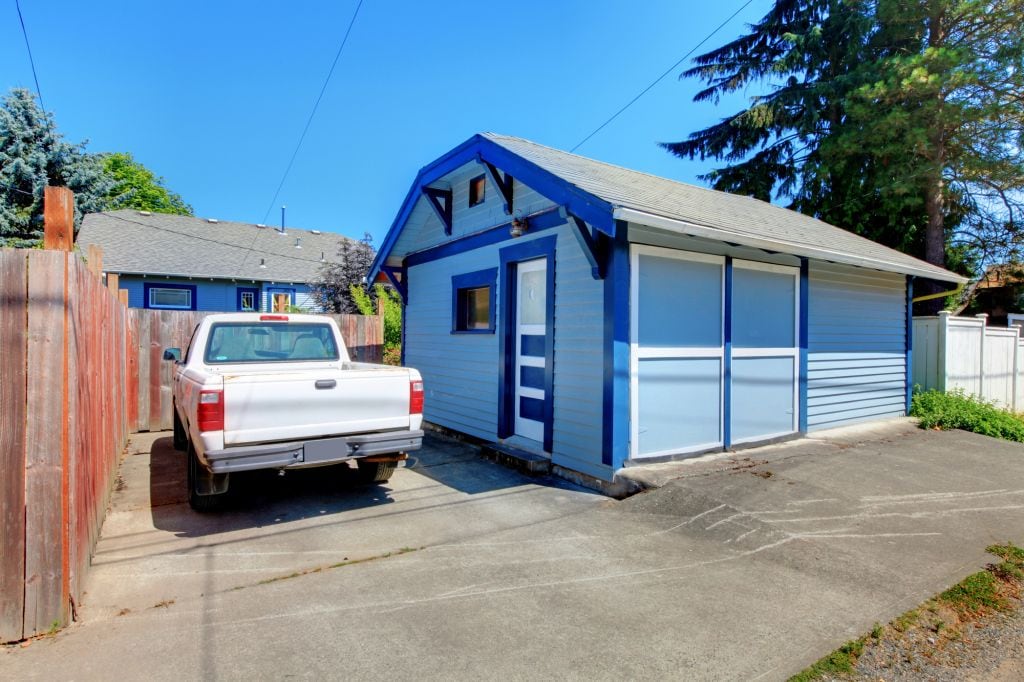 Simply storing items inside an atypical location, may free up more area for movement and other stuff.
Whenever it pertains to managing a little area, it is especially difficult whenever it becomes a storing area. The issue is that if the carport is overrun with junk, it pushes most people to become insanely irritable. One could, nevertheless, maintain their composure, avoid becoming disoriented by a mishmash of items, and figure out ways to make usage unorthodox storing locations to optimize the limited keeping area. There are many diverse yet unusual storage locations that users may utilize to keep a variety of items:
Overhead Storage
In order to preserve square footage, among the best and practical areas to store items is up high upon the walls or even overhead. A movable shelving system that allows one to suspend goods on top and frees up the entirety of the area for additional goods may be constructed. Assuming users are construction aficionados and users possess the necessary tools and space to build an upper storing shelf, simply come ahead and get started! This type of storage could also be utilized to store goods that are not utilized continuously.
FlexiMounts offers customers with a wide variety of overhead storage solutions for a quaint carport. Here are our few recommendations:
The
LIFT 4′ X 4′ OVERHEAD GARAGE STORAGE RACK GL44B is then perfect storage for people who want more floor area. If their garage junk is obscuring the whole area, this storage solution provides a space while also keeping the place organized.
Customers would also never need to step foot on a ladder or any other high platforms as well since the LIFT 4′ X 4′ OVERHEAD GARAGE STORAGE RACK GL44B assures that every user would be perfectly safe and sound on the ground as they lift up or down their items.
Just use the included hand crank or if you want a faster way to do this, use a power drill that you may have lying around the area. It is possible to mount the FlexiMounts overhead lift on slanted roofs because of the customizable lengths of its metal wire.
For those who have more seasonal items, the CLASSIC 4′ X 8′ OVERHEAD GARAGE STORAGE RACK (WITH HOOKS) GR48-H provides a secure and stable area for such items. This storage rack can also resist water damage in the event that the roof gets leaks during the rainy season.
It offers a loading capacity of 600 pounds to guarantee that even the heaviest items are out of your way. The easy mounting also proves to be a great feature since customers can have the CLASSIC 4′ X 8′ OVERHEAD GARAGE STORAGE RACK (WITH HOOKS) GR48-H up in no time. In order to store more items, the package includes hooks for the customers to hang their bikes, gardening equipment, or even car materials that they use on a daily basis. Talk about hitting two storage goals with one item right?
Side Storage
Doubling the amount of façade area available for storing is an excellent method to make use of the increased area available for movement inside the remainder of the storing location. Users may hang numerous boards on the side to hold landscaping equipment, recreational supplies, and other items. One might include several wall shelves for goods that are often needed. Using open shelving, for example, you may create far more space inside the area.
For those who want to use every inch of this space, the CORNER 2-PACK 2′ X 4′ WALL SHELVING WRC24B will perform wonderfully for every customer's storage needs. This can carry up to 440 pounds of items around the garage. If customers want to use this other than a corner shelf, they have the power to do so since it could be flexibly designed as a 2-pack wall shelf. The CORNER 2-PACK 2′ X 4′ WALL SHELVING WRC24B could be placed anywhere in your property where customers deem it fit. The package would also have everything that the customer would need to install this item.
The Devil is in the Details
Having storage relies upon the utilization of hangers. Using façade hangers-on timber to organize your carport provides outstanding utility, particularly inside the tightest space. Users have the ability to suspend every one of their things from any height or location. Using them to store apparatus of various kinds, leisure goods, even cleaning agents may prove to be quite beneficial. Furthermore, one should be able to construct it to be adaptable so that people may reorganize things as their needs evolve. A Fleximount hooking arrangement could prove to be extremely beneficial in this situation. If users have a carport overhead storing space, horizontal pegs may frequently be used to suspend sports goods, scooters, connection wires, patio furniture, and other big equipment from the roof. Hanging lengthier goods including pool noodles, sports equipment is a simple and effective method of storage.
Final Thoughts
When users own a tiny storing capacity, every inch counts, so getting rid of stuff they don't necessarily need might offer a huge advantage in terms of the increased productivity one would acquire. The ease and achievement that individuals would experience after organizing the areas would allow one to fully settle in their newfound liberation from clutter. To preserve the arranging method in good working order, perform a quick check as frequently as they absolutely have to, whether it's on a weekly basis, monthly, and maybe even once a year