J

obs and companies have shifted to remote working ever since the health pandemic hit the world. Thus, working from home is deemed as the new normal. This kind of setup brings more favors to you, actually. You do not need to commute anymore from your house to the office and vice versa, which saves you time, energy, and money. You will also have more control of your time as you do not need to wake up earlier like in the pre-pandemic times to prepare for the grueling traffic. Also, it gives you more time to spend with your family members, yourself, and the hobbies that you have.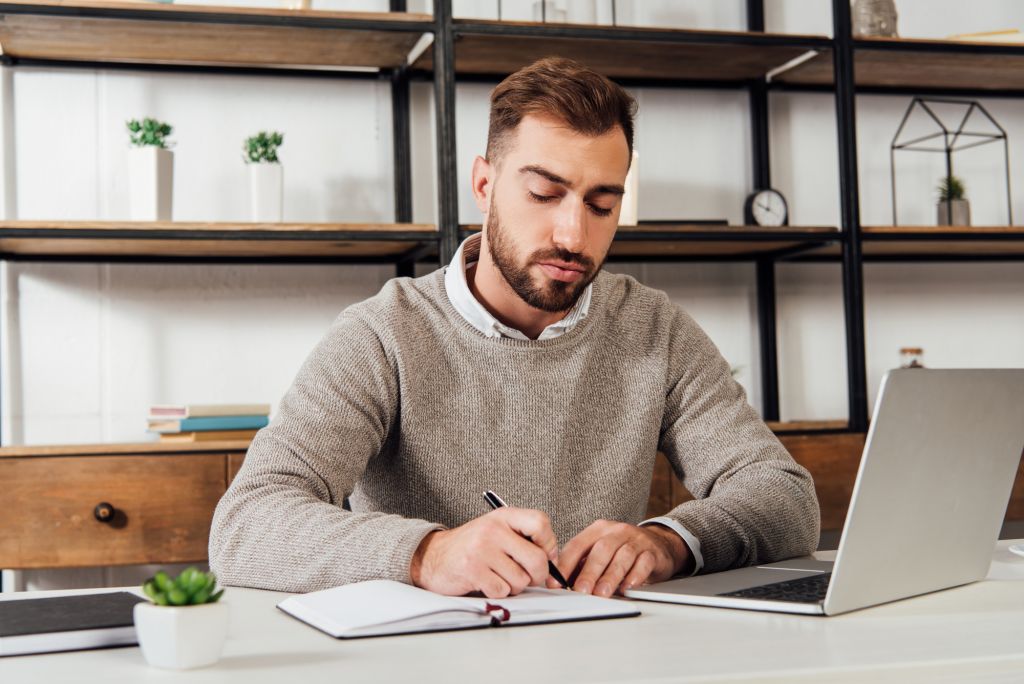 Now, the problem we are all facing is where to set up our home office. The kitchen could be your place, however, it is also the part of the house that sees more foot traffic. The bedroom is your place for relaxing and sleeping, so you do not want to blur the lines of it as a place for work and sleep. The living room is also a plausible venue, but as the kitchen, it is a room where family members gather and walk through to go to the other parts of the house. So that leaves us with the garage area.
Why the garage
First off, the garage is an area in the house that rarely the family members go to on a daily basis. So, that means that there will be fewer distractions. Moreover, most garages have thicker walls in between the livable spaces, so the noise from the main house can be trimmed down. It will also give you a sense of office vibes since the house, where you are supposed to feel relaxed is out of sight. You will be able to improve your productivity as the distractions are limited.
Second, if you have a spare bedroom, say, a guest room, you can leave it as is. You do not need to convert it to your home office. The spare bedroom comes in handy when you have guests over, or simply, it makes your home feel more spacious.
Third, converting or updating the garage will increase your home value. Why? It is because you will be installing upgraded flooring, lighting, and insulation. Prospective buyers will take note of these and will seriously consider them as add-ons when buying the house.
And more importantly, working in the garage lets you separate the home from the office. It seems trivial but it actually saves your sanity. Living in the same place as your workspace poses challenges and may easily burn you out. And once you leave the garage, it signals you to not check your work emails and messages regularly. When working hours are done, the work is done. Keep that in mind.
Essentials when setting up your home office in the garage
1. Reliable workbench or work desk
An ergonomic office furniture will help you avoid harming your physical body, and by extension, your mental health. You should be able to alternate sitting and standing. And what better equipment for that is a height adjustable table.
One such reliable workbench that you can maximize when working is the Fleximounts WB102 Manual Height Adjustable Workbench, which is currently priced at $398.99.
Height-adjustable workbenches are heaven-sent. There are tons of work and activities that rely on a stable worktop. If you add flexible height to the features, this product is a winner. The user can manually adjust the level of the frame to match the desired size. So, whether you like working either standing or sitting, you can count on this workbench.
The Fleximounts WB102 Manual Height Adjustable Workbench lets the user confidently handle any sitting or standing work with maximum efficiency. It enables you to elevate your workstation to its ideal height, with a height adjustment range of 29.5 inches to 44.1 inches. The extra-large crank handle offers smoother operation than standard cranks, so you can easily lift the desk, even with heavy loads, such as items like the computer set, toolboxes, car cleaning machine, paints, and many more. And best of all, you would never need tools to adjust the height of the table legs as is necessary for other workbenches without a crank handle.
The WB102 has a solid construction, is made of a 1.5 mm cold-roll steel frame, and holds up to 500 lbs. Its worktop table uses solid rubberwood as a surface and has desktop dimensions of 47.2 inches x 23.6 inches x 1 inch, which offers plenty of space to work on.
You can also use it as a garage workbench, or even sewing and crafting tables.
2. Insulation
Most garages lack proper insulation. So if you work in the garage for multiple hours of the day, you want to make sure that the room is properly insulated. The insulation reduces the noise that comes into the garage area during your work hours, and that is especially a deciding factor when you are conducting online meetings. You do not want the neighbor's cars or noise, or your dog barking to be heard in the meeting. Also, proper insulation will actually allow you to reduce the energy usage, which comes in handy in every season.
3. Lighting
How will you be able to work without adequate lighting? Most garages lack lighting so you will need to install more light sources. A well-lit workspace will improve your productivity and mood drastically and prevent eye strain. Aside from installing lamps, ceiling, and wall lights, you may also want to consider natural lighting that comes from windows. Not only does it brighten the room during the daytime, but it may also help in getting the airflow in the garage.
4. Stellar Wi-Fi connection
As you will be working remotely, most of the work relies heavily on a good internet connection. And for a variety of reasons such as having thick walls in between the garage and the source, or placing the router far away from the garage, your home Wi-Fi system may not reach the garage. If you are not considering installing your own Wi-Fi system in the garage, you may get a Wi-Fi extender, or place the router nearer the garage.