A

t FlexiMounts, we pride ourselves on great quality products that our customers love. We don't just release products for the sake of expanding our shopping catalog. Our main goal is to produce high-quality products that our customers will benefit from and give an upgrade to their garage that they did not imagine could even be possible. To achieve this, all our products have gone through thorough research and quality tests to ensure that we are giving the best to all of our customers and loyal patrons.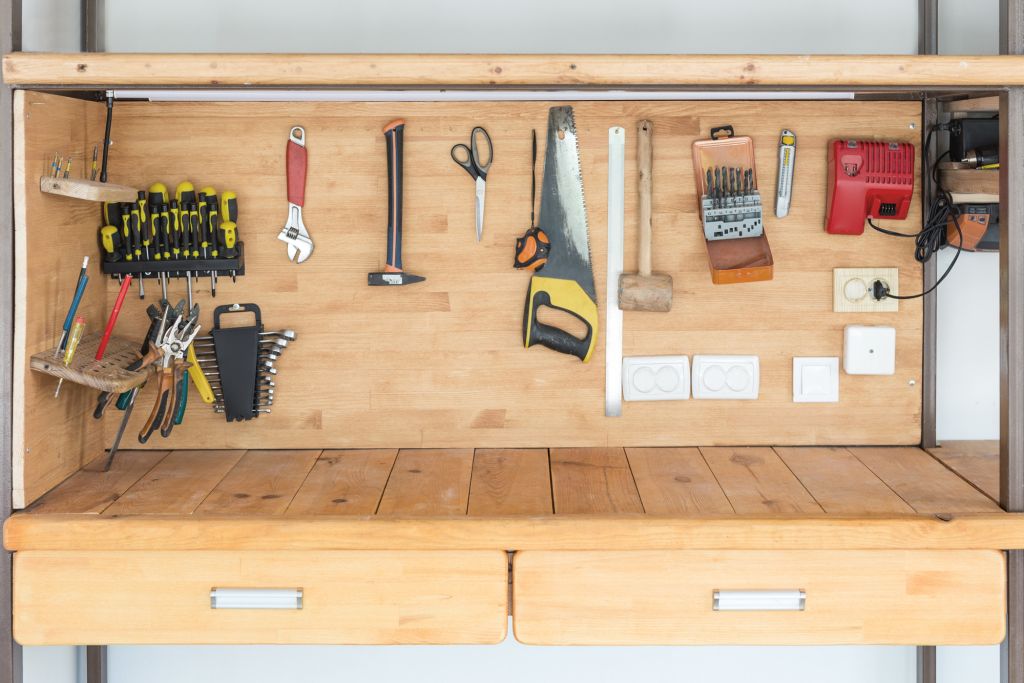 What We Currently Offer at FlexiMounts
At FlexiMounts, we carry overhead garage storage racks that are made of steel and could carry up to 600 pounds. These garage storage solutions are mounted on the ceiling and have an integrated grid design that allows for more storage capacity. Most products in this category are waterproof and could save belongings from water damage.
At FlexiMounts, we also offer wall shelves that also take items off the floor. It makes use of vacant wall studs or a concrete wall to be mounted onto. We offer wall shelves with multiple levels to provide more organization of products. They are also sturdy and could carry up to 450 pounds. Those with multiple levels are height adjustable at each tier.
At FlexiMounts, we also have work benches, garage shelves, bike racks, and garage hooks. The work benches are durable and could also be used for the storage of some tools kept in the garage. The garage shelf is a heavy-duty product that has a weight capacity of 4650 pounds. There are also two bike rack options that keep bikes off the floor and at the same time, could carry up to four to six bikes.
Lastly, to offer more storage capacity, at FlexiMounts, you can find garage hooks—flat, rail, and utility hooks—that could be attached to the overhead storage racks and wall shelves. With these attached, athletic equipment and other belongings could be hanged as well instead of taking up precious floor space dedicated for the car.
Now, because we want to keep on evolving, we've added two new products for our most loyal patrons, and even to those who are hearing FlexiMounts for the first time.
What's New and Arriving at FlexiMounts
Manual Height Adjustable Work Bench WB102
Price: $398.99
Use code, NEW60, to get a $60 discount.
FlexiMounts wants your DIY projects to become easier. This is why we developed this height-adjustable all-purpose workstation or work bench.
Its maximum load capacity is 500 pounds that could carry anything you need to do for your newest project. It's very spacious with 47.2" x 23.6" x 1" dimensions. The height can be adjusted from 29.5" to 44.1". With a wide range, this multipurpose desk lets anyone sit or stand comfortably yet efficiently in order to finish a task or a project. It makes use of a crank handle to manually adjust the height, the crank being extra-large to offer a smooth operation compared to standard cranks. This allows for easier lifting of desks, even though the load is heavy and full. You won't be needing extra tools or an electrical outlet just to be able to adjust the height of the table.
The material is made of a solid rubberwood surface and a steel frame that is one inch thick. The steel frame makes sure it is sturdy, even at its highest point. Moreover, this product also has adjustable feet.
Aside from being able to use it in your garage as a workbench, it could also be used for a home office desktop as a height-adjustable standing desk. Moreover, it can also accommodate a sewing and crafting table.
LIFT 4′ X 4′ OVERHEAD GARAGE STORAGE RACK GL44B
Price: $259.99
Pre-Order Now!
While this product is not available just yet on the FlexiMounts site, you may pre-order now so that you'll get the first dibs on this rack even before it's available in the market. If you pre-order it now, the earliest date you may receive it is from January 11 to January 13. Like other FlexiMounts products, shipping is free as well as 30-day returns.
We are already loving this product because of its alloy steel material and effortless operation. Its pulley system is designed to allow for a 9 ft vertical lift and could store items easily even if you don't have a ladder. The owner may raise and lower this overhead rack using the included hand crank.
It creates a 4 x 4 platform that is at least 16 square feet, saving space for you. It features superior craftsmanship and is made of high-quality parts such as heavy-gauge steel, and premium hardware that is guaranteed to be safe and durable. The heavy-duty steel cables are also able to secure the rack in place up to 300 pounds of weight. The adjustable steel cable also allows this ceiling lift to be installed on angled ceilings, ceiling studs, or concrete ceilings. It is compatible with 12", 16", and 24" ceiling joist spacing.
It also has multiple uses such as lifting hardtops, carrying car tops, or kayaks with straps.
We don't recommend attaching hooks to this.
Final Thoughts
As a company grows, it will continue to evolve through wider product ranges and modification of current products. We are so excited for new products to be added to our catalog and to better our existing products in order to give the best for our customers. FlexiMounts has two new products that are perfect for working and storage. We hope that you check them out and continue to support our products! We only want what's best for the garage and to upgrade the quality of life of our customers.
Oftentimes, the garage is neglected but it shouldn't be. It stores and houses the most expensive property in the house which makes organization and maintenance of it very important. It also adds value to your house once you decide to sell it.