W

e can't stress enough how excited we are for Mother's Day! It's just around the corner and we know that you are probably already preparing the best day that your mom can only imagine in her wildest dreams.
It's been a long time since you've done something special for her so you'd want this day to be extraordinary. Since moving out of home, you haven't stayed in touch with your mom everyday because of your busy schedule. You haven't been seeing her for the longest time and you don't even know what haircut she sports now. Your older sibling has also moved out to marry the love of her life. Your younger brother is in college on the other side of the country. Your mother has been left to her own devices, because your father passed on about two years ago.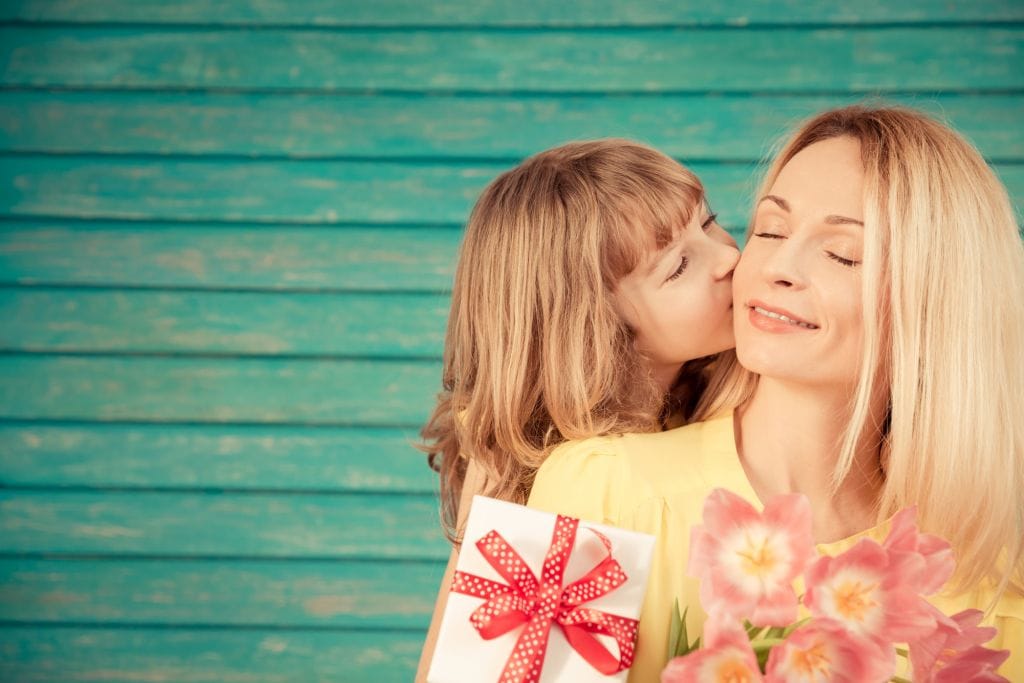 Your life has changed completely but it doesn't change the fact that your mother is your mother. She carried you in her womb for nine months, endured six to eight hours in the labor room, and took care of you for the next 18 years of your life. Yet you somehow drift apart because of this new life that you are trying to build as an adult.
There's still more time to catch up. There are more years to build new memories for new stories to share at the dinner table. You don't even have to live under the same roof again for a renewed relationship. You just have to commit time and make sure you are aware of what happens in your mother's life. May 8 this year is the perfect opportunity to patch things up and rebuild what has been lost.
One of our suggestions is to go home and clean the garage together. It's unconventional, rather silly and funny to suggest, but imagine the clutter you'd clean and the memories that it will bring up. You'd reminisce about the good old days with the family, how you used to bond before, the things you kept and the memories behind them.
So first things first, fly a ticket back home. Surprise your mom and suggest to clean the garage. Go through every piece you fund together and share stories that you've probably never told each other. Decide what you should keep, sell, donate, or throw away. After you've piled everything up, clean the garage and give your mom the gift of space and convenience through installing smart storage solutions.
Here are three products from FlexiMounts that you may install to maximize the space in the garage.
Price: $79- $369.98
When looking for a wall shelf, you'd want something that has a big weight capacity. Things stored in the garage are usually big and heavy, which requires heavy-duty storage equipment. This product has a weight capacity of 200 to 400 pounds in total. It is of high-grade powder-coated steel that guarantees stability and security of anything you store inside of it.
When this arrives at the house, all hardware would be included in the package including a manual to guide you installing this storage option. The design is signature of FlexiMounts: a buckle design that comes with velcros to avoid anything from falling. It has undergone strict quality tests so you can be assured that it's made of top durable material. Buy this if you have wood studs and a concrete wall.
FlexiMounts also provide this with thicker screws, compared to other furniture stores that only use thinner screws. When checking out, don't forget to use the code, 7DD15, for the discount to apply in your order.
CLASSIC 2-PACK 1′ X 4′ WALL SHELVING
Price: $79.99
You want your mom to keep items off the floor because that is dedicated for your vehicle and where your home guests pass through on their way to your party. So the smart way to go about it is to install wall shelves or ceiling storage options to maximize the storing capacity of your garage without making it look like you've just amassed everything you can grab for the past years.
The WR14 is wall-mounted and is 1'x4' or a 2-pack in size. It can securely carry 300 pounds in total. Like the one mentioned above, this boasts of a hassle-free, one-person installation. We have been receiving issues about installment so here, you don't have to worry about installation anymore because it can be easily done by one person. This includes all the hardware you need to put up the wall shelf.
It also boasts its sturdiness and stability. Having a buckle design and velcros prevent the bracket from falling or bending. This can be installed in a concrete wall or wall studs. There are different devices and two color options for this product.
This product offers vertical support and longer ceiling brackets. It will prevent the shelf from falling from the ceiling because it is secured on the wall. Its weight capacity is 400 to 600 pounds and the height can be adjusted from 22 to 40 inches. It is made of cold-roll steel that is guaranteed to be of their belongings damaged from water. It could store seasonal items such as athletic gear they will only use for winter or for summer. This comes with an integrated grid design, a standout design from those available in the market. This comes in black and white and different storage spaces: 4' x 8', 4' x 6', 3' x 8', 3' x 6', and 2' x 8'.
After cleaning and organizing the garage, it's your time to throw your mom a special, intimate Mother's Day celebration. Roll open the garage door so that your garage can serve as the buffet area while the garden is the dining space. Invite your two siblings over and make a family affair out of it. Your mom will surely feel the most special and loved, knowing that her kids still love and value her.