A

re you looking for a way to pass time?
You might be in the middle of waiting for an important decision and you're bored as hell at home not knowing what to do while you wait. You signed up for a master's degree and are now waiting for a scholarship result until the end of the month. You applied for your dream job and are now waiting for the decision if you got accepted or not. You joined a contest and the results will be out not until next month. You applied for a bank loan to start your own business, the news of which you will hear of next week. You are waiting for your sister to return home after giving birth in the hospital. You are currently resting and have nothing to do at home.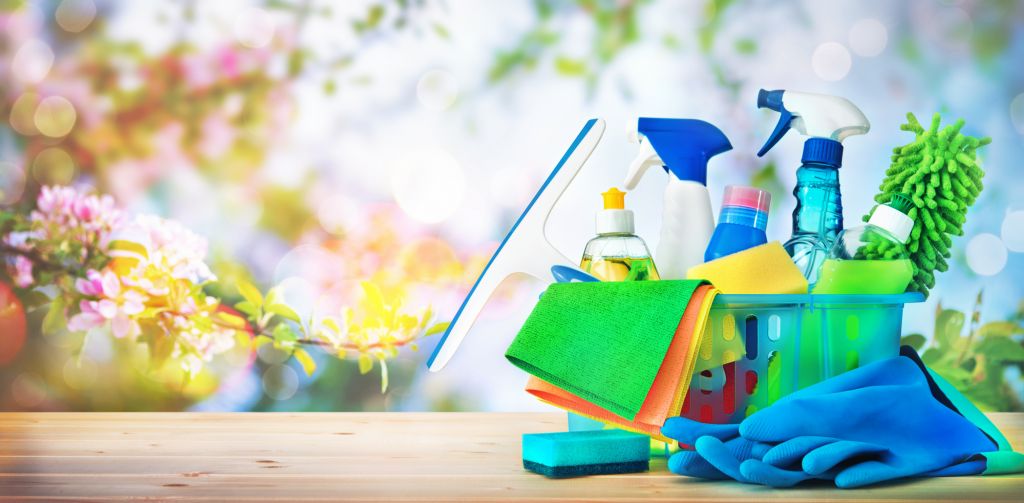 So when you're caught in a life in-between of your life, what do you do?
You probably have started a new hobby or learned a new skill. You have lots of time to watch tutorials on YouTube or experiment yourself to learn how to play the piano or make your own ceramics at home. You most likely got into fitness, working out every day to reach a certain body goal. You probably went on trips with your friends to destinations that have always been on your bucket list. But now you're stuck at home with no money left to spend. You've watched almost everything you're interested in on Netflix and feel like your days are being put to waste. You seek to do something meaningful, or something that simply adds value to your otherwise monotonous life.
We highly suggest that you consider decluttering. Considering that you are waiting for a major life-changing call, then now is the perfect opportunity for you to clean your home, declutter, and organize what's left. Once the life-changing message reaches you, you'll be able to start on a clean slate, with a refreshed and recharged mindset. You might even find tools or belongings that you would be using in a new chapter of your life. You'll be throwing away those that don't serve you anymore.
One area in your home that needs more attention is the garage. If you've cleaned it, it can serve you many purposes such as a fitness center, a workshop area, an events place, a roller skating rink, a storage space, and a lot more. But first, you have to allot a day to declutter it. Clear the whole space and categorize all the items you took out in four piles: give/donate, sell, throw, and keep. Host an online and in-person garage sale for those that you decide to sell. Keep the extra bucks or use them to buy smart storage solutions from FlexiMounts to organize what you'll be storing in the garage. Next, allot a day to clean the whole garage from top to bottom. Start with the ceiling first all the way to the floor. Check for cracks and holes that you have to fix. Determine if you need to do a painting job. Insulate the doors. After cleaning and doing repairs, now is the time to organize the items that will be stored in the garage.
Here are smart storage solutions for things you keep in the garage:
Overhead racks are helpful to maximize the storage capacity of your vacant ceiling. This overhead storage rack has a weight capacity of 800 pounds. It is 4'x8' in size and its height can be adjusted from 22 to 40 inches, meaning it provides up to 150 cu. ft of storage. Made of cold-roll steel like the other products, it is also waterproof and has that signature FlexiMounts integrated grid design. It can also be easily installed, coming with the trusty step-by-step instruction and installation template. Everything will arrive in one box on your doorstep. You won't be afraid if it will fall from the ceiling because it comes with high-quality screws and all the hardware of this product has gone through strict quality tests. Note that this is compatible with joist spacing of less than or equal to 24".
Wall shelves are for items that you need to be more accessible because you use them more. This product has a weight capacity of 200 to 400 pounds in total. It is of high-grade powder-coated steel that guarantees stability and security of anything you store inside of it.
When this arrives at your house, all hardware would be included in the package including a manual to guide you in installing this storage option. The design is the signature of FlexiMounts: a buckle design that comes with velcros to avoid anything from falling. It has undergone strict quality tests so you can be assured that it's made of top durable material. Buy this if you have wood studs and a concrete wall. FlexiMounts also provide this with thicker screws, compared to other furniture stores that only use thinner screws.
If you live a fit and active life, you need to take care of your athletic gear including your bike. This accessory is made of cold-roll steel and has a weight capacity of 165 pounds. Its arms can be folded when not in use and won't get in the way even if you install them in your vehicle. It has adjustable and flexible straps that could hold up to four bikes of different frame sizes. Its tiltable mainmast can lift bikes easily, swinging them up, down, forward, and backward. These movements make it easier to lift the bikes. Then, the rack can just return to its original position, thanks to the anti-wobble knob. Its maximum weight capacity is 165 pounds and its steel structure is durable, of high quality, and protected with a powder paint finish. With this accessory, there's no need to worry if the rack is firmly secured in its position.