A

burglar may sneak into your house and steal your expensive stuff in a short amount of time. If you already have a garage that is connected to your home, there is much more need for us to assess its security, as the main and backdoor are the most popular entrance points for robbers entering a property.
With plenty of rational thinking, awareness, and these few preventative safety precautions, you can safeguard your garages and the entirety of your house against robberies.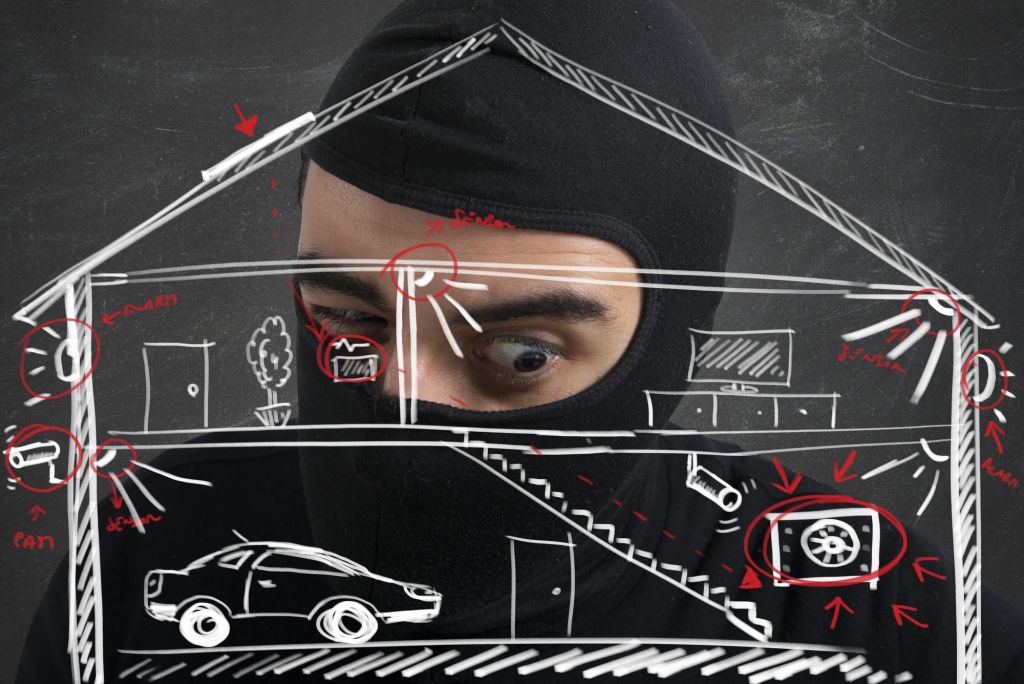 What Would a Robber Do and Where Would a Robber Go?
Our initial home protection suggestion may seem peculiar, but take it into consideration. Take some time to wander all-around the perimeter of your carport and the remainder of your property and consider whether a thief can still get access to your residence.
What locations appear to be among the most at stake? What level of security do you have in your garage? Considering your home through the eyes of an intruder may be useful and insightful. Conduct this activity in the evening to determine the effectiveness of your home's external light. Knowing where the blind spots are outside your home and around your garage can help you know where to add more lights. A poorly lit façade makes a property a rather more tempting target for intruders. Making sure that all access points throughout your property are well-lit can contribute significantly to making your household secure. Today, individuals choose sensor outdoor lights.
While the lights may periodically turn on when a pet walks by, this method of protecting your house is both practical, budget-friendly, as well ass eco-friendly.
Ascertain that the lights are properly positioned throughout your property 's surroundings to prevent it from being deactivated by an intruder. It is recommended to install any lights around 10-12 feet into the air. Have an assessment of the external lights as a portion of your annual general upkeep routine.
If you're already focusing on the exterior of your property, don't forget to trim your shrubbery and plants. Dense, unkempt greenery surrounding the perimeter of your property only serves to help a robber.
Lock It to Secure It
When you need to physically raise and lower your garage doors, it's self-evident that you must keep up by securing them at all costs. These days, the majority of residences have automated door lock operators, which make it significantly more challenging (but still not unfeasible) for a robber to get through garages.
When you're traveling on holiday, it's a smart option to secure all of the entrance locks with a padlock. A trusted relative can also stay at your home for the duration of your vacation to assure that someone will keep an eye on your house. Moreover, if the latching mechanism is outdated and lacks sophisticated technology that recognizes whether your doors and windows are locked, disconnecting the automated opener whenever you're out for an extended period of time is an alternative.
Likewise, it is reasonable to keep your external gate access entrance and inner access door secured at all times.
The Cheapest yet Effective Security Option
Using a zip tie is one of the most cost-effective garage protection techniques we can suggest. Zip tie the automatic shutoff on your automated garage door. All key-less entry operators include an escape latching mechanism, which is generally connected to a crimson cable. Its major duty is to permit entry and departure from your garage doors during power interruptions.
Nevertheless, a cunning thief might take use of such functionality. One might reach the rope or valve by pressing in on the surface of the door frame and leaving enough of a space, then reaching for them through a cable hook and tugging, which might unlock the door. Zip knot the lever or cable to prevent theft. If a power loss occurs and you need to use the backup lever, just cut the cable tie and consider replacing it if the repairs are made.
Keep Your Possessions Inside Your Home for Safety-Keeping
Here is another straightforward carport protection recommendation: make sure to remove expensive personal belongings in the garage and within your automobiles.
The carport may easily become an area for goods that lack storage capacity anywhere in the house. Simply avoid storing valuable goods among these objects or in your idle automobiles. Also, if you are vigilant about locking all of the entrances to your driveway, why face an undue stress?
Shut the Windows
Our garage protection ideas have always been about exercising caution to make it as hard as feasible for a robber to prevail. Burglars may get a great view into your garage in a couple of areas such as the windows.
Furthermore they won't only be on the lookout for equipment or any other things to grab; they'll even be on the lookout for automobiles to determine whether someone is around. Consider this when selecting replacement windows for any of the other areas of your garage. Blocking the panels altogether is one solution, or maybe you could attach garage-specific shades or drapes.
If you enjoy having natural sunshine inside your garage, you may cover the garage windows with a transparent material. Additionally, opaque glass windows enable sunshine to enter while concealing the objects of the storage.
Security Cameras Are an Excellent Investment for Any Home
According to research findings, homes equipped with readily visible surveillance cameras are much safer than those that do not.
Providing a burglar alarm for your garages works in the same way as having a security system that monitors your entire home.
Video surveillance installed above the access points to your driveway are yet another excellent obstacle for burglars. Affordable, high-quality movement surveillance cameras with phone broadcasts make it easier than ever to spot suspicious activity throughout your home.
Final Thoughts
There's nothing quite like returning home from work to find that your house has been hacked into. There is no perfect time than now to implement these home protection techniques to help ensure that your property is secure.