Y

ou have put off cleaning your garage for too many times already.
We are willing to bet that there are so many items in your garage that should no longer be there. They are just probably waiting for you to move and throw them away already.
We understand that you might have had a busy schedule or you just never had the energy to declutter your garage. Believe us that you will just keep putting it off if you wait for the "perfect time" because there is no perfect time, you just really have to force yourself to do it now.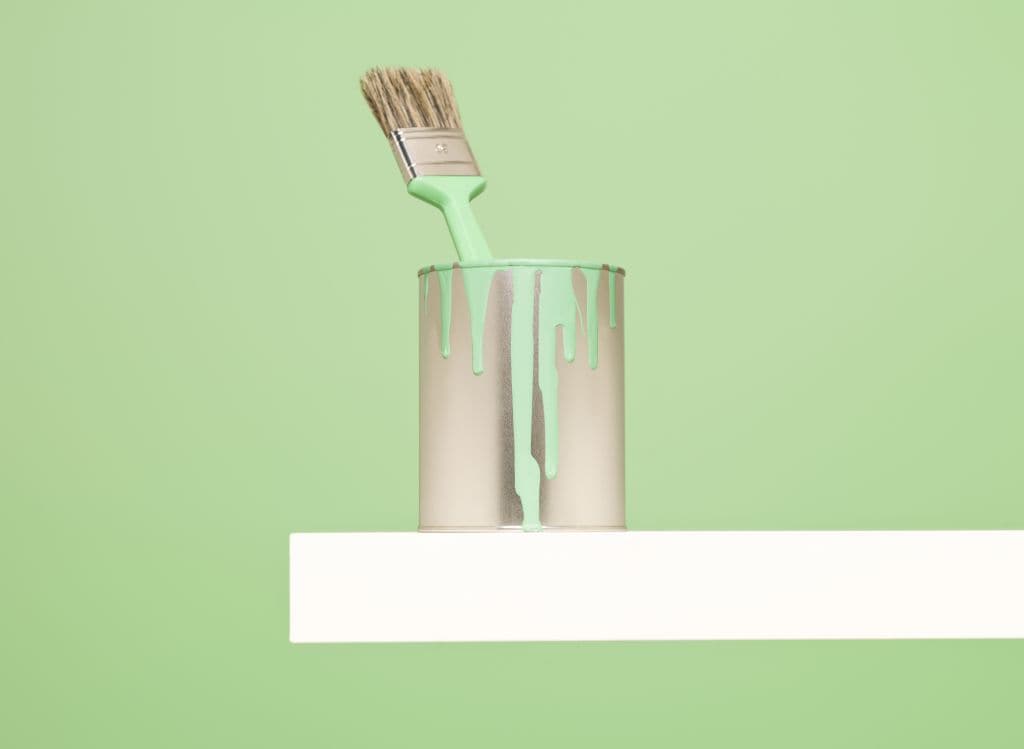 We list down items here that you need to throw away right now.
Broken Tools and Equipment that are No longer Functioning
If your griller, vacuum, lawnmower, or pressure washer hasn't been working for quite some time, then you should already bid them goodbye. You have probably told yourself too many times that you'll get them fixed but have never really gotten into doing that. Do you want a sneak peek into the future? You never will. Assess if they are repairable so that you can consider dating them.
Filled Paint cans
It's actually smart to have an extra can of paint in your garage. It will come in handy when you need touch-ups in certain areas of your house but if the paint hasn't been used for a long time already, maybe it's about damn time that you throw it away. Why? Because probably, you don't have time to repaint areas of your home, the color of the paint doesn't match your existing aesthetic, or there's nothing in your house that needs repainting. In any case, unopened paint cans can last you for 10 to 15 years so you could give your paint can away, sell it or make something that you can paint.
But if we're talking about paint cans that have already been opened, you need to be wary when discarding these. You need to go to a hazardous waste area to throw these away.
Trash or Garbage
Since you haven't been cleaning the garage, chances are you've already accumulated trash. When you leave this alone for a long time, expect an ungodly sight. You might already see rats and mice coming and going, insects and pests living and thriving in your garage because of the garbage. This isn't healthy for you or for anyone in the family.
Holiday Decorations
There is a high chance that you have holiday decorations that you don't want anymore. In fact, you keep on buying new decor every year because your motif changes every year. So make space for new decor by selling or donating the old ones. They'd have new homes to decorate on Christmas, Halloween, or whatever holiday the decor in question is for.
Sport Goods that Haven't Been Used for a Decade and more
If you haven't touched any of this sports gear for years, you will most probably not use them again. They are just accumulating dust in your garage. And once you get rid of these, you could use the space for new items. You can gift the sporting goods to your friend or to a charity organization.
Once you've decluttered these items, you can organize them by having smart storage solutions in place. We share some overhead storage units and wall shelves you can get from FlexiMounts here:
Price: $79.99–$369.98
If we haven't reiterated enough, for items that you need to be accessible on a regular basis, it's best to store them on a wall shelf where they can easily be reached by hand. This wall-mounted storage solution from FlexiMounts comes with all the necessary hardware which makes it easier to install in a concrete wall or wall studs. It's 2x6 in size and could carry 400 pounds in total. It's made up of top-of-the-line, powder-coated steel that has undergone quality tests. Its buckle design comes with velcros, a feature that prevents it from falling. Homeowners may play around with installment because of the product's flexible layout with various combinations and different stud spacing. This unit comes in either black or white. It is a certified classic FlexiMounts' product.
Price: $139.99 - $449.98
This is a classic overhead storage rack that you'd want to get your hands on. It offers vertical support and longer ceiling brackets. It will prevent the shelf from falling from the ceiling because it is secured to the wall. Its weight capacity is 400 to 600 pounds and the height can be adjusted from 22 to 40 inches. It is made of cold-roll steel that is guaranteed to be of their belongings damaged from water. It could store seasonal items such as athletic gear they will only use for winter or for summer. This comes with an integrated grid design, a standout design from those available in the market. This comes in black and white and has different storage spaces: 4' x 8', 4' x 6', 3' x 8', 3' x 6', and 2' x 8'.
Price: $229.99
This classic ceiling-mounted solution is made of quality, cold-roll steel. Its weight capacity is at 600 pounds and you may adjust the height from 22 to 40 inches. It has 4'x8' dimensions and comes in colors of black, white, and hammertone. Like other FlexiMounts storage solutions, it features an integrated grid design that is waterproof and can be easily installed following an installation template. All of the components will come in one box.
Price: $159.99
A smaller option is this overhead garage storage rack that is 3' x 6' in size. Its adjustable height range is from 22 up to 40 inches. It's also made of cold-roll steel that has a weight capacity of 450 pounds. It's waterproof too and can easily be installed by one person. It also carries the signature Fleximounts' integrated grid design. Expect all of these to arrive at your doorstep in one singular box.