T

he garage has become the "X Factor" in every home. And rightly so, as the garage is a space that is so versatile that it can accommodate multiple functions in one such as vehicle parking, storage area, workshop activity space, and even converted into more timely usage like a home office, dedicated study area for online classes, and so on.
So, planning a custom garage addition may come naturally to every homeowner. But before one dives into the project, structural considerations must be factored in in this major home renovation.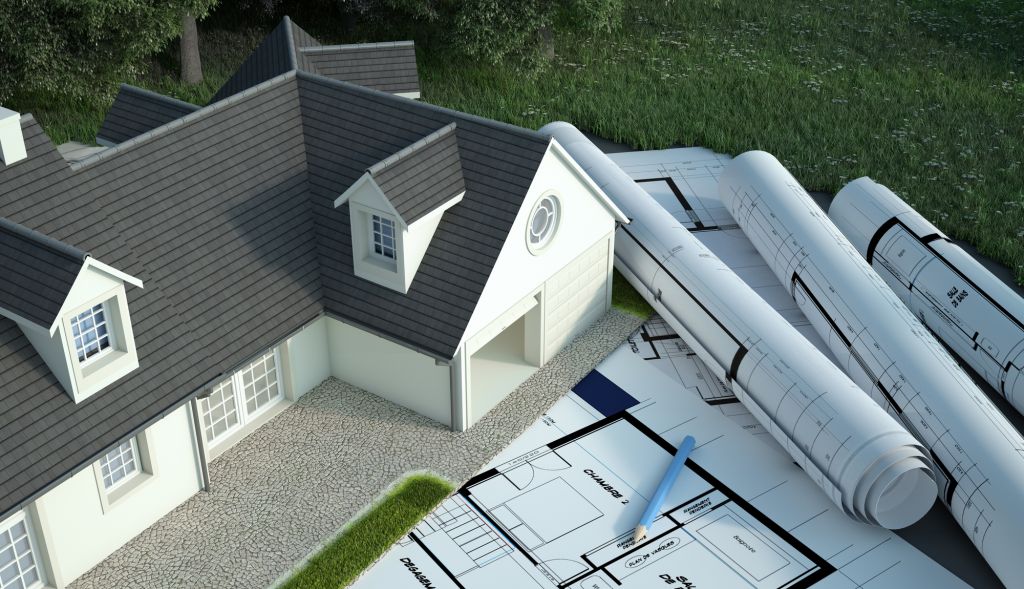 Decide whether an attached or detached garage would fit best your needs
The question of whether an attached or detached garage should be the type of structure is so vital to the home renovation project.
Most homeowners prefer an attached garage for the reason that it is more accessible going in and out of your home. This is especially beneficial when the weather is rainy or snowy. On the other hand, a detached garage gives you much comfort when it comes to having a more secluded space for your auto repair, woodworking, workshop, or any activity that produces a lot of noise as it does not share any walls with your living space.
The major consideration that may be the deciding factor would be your budget. Price points would differ as the detached garage would add costs on structure building and securing necessary permits.
The garage addition may affect the existing layout of your property
Your current open space in the property will definitely be reduced when you will build an additional garage. And if you are willing to take that downside, then give the construction of the garage a massive go. Carefully plan out the orientation, shape, and size of the new space so that it cannot affect the existing layout, including the driveway, drastically. This could also mean that you have to stretch your budget in case the new layout would require changing the design of the driveway to accommodate a new parking area or turnaround.
Determine the number of garage bays you want in your new space
First off, think about the minimum amount of space you need in your garage. From there, you can work on how much additional space you want for your other activities in the garage. So think about how many vehicles you plan to park there, and do you need additional bays for your boats, miscellaneous items, storage for your large tools and recreational equipment, and other essential stuff like workbenches.
Locate entry points that would make the most sense
Determine the location of the garage entry points that would be most functional like the placement of your garage door going into your home. Also, you should think over if there would be a need for more entry points into the garage. Just make sure that the security is also well planned so that no mishaps are waiting to happen because of the incorrect placement of the entry points in the garage into your home.
Garage workshops or any activities need a reliable workbench
Workbenches are essential for any garage workshop or activities. You can categorically say that the first ever purchase or investment that you will spend on is a reliable workbench. Aside from the weight of the materials like wood and metal that we usually use, which are on the heavier side, the machines also need a sturdy base they can mount on. The amount of investment in buying these garage workshop tools is no joke so to make our money's worth, we also look at the other items that we can utilize.
Alongside our materials, we should also make sure that our working environment promotes safety and is conducive for working even for long hours. A wobbly workbench raises a red flag when it comes to your protection. The garage can easily become a ground for unwanted accidents, especially when you are working with tools and machines that require electricity.
A good feature to have in a workbench is having a built-in drawer where you can store small items that you frequently use. Not only is it ergonomic, but it saves you time and effort in constantly reaching the tools whenever you need them. Imagine having to get up from your seat each time you would need small tools such as rulers, pencils, tape measures, and the like. And having a built-in storage aids in keeping your garage clean and tidy. We cannot emphasize enough that your safety and the success of the project greatly depend on how organized you keep your workspace, well aside from your tools and skills of course.
When thinking of garage solutions, we should always think long-term. Items like workbenches have cheaper alternatives like making use of tables that are already available in the house, but keep in mind that most of these are not designed to handle heavy work. So, it is always recommended to purchase a garage workbench. And we assure you that this is the kind of money spent on that will give you a return on investments not only in terms of finances but also with regards to your safety and productivity.
There are a lot of workbenches that you can choose from that are currently available in the market. But we advise that you look for a reliable brand that many trusts in. One such reliable brand is Fleximounts. And among its wide array of products, a workbench that you can maximize when working is the Fleximounts WB201 Durable Workbench with Built-in Drawer.
Designed with high-quality craftsmanship, the durable frame of this workbench is made of cold-roll steel. It has a convenient built-in storage drawer that is embedded in the worktop. The pull-out drawer provides seamlessly integrated storage space for your workshop supplies. The modern design blends in perfectly while keeping your belongings out of sight and neatly put away.
The work surface is free of scratches and chips due to its material. It is made of 1-in thick rubber wood that is sealed with varnish. As it is understandable that garage workshops tend to be on the heavier side of activity, and the materials and tools used are mostly made of metals and carry heavy weight, protecting the worktop is a feature that is made especially to last the wear and tear of things.
Garages, oftentimes, have uneven flooring. So, to be able to enjoy a stable work surface, the workbench has adjustable feet to make it easy to level the workbench as deemed fit.
The WB201 is an all-purpose workstation that is suitable for many purposes–both commercial and personal. It is fit for use in your home space, garage, warehouse, mailroom, basement, workshop, or office.