I

s your friend or family member a budding woodworker? Has he spent more time in the workshop than he ever was for the past years? Then, the woodworker in him is definitely burning with passion. And of course, as the ever-supportive friend or family, you want to provide him moral support. If you want it translated into the form of a material thing, then we have listed down some of the practical gifts a woodworker can use in his activities. Other essential tools are already out of the question as these are undoubtedly in their arsenal.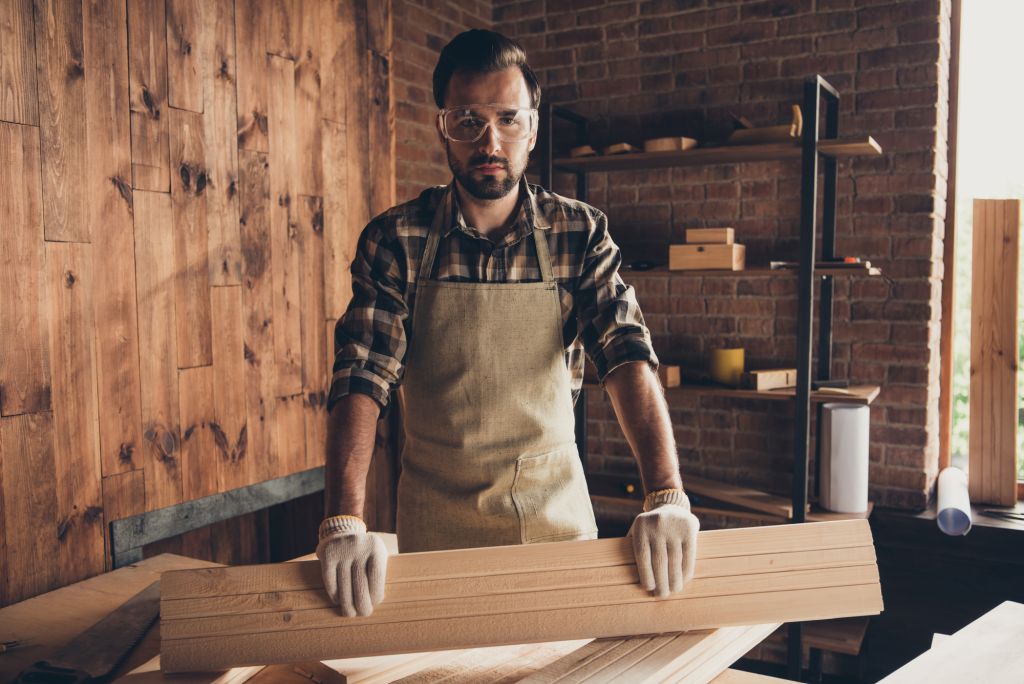 Wet & Dry Vacuum
Is a garage workshop without dust, even a woodworker's space? Definitely not! With the frequent use of all the wood and woodworking power tools such as a table saw and a planer, sawdusts will fly freely in the air. Help a woodworker contain the dust and keep the space clean by giving a dependable vacuum. If possible, provide one that has a large capacity to hold a good amount of dust, is compatible with most tool dust ports, and has a long hose and wire to reach even the ends of the room.
Dust Mask Respirator
Again, as stated in the first gift idea, a woodworker's public enemy number one when working on a project is the harmful dust. And you would not want your woodworker friend or family to inhale all the dust. So, a valuable gift you can give is a soft and light dust mask respirator. Look for one that is comfortable to wear even if he will work the whole day.
Safety Goggles
Aside from dust, small objects and debris can be flying around, especially when using power tools such as chainsaws, table saws, or miter saws. And that poses a danger as they might hit directly to the face. As a defense against eye injuries, give a woodworker safety goggles that he can use to protect him. A good pair of safety goggles should also have an anti-fog design feature to prevent fogging or blocking the vision when working.
Carpenter Pencils
Are pencils too basic as a gift? Do not underestimate this item as a woodworker can never have enough pencils lying around. Ask one, and we are positive that the pencils he owns are nowhere to be found! So, if you are thinking of buying this item, why not look for a design with neon colors for easier visibility. And to top it a notch, you may also have their names engraved for a more personal touch.
LED Garage Lights
Has your woodworker's loved one been working on his project for a long time, even past sundown? When inspiration hits you, you do not want to stop working until you finish it. Aren't we all the same? Then, give him LED garage lights to help him complete the project in a bright space. Looking for one that he can use that will last for ten thousand hours, pump up thousands of lumens in 360 degrees, and does not consume much electricity is always a go for us!
Fleximounts Lift 4′ X 4′ Overhead Garage Storage Rack GL44B
Using overhead garage storage racks eases the problem of overstoring on the valuable floor space of the garage. When things are carefully tucked away on the ceiling compartments, the ground will open up for the woodworking activities that a woodworker will be doing inside the garage. However, the only downside is carrying the boxes onto the ceiling storage and eventually putting them down when he needs something. This poses a danger to him as he might accidentally fall over to the ground due to the weight of the items lifted. In fact, 500,000 people are treated every year for ladder-related injuries and 50% of which are all ladder-related accidents due to individuals carrying items as they climbed, according to AAOS.
Fortunately, Fleximounts offers the Lift 4′ X 4′ Overhead Garage Storage Rack GL44B. This storage lift removes the need for a ladder or any heavy lifting, protecting the woodworker from potential accidents. A crank or power drill can raise and lower it for a smooth and effortless operation. And it eases access to his items high above the garage floor without using a ladder. It can lift a maximum of 108 inches vertically and carry a maximum weight of 300 lbs.
The storage lift has a safe and secure mechanism–a specially designed safety lock prevents movement when not in use. Use the winding pole to pull out the safety lock on the gearbox, then push back in to lock after use. Moreover, the rack is made of heavy-duty steel cables, which secure the rack in place.
The GL44B also boasts flexibility in compatibility with angled ceilings because of its adjustable length steel cable. Additionally, it is universally compatible with different ceiling joists of both wood joists and concrete ceilings–12", 16", and 24" ceiling joist spacing. However, it is not fit for metal joists.
Aside from its storage capacities, the Lift 4′ X 4′ Overhead Garage Storage Rack GL44B is designed for multiple uses such as lifting hardtop, car top carrier, kayak with straps, and many more.
Fleximounts Durable Workbench with Built-in Drawer WB201
As the wood materials are heavy and the machines such as woodcutters and saws, a sturdy workbench should be one of the priorities when purchasing hardware for the woodworking space. The Fleximounts Durable Workbench with Built-in Drawer WB201 would fit the bill.
The workbench is designed with high-quality craftsmanship. Its work surface is made from rubberwood, measuring 1-in thick and sealed with varnish to protect against chips and scratches. The weight capacity it can hold is up to 3,000 lbs. The built-in storage drawer embedded in the worktop provides seamlessly integrated storage space for his workshop supplies. The modern design blends in perfectly with the rest of the structure while keeping his belongings out of sight and neatly put away. Even if he is working on uneven floors, the adjustable feet make it easy to level the workbench as needed. Moreover, he can use this workbench for multiple applications. He can set this up in his home, garage, warehouse, mailroom, basement, workshop, or office.