W

e know we've been writing a lot about it as of late. But we can't just wait to celebrate with and for our dads and father figures this coming June 19!
In case you didn't know, according to History.Com, the first Father's Day was celebrated on June 19, 1910, and it was actually initiated by a woman named Sonora Smart Dodd. She wanted an official holiday that can be the equivalent of Mother's Day that would be dedicated to the male parents. What this woman did is gather up support from local churches to the YMCA, and shopkeepers to government officials. Thankfully, her efforts did not go to waste as the first statewide Father's Day was celebrated on the said date above in Washington DC. Afterward, it was only in 1972 that Father's Day became a nationwide holiday here in America.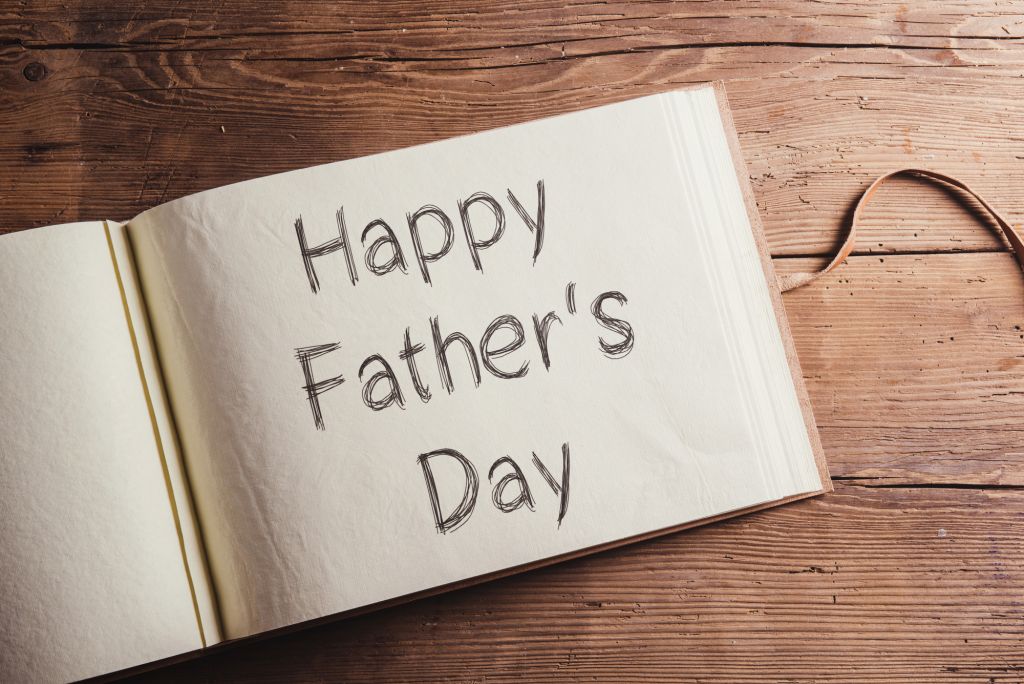 Anyhow, we've already started our countdown to the holiday right when June started. Now, it's barely four days away from Father's Day and if you've been busy at work or with your other things going on in life, you might have missed buying something for your dad these past few weeks.
Do not worry because FlexiMounts is here to save you from giving your dad a nightmare on a special day. From June 13 to June 19, in celebration of Father's Day, you may get 15% off on selected FlexiMounts products using the coupon code FATHER15.
Here are the bundles and the items that make them up:
1. 15% Off Bundle: WS Series Adjustable 3-Tier Wall Shelving With Hooks
Price from $87.53
2. 15 % Off Bundle: Wall Shelving With Hooks
2-Pack Garage Wall Shelving + GRH1
Price from $73.08
3. 15% Off Bundle: Overhead Garage Storage Rack with Hooks
Price from $125.78
This overhead storage rack has a weight capacity of 800 pounds. It is 4'x8' in size and its height can be adjusted from 22 to 40 inches, meaning it provides up to 150 cu. ft of storage. Made of cold-roll steel like the other products, it is also waterproof and has that signature FlexiMounts integrated grid design. It can also be easily installed, coming with the trusty step-by-step instruction and installation template. Everything will arrive in one box on your doorstep. You won't be afraid if it will fall from the ceiling because it comes with high-quality screws and all the hardware of this product has gone through strict quality tests. Note that this is compatible with joist spacing of less than or equal to 24".
This is a ceiling-mounted storage option that has a weight capacity of 600 pounds. Its height can be adjusted from 22 to 40 inches. Like the other FlexiMounts storage units, this product is also made of cold-roll steel that is waterproof and has an integrated grid design.
WR14 CLASSIC 2-PACK 1′ X 4′ WALL SHELVING
The WR14 is wall-mounted and is 1'x4' or a 2-pack in size. It can securely carry 300 pounds in total. Like the one mentioned above, this boasts of a hassle-free, one-person installation. We have been receiving issues about installment so here, you don't have to worry about installation anymore because it can be easily done by one person. This includes all the hardware you need to put up the wall shelf.
It also boasts its sturdiness and stability. Having a buckle design and velcros prevent the bracket from falling or bending. This can be installed in a concrete wall or wall studs. There are different devices and two color options for this product.
FlexiMounts has wall shelving options that feature three levels of storage. The company boasts a patent design in a structure where you don't need any tools to adjust the product. The weight capacity of this wall shelf is 300 to 450 pounds in total. You may adjust the height of each level according to your actual needs. It comes in two sizes that you can choose from: 1'x3' and 1'x4.' It is made of powder-coated steel that is guaranteed to be of high quality. Like the other products, even though this is on three shelves, it can also be easily installed by one person. It is also compatible with use in wood studs or a concrete wall.
The WR26 is 2x6 in size and could carry 400 pounds in total. It can be installed by one person with all the hardware included in a concrete wall or wall studs. The material is powder-coated steel and is guaranteed to be top of the line after undergoing strict quality tests. Worth mentioning is its buckle design with velcros that prevent falling. It also allows for a flexible layout because homeowners may use various combinations and use different stud spacing during installment. This comes in either black or white.
4 PCS Flat Hooks For Overhead Racks and Wall Shelving
These hooks are specially designed by FlexiMounts to be attached to its ceiling racks and wall shelves. Made of cold-roll steel, it has a weight capacity of 50 pounds. It comes in four flat pieces and is all scratch-resistant with a powder coat finish. It can be used in multiple ways such as hanging bikes, tools, sporting goods, and more.
GRH2 4 PCS Rail Hooks For Overhead Racks and Wall Shelving
This also comes in four pieces and can be used for overhead racks and wall shelving. Its weight capacity is also 50 pounds and its material is made from cold-roll steel as well. The difference with the GHR1 is the shape, this one is a rail type of hook.
GRH3 2 PCS UTILITY HOOKS For Overhead Racks
You can also opt for the GRH3 which are two pieces of utility hooks that can only be used for overhead garage storage racks. It is made of cold-roll steel with a weight capacity of 35 pounds. It is also scratch-resistant with a powder coat finish and can be used for various functions.
Happy shopping for Father's Day!