I

t doesn't mean that when you don't use a particular item frequently anymore that you already have to discard it. We are often told that when we haven't used something for a year or so that we should already throw it away, and rightfully so in many cases as we tend to hoard items and keep them even if they add little to no value to our lives anymore.
But time shouldn't be the only measure. What about the sentiments that you hold for the item? What if it was given to you by your grandma when you were eight years old before she breathed her last breath? What if the item was just only kept until you can hand it down to your younger sibling for use? This will save the family money and you can also pass fond memories to your younger sibling. What if it's a family heirloom and should be passed from one generation to the next? There are many reasons as to why you are still keeping something under your possession. While others may judge you for still keeping certain items they think you should throw away already, you remain firm that you want to keep these for yourself.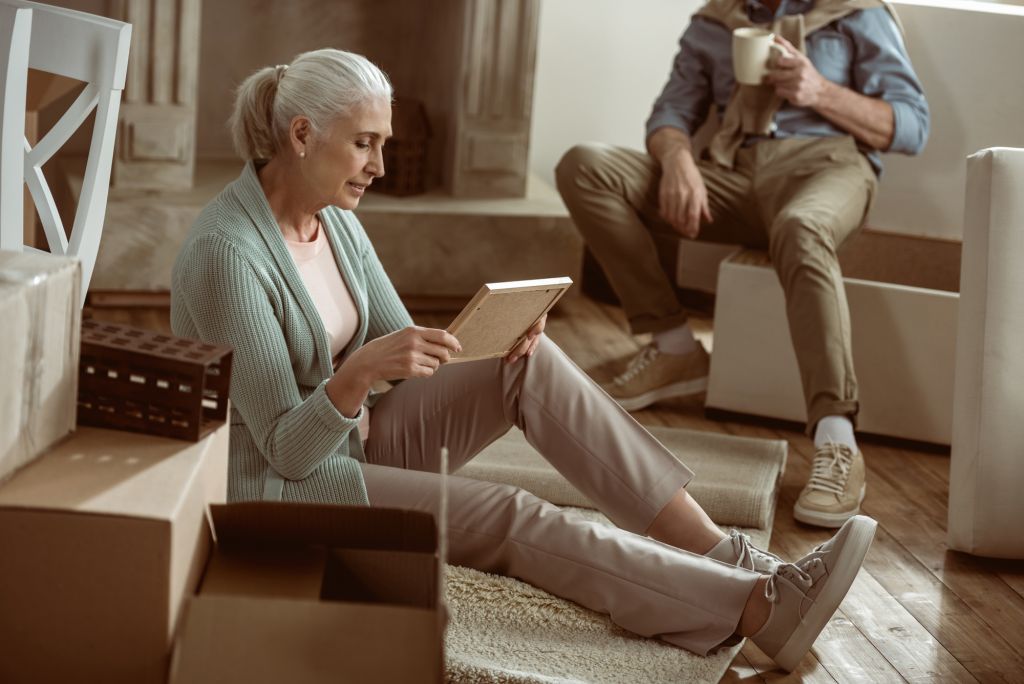 So since you've decided that you aren't going to discard these items that you don't use anymore, you should find a way or a system that will allow you to keep them while staying organized. One way is to store them in overhead or ceiling mounted storage solutions. This type of storage unit is commonly used for items that you use occasionally or are just for keeps. Since you don't really need to access them on a regular basis, it will be fine to keep them in the ceiling where most often than not, you would need to use a ladder to get. Making use of ceiling-mounted solutions helps you maximize the storing capacity of your garage and enables you to do anything you want on the floor space.
If you are looking for great quality storage units of the aforementioned type, FlexiMounts has excellent choices at different sizes and price points. We list them down below:
Price: $139.99 – $449.98
Let's start with the most classic option. If what you need is ample vertical support and longer ceiling brackets, then check out this FlexiMounts' offer. This prevents the shelf from falling from the ceiling because it is secured on the wall. Its weight capacity is 400 to 600 pounds and the height can be adjusted from 22 to 40 inches. It is made of cold-roll steel that is guaranteed to be of high quality after undergoing rigid tests. This is also a waterproof product that could avoid getting your products damaged from water. It could store seasonal items such as athletic gear you only use for winter or for summer. This comes with an integrated grid design that makes it stand out from others available in the market. This comes in black and white and you may choose from different storage spaces: 4' x 8', 4' x 6', 3' x 8', 3' x 6', and 2' x 8'.
If one of your worries is installation, don't worry because this can be easily installed by following the step-by-step manual and installation template that comes with the product.
HOOKS 4′ X 8′ OVERHEAD GARAGE STORAGE RACK
Price: $259.99
First time to hear about FlexiMounts and can't quite believe its great quality? Then you might want to check Amazon and see that it's a best selling product because of guaranteed safety and supreme stability. It can carry up to 600 pounds of weight and is 4' x 8' in size. Its height can be adjusted from 22 to 40 inches and it is made of cold-roll steel. Again, it comes with a Step-By-Step instruction and installation template so don't worry too much about the installation process. It is also waterproof like the other products which makes it a great storage option for seasonal items that are mostly tucked away during the year. This will arrive in one box including accessories you may attach to it. You could attach four pieces of flat hooks or the GRH1 or two pieces of utility hooks (also included) or the GRH3. These hooks offer additional storage for your items.
BASIC 4′ X 8′ OVERHEAD GARAGE STORAGE RACK
Price: $129.99
We also have GR48F on our list which has a friendlier pricier point. Its weight capacity is 600 pounds and it is 4' x 8' in size. The height can be adjusted from 22 to 40 inches. It is made of cold-roll steel and is guaranteed to be strong and sturdy where you could load 3/8" plywood or even thicker. You may customize the color of your wooden desks or even use old wooden boards.
This product has multiple dedicated embedded mounting points that will ensure the security of your products. Like other items in this list, it makes use of ceiling space which is a perfect storage solution for seasonal and unused items that are kept in your garage.
PRO 4′ X 8′ OVERHEAD GARAGE STORAGE RACK
Price: $239.99
But is what you need a storage unit that can carry a heavy weight? This overhead storage rack has a weight capacity of 800 pounds. It is 4'x8' in size and its height can be adjusted from 22 to 40 inches, meaning it provides up to 150 cu. ft of storage. Made of cold-roll steel like the other products, it is also waterproof and has that signature FlexiMounts integrated grid design. It can also be easily installed, coming with the trusty step-by-step instruction and installation template. Everything will arrive in one box on your doorstep. You won't be afraid if it will fall from the ceiling because it comes with high quality screws and all the hardwares of this product has gone through strict quality tests. Note that this is compatible with joist spacing of less than or equal to 24".