T

he future is electric.
We used to think of electric cars as just a fidget of a filmmaker's imagination or a trend that will soon die out. But today, as we are in the early years of a new decade, electric cars are no longer imaginary or a passing trend. It is real and it is here to stay.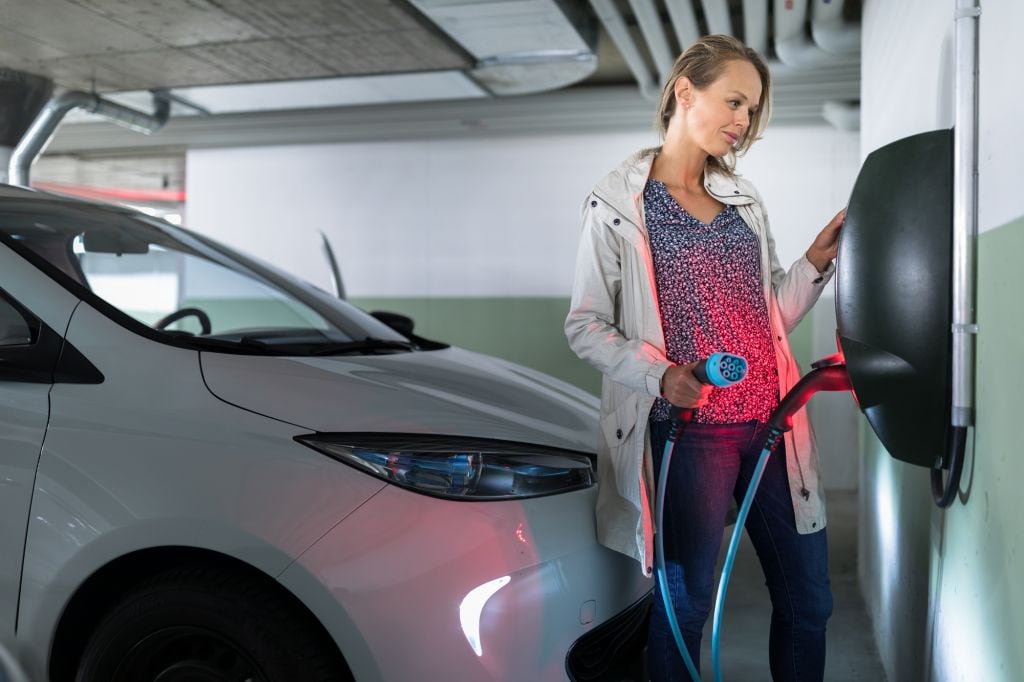 And because more companies are developing electric cars and consumers are shifting to an electric one, more markets opened up related to the new vehicle type. Electric car charging stations are now popping from here and there, even small towns now have their own charging stations. But have you ever wondered that if you own one, is it possible to charge your electric car at home and if yes, how will you be able to do it on your own?
Electric cars are obviously different from regular ones in terms of what fuels and powers them. As a car owner, you can't just stop by a gas station and gas your vehicle up, you need to find a charging station that will fuel your battery when it already reads empty. But what if your battery runs out at home or in an area without a public charging station?
Fret not because manufacturers have already thought about this conundrum even before you did. They have devised a way of charging an electric car even while at home. You just need to get a charging station installed at home where you can plug your electric car to be charged. How it works is that an electric car comes with a charger inside where the AC source from the electrons is supplied. This will be converted to DC when you're charging your car's battery pack.
The next logical question is where to put the charging station. It's only convenient to have it in your garage where your car is stored. The garage needs a wall-mounted box that would be equipped with a cord and plug. Called the Electric Vehicle Supply Equipment (EVSE), this will allow the car owner to use the house's electrical source to charge the electric car.
The next step is to look for an EVSE option that is compatible with your electric car. You need to consider the model of your electric car, the frequency of use, distance usually covered, and your budget. The cost of the equipment is usually exclusive of the installation so make sure to ask in order to keep track of your budget correctly.
A standard EVSE is a 120-volt/12-amp outlet or a 240-volt/20-40-amp outlet. As a guide, a 240 EVSE would cover 23 miles of range for each charging hour. It will use more power in half the time as compared to a 120-volt outlet. Some car owners still opt for the 120V outlet because it saves them money when they use their electric car during low peak hours.
After picking an EVSE, now it's time to prepare the garage. The good news is that you don't even need to build a brand new garage just because you are now driving an electric car. But take note that your electrical circuits are already being used by other appliances that may slow down the charging process or make it difficult to impossible to charge your car with currently available circuits. This is why you can't prepare the garage by yourself because you would need the help and expertise of a professional electrician. He or she will be installing the wiring needed for the outlet of your electric car. The electrician will calculate the capacity of your current electrical supply and if it is not enough, he or she will have to determine how to install a new service line to make the EVSE work. Check with the electrician where the EVSE will be installed, the load capacity of all your garage current electrical circuits, and the cost of installation. Your electrician will most likely consider the distance of your garage's electrical panel to where you plan to charge your electric car.
Take note as well that you have to give at least a day's notice for the electrician to work on the necessary permits for the installation job. When the project is completed, an inspection of the charging station and new wiring is required.
If you think you can now just sit and wait for the professionals to do their work, think again. The next thing for you to work on is climate control. The electric car still has problems with temperature shifts so make sure your garage is insulated to ensure the longevity of your car and its batteries. It will extend battery life as well as ensure that changing weather conditions won't affect the charging of your car.
Giving Space for the Charging Station
Since new wires will be installed and a corner will be a dedicated charging station, it will help if your garage is free from unnecessary clutter. Make sure it is well-organized through tried and tested storage solutions. Fleximounts has overhead racks, utility hooks, and wall shelves to help organize your tools and equipment stored in the garage without taking up precious floor space. It will make use of the ceiling as well as wall corners to store your heavy-duty essentials in one to three tiers of steel frames installed on the ceiling or mounted on the walls. These could carry weights within 250 to 800 pounds. It also has a heavy-duty shelf that doesn't need to be mounted on the wall or hung up in the ceiling. The FS24 and the WB107 are shelving frames that are made up of carbon steel and wood and heavy-duty steel respectively. The total weight capacity of the former is up to 4,650 pounds while the latter could hold up to 1,000 pounds. The FS24 will take up 2"x4" floor space while the WB107 has a maximum size of 4" x8".
These storage solutions will surely prepare your garage as a pleasing home for your brand new electric car.