A

s time went by, our garage seemed to get smaller and smaller in size, and could not keep up with our requirements. It is kind of frustrating that we could not afford to park our vehicles anymore as our stuff slowly creeped in and piled up in the garage. So, our next option could be to expand our space. But first, you should ask yourself if this is the only solution there is.
While the idea of expanding the garage is floating on your mind as the most feasible solution to address the lack of space in the garage, allow us to act as a devil's advocate. A full-blown garage expansion may give you the size that you want, but let us discuss the drawbacks of getting one.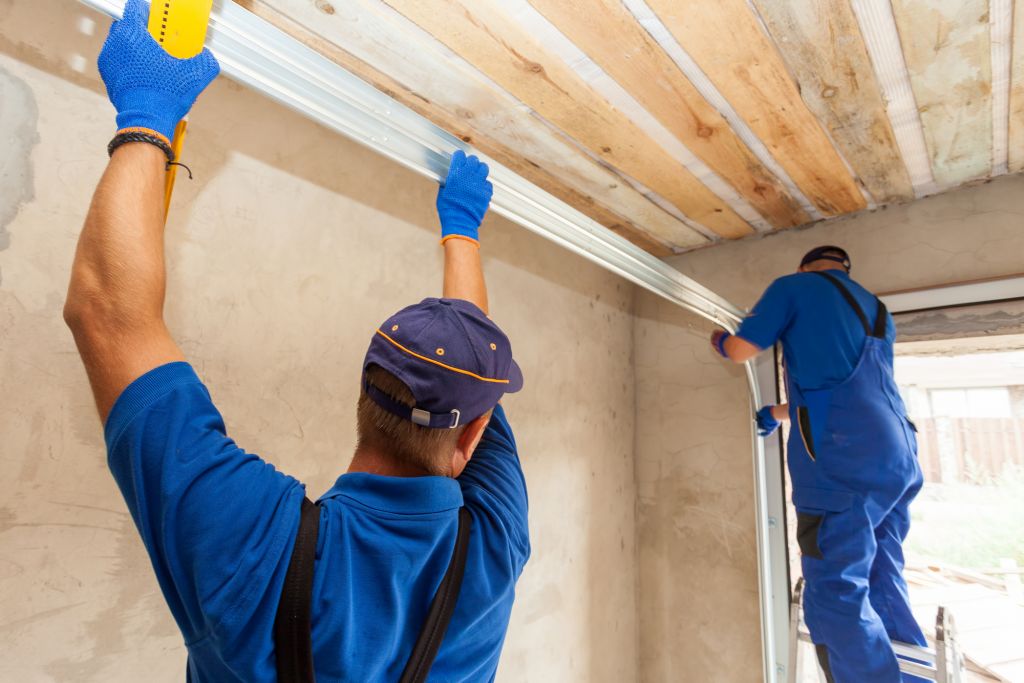 First off, money talks. Expanding means construction, which also equates to shelling out money for materials and labor fees. If you are ready to commit to spending a lot of money on the expansion, then go ahead. However, money is not the only thing that you have to be wary of. There is the logistics, which means that you need to find the right people for the construction and can help you with all the paperwork and licenses that you need to acquire from local agencies. The length of time to complete the garage expansion also depends on how fast the hired professionals can finish the work, and of course, the money available to purchase all the materials. There is also the noise factor in the construction. It could easily annoy your family or worse your neighbors. They can also file complaints against you if you happen to have an irate neighbor. All these and more should be factored in when making a big decision.
Maybe some of you can haggle and insist that you would not be needing professionals to take on this type of project to save money; you can DIY your way into garage expansion.
Let us interrupt you right there. First, do you have extensive experience in garage makeovers or building? If the answer is a negative, then stop toying with the idea. You could actually spend beyond your budget if you will push through with the DIY makeover. Why? Simple. For safety reasons alone, hospital bills could cost you more than the garage expansion budget. And if you end up purchasing the wrong materials based on the things you read on the internet, then not only do you waste your money but also the materials you wrongly purchased. In a Zillow survey, almost 40% of homeowners regretted taking on the DIY project, as it actually cost them more than hiring a professional on the get-go.
The most practical solution is decluttering and utilizing an effective storage.
Look around your garage, and what do you actually see? Is it a cluttered and overcrowded garage? Then, maybe the solution that you are looking for is decluttering. We know it is hard to start the process of decluttering, but you would not be able to avoid it anyway. Because there will eventually come a time that you will wade through the sea of clutter to find that little tool that you have been searching for, and the only way is to go through all the boxes stored in the garage. And if it is any consolation, you are not alone in this situation. The National Association of Professional Organizers learned in a study that 50% of the homeowners named the garage as the most disorganized area in their home property.
Decluttering your garage does not need to be burdensome. Clearing and cleaning the garage space can be done with ease by using the right equipment. And by finding the correct storage for your space, it answers most of your problems on how to create more floor space for your vehicles and activities that need foot traffic.
There are many wall shelves and overhead garage storage available in the market. A quick search on e-commerce sites will show hundreds of products. But looking for what will be best suited in your garage will take time if you do not know what you want and need in a garage storage.
Aside from the affordability and price, the criteria that you should look for in a storage equipment is that you can also utilize an organizing shelf that can be of multiple uses and offers flexibility, which will suit your needs–whether it is for weight capacity, reinventing of the orientation of the shelf and compatibility with the kind of walls that you already have in the garage. It is common sense that it will be easier and financially logical to get a rack that is already compatible with the build of your garage.
The Fleximounts WRC24B Corner 2-Pack 2' x 4' Wall Shelving is one such reliable top storage solution. You can save a great amount of space in the garage by using the corner walls to install the wall shelf. Moreover, it offers flexible installation as you can use the WRC24B either as a corner shelf or a two-pack wall shelf. It is also compatible and suited for either wood studs or concrete walls.
It is made of powder-coated steel, which is responsible for its heavy-duty and sturdy performance. Each shelf can carry a maximum weight of 220 lbs without it being wobbly, so you are assured of the safety of the items stored on it and you do not need to worry about falling objects cluttering your garage. Additionally, its one-piece grid design for easier assembly makes it more stable compared to others with multi-piece assembly available in the market.
Assembling and installing this wall shelf will be a breeze as it is designed for easy one-person installation. In the package, all the hardware that you need is already included, as well as the installation template that helps with the mounting of holes, and the bubble level that helps get the perfect horizontal location.
Moreover, the Fleximounts WRC24B Wall Shelving storage space offers additional storage options. The storage can easily be expanded with the Fleximounts GRH1 hooks or GRH2 hooks. You can use the hooks to store bikes, tools, lawn equipment, cleaning materials, and more.