W

hen it comes to hazards, homeowners often ignore the potential risks in the garage. The reason being is that they treat the garage as a separate area from the living space. However, that kind of thinking should be completely set aside. All areas and spaces within your property should be given equal attention as every area is vital to your home. Moreso, if you heavily use the garage for workshop projects and other activities, then proper care must be observed.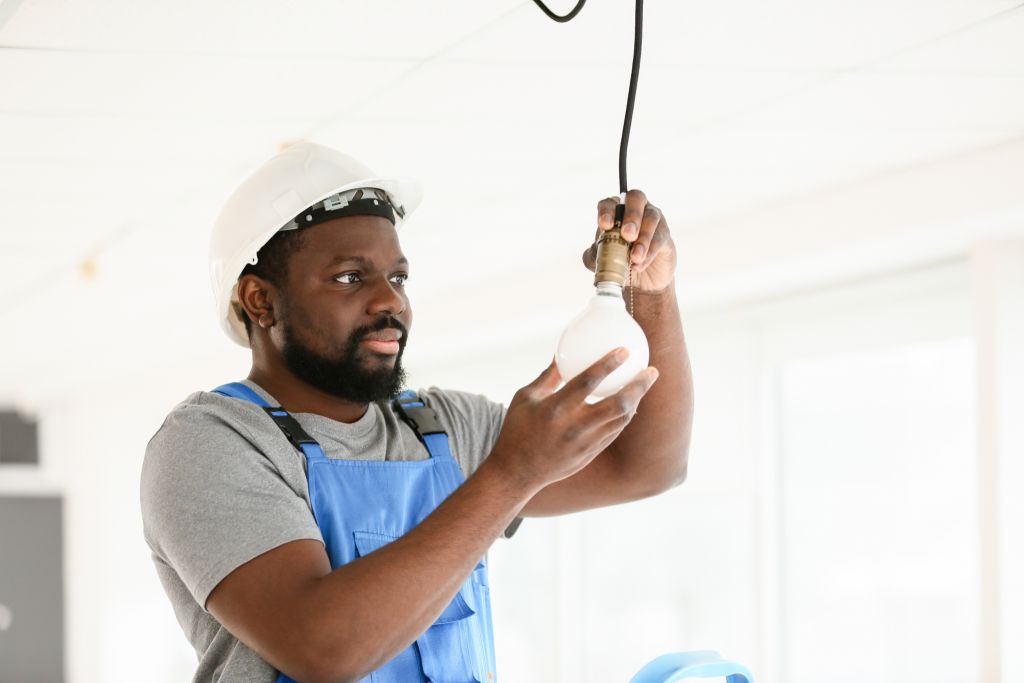 And one the first steps you must do is to know how to identify the common garage safety hazards. Then it will follow that you will be able to keep your garage and home safe.
Faulty Wiring
Electrical malfunctions are the leading causes of garage fires, according to the U.S. Fire Administration. Garage fires are so dangerous because they can go undetected for long periods, yet can spread quickly especially when the garage houses flammable materials. Older homes are more vulnerable and more prone to faulty wiring. Not only because the materials deteriorate over time, but also due to insects, pests such as rodents that chew on the wirings. Another indication to take note of is the presence of outlet sparking every time you use it. Better to call an electrician right away to tackle the issue.
Other Electrical Problems
Aside from faulty wiring, there are a number of electrical issues that you must be wary of. One prime example is overloaded electrical outlets. It is understandable that you may use electric machines when working on a garage project. However, what should not be acceptable is stacking up and overloading an outlet. It is better for you to use multiple outlets than a singular one. In connection with that, if you have insufficient number of outlets, you may be using extension cords. While it is completely fine to rely on extension cords, especially if your workstation is far from the outlet, you must not rely on it permanently. Might as well re-layout your workstation altogether, or install more outlets if possible. And better discard the extension cords when you see signs of wearing out. Also, another thing worth mentioning is never to use light bulbs or any electrical tools that are the wrong wattage because they can also overload the wiring.
Clutter
Garage clutter may be the most common hazard, but might be the most overlooked. Storing items in the garage is the secondary use of the space, but clutter may accumulate without you noticing it. Not only does clutter are an eyesore, but it poses injuries and damage on your personal belongings.
Decluttering your garage does not need to be burdensome. Clearing and cleaning the garage space can be done with ease by using the right equipment. And by finding the correct storage for your space, it answers most of your problems on how to create more floor space for your vehicles and activities that need foot traffic.
There are many wall shelves and overhead garage storage available in the market. A quick search on e-commerce sites will show hundreds of products. But looking for what will be best suited in your garage will take time if you do not know what you want and need in a garage storage.
Aside from the affordability and price, the criteria that you should look for in a storage equipment is that you can also utilize an organizing shelf that can be of multiple uses and offers flexibility, which will suit your needs–whether it is for weight capacity, reinventing of the orientation of the shelf and compatibility with the kind of walls that you already have in the garage. It is common sense that it will be easier and financially logical to get a rack that is already compatible with the build of your garage.
The Fleximounts WRC24B Corner 2-Pack 2' x 4' Wall Shelving is one such reliable top storage solution. You can save a great amount of space in the garage by using the corner walls to install the wall shelf. Moreover, it offers flexible installation as you can use the WRC24B either as a corner shelf or a two-pack wall shelf. It is also compatible and suited for either wood studs and concrete walls.
It is made of powder-coated steel, which is responsible for its heavy-duty and sturdy performance. Each shelf can carry a maximum weight of 220 lbs without it being wobbly, so you are assured of the safety of the items stored on it and you do not need to worry about falling objects cluttering your garage. Additionally, its one-piece grid design for easier assembly makes it more stable compared to others with multi-piece assembly available in the market.
Assembling and installing this wall shelf will be a breeze as it is designed for easy one-person installation. In the package, all the hardware that you need is already included, as well as the installation template that helps with the mounting of holes, and the bubble level that helps get perfect horizontal location.
Moreover, the Fleximounts WRC24B Wall Shelving storage space offers additional storage options. The storage can easily be expanded with the Fleximounts GRH1/GRH1B hooks or GRH2/GRH2B hooks. You can use the hooks to store bikes, tools, cleaning materials and more.
Improper Storage of Combustible Liquids and Other Hazardous Materials
Aside from the usual garage storage items like seasonal decorations, sports equipment, lawn tools, and car maintenance tools, materials that are considered hazardous are also stored in the garage. While it is not recommended for you to do that, due to limitation of storage spaces in your property, the garage is the most viable area for you to store these materials. Now that it is inevitable, you must securely keep these items in your garage. Improper storage of these materials can cause fires, and health risks.
A good measure to follow is to store combustible liquids in durable containers that are color coded, clearly marked, and tightly closed. Place them in areas in the garage that are well-ventilated and far from heat sources like direct sunlight, machines and appliances. Make sure to dispose of them properly when you do not need them anymore.