A

re you on a school break and need extra money to go on trips? Are you currently waiting to get hired but need money to pay your bills? Are you on a gap year and need money to get by? Do you need money because you want to buy a new gadget? Or you want money to study again or travel the world?
In this day and age, you can earn money from different industries if you are persistent, resourceful, determined and disciplined. Even with little capital, you can start a small business in your backyard or garage that can make you money. It might not make you rich but can be enough for you to get by at the moment. It can also help you save up while you wait for your main source of income to arrive.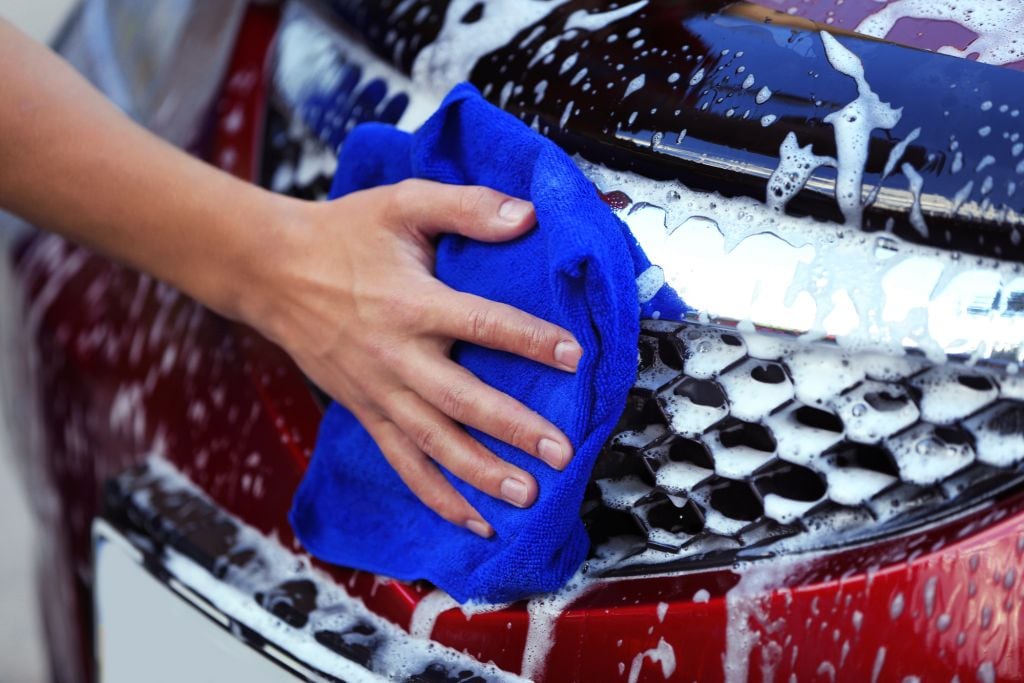 We've listed down business ideas you can do in your garage while you're waiting.
1.Car wash
You just need your hose, dishwashing liquid, and a towel to give cars that sparkly new look. With how busy people are these days, they hardly have any time left to clean their cars. They usually just leave it with dust and hope that the wind can sweep it off. This of course doesn't really happen because the more you are on the road, the dustier your car becomes. If you leave it in your garage, it still becomes dusty for not being used.
Since people don't have the time to clean their cars, you can offer it to them. Just open up your garage door and have signage outside of your home indicating that you offer car wash services.
2. Bike Store
Why not go sell bikes or offer bike repairs in your garage? Bikes are now being more used by people who wish to lessen their carbon footprint, avoid traffic, and want to exercise and need a breath of fresh air. Tap into this demand and start selling bikes before everyone in your neighborhood already has them.
3. Grill Bar
You can just bring out your dad's griller and start grilling meat, vegetables, and seafood. People love a good grill but never have the patience to wait for their food to cook. They can order in your stall or message you in your socials so that they'll just come back when the food are all nice and grilled. It won't need a lot of ingredients from your end, just raw meat, fresh vegetables and seafood. You also need soy sauce, vinegar, ketchup and whatnot as a sauce for your grilled food.
4. Vintage Store
Why not start first by selling stuff that you don't use anymore? Then you can introduce the concept of swapping in your neighborhood. Make sure they swap an item for the new stuff they picked up. You can sell the item they drop off at your store. In that way, it's a community store where a lot of people can grab new finds and cheap buys.
5. Bookshop
If you are a bookworm, you'd probably love to sell books and spread the love for reading. You can open a community library in your garage and also sell books at the same time. You might also want to set up tables in your garden or backyard where they can have coffee (paid, of course!) while reading books.
6. Laundromat
You might need to make a bit of investment but it'll be worth it if your village or neighborhood doesn't have a laundromat just yet. The machines will be costly but can serve you for years. This is also a low-maintenance business that you don't always have to check.
7. Woodworks / Metal works
You might like making crafts such as woodworks or metalworks. You can earn a lot of money from this skill if you show people how good your craftsmanship is. You can even personalize their orders by inscribing their names in the wood or metal.
8. Junk shop
You can buy and sell junk. People don't realize that there is money in garbage. For these nonbelievers, you'll just be surprised when that person's income is taking off. Go ahead and sell metals, paper scraps, and other bits of junk in your garage. It can help you pay off your small debts and/or fund short trips.
For all of these business ideas (or even just one) to come to life, you must install smart storage solutions from FlexiMounts to maximize the storage capacity of your garage.
For items that you will be using on a regular basis, store them in a wall shelf where they can easily be reached by hand. This wall-mounted storage solution from FlexiMounts comes with all the necessary hardware which makes it easier to install in a concrete wall or wall studs. It's 2x6 in size and could carry 400 pounds in total. It's made up of top of the line, powder-coated steel that has undergone quality tests. Its buckle design comes with velcros, a feature that prevents it from falling. Homeowners may play around with installment because of the product's flexible layout with various combinations and different stud spacing. This unit comes in either black or white. It is a certified classic FlexiMounts' product.
If you want ample vertical support and longer ceiling brackets, then this classic ceiling-mounted rack is for you. It will prevent the shelf from falling from the ceiling because it is secured on the wall. Its weight capacity is 400 to 600 pounds and the height can be adjusted from 22 to 40 inches. It is made of cold-roll steel that is guaranteed to be of high quality after undergoing rigid tests. This is also a waterproof product that could avoid getting your products damaged from water. It could store seasonal items such as athletic gear you only use for winter or for summer. This comes with an integrated grid design that makes it stand out from others available in the market. This comes in black and white and you may choose from different storage spaces: 4' x 8', 4' x 6', 3' x 8', 3' x 6', and 2' x 8'.
This can be easily installed by following the step-by-step manual and installation template that comes with the product.