A

pril Fools' may be the perfect excuse to be extra silly and over the top when it comes to pranks and jokes. And if you are a gullible person, you could easily be the casualty of practical jokes on this day as pranksters would love a reaction from the likes of you.
But how did April Fools' start exactly? There seems to be a mystery shrouding the origins of this yearly tradition. However, some historians speculate that April Fools' started when France switched to the Gregorian Calendar from the Julian calendar. In the latter, the new year began with the spring equinox that came around April 1.
So, those people who still celebrated the new year during the last week of March through April 1 became the "April fools." They were slow to get the news and failed to recognize the new start of the year, which is on January 1. The April Fools' pranks started by having paper fish placed on their backs and called names like the "April fish," which means young, easily caught fish. In other words, a gullible person.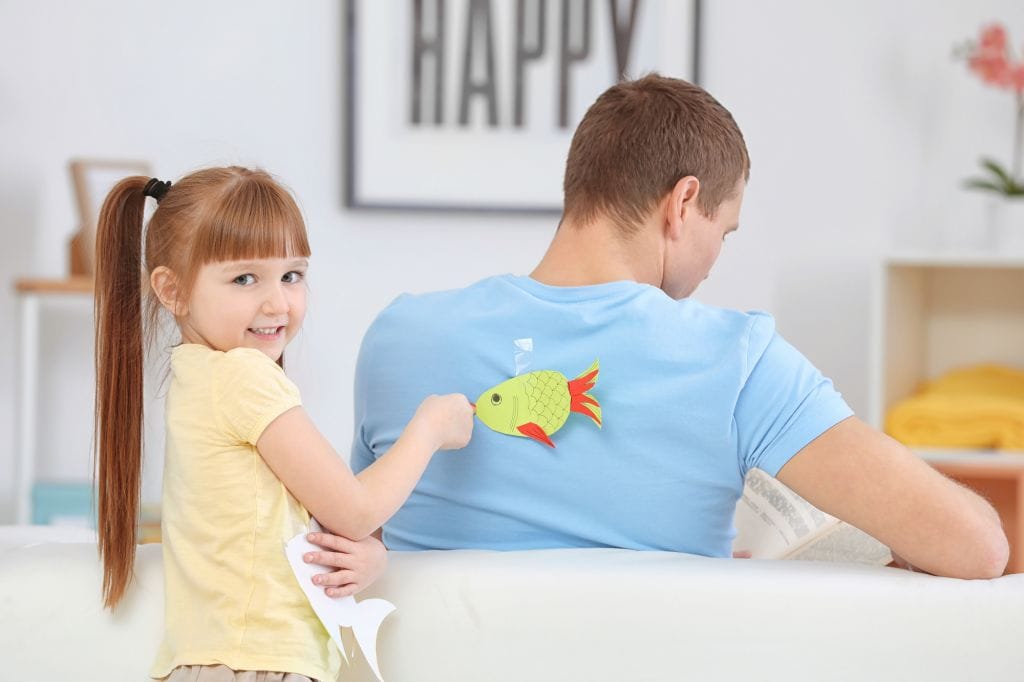 In the modern day era, even newspapers, tv stations, radio, and websites join in creating elaborate hoaxes on April 1, which have fooled a lot of their audiences no matter how outrageous and fictional the claims were. One such example, people have believed that Swiss farmers were harvesting noodles from trees.
While we cannot pull off the grand scheme of things, there are a number of crafts that can prank a couple of people within our circle. And we do not mean switching out sugar and salt or putting soy sauce or fish sauce in their cafe Americano drinks. Read more below to see what kind of pranks you can pull off this year.
Fart noise gets everyone all the time
Kids would surely love this. It is a kind of prank that never fails. For some weird reason, fart noises always elicit laughter from everyone, especially young boys. There are actually ready-made toys that can produce the fart sounds but isn't it more fun to create them with your own hands? And it is so easy to do, we promise.
What you need:
Wire (a hanger will do)

Washer

Two rubber bands

Pliers
How to:
Form a "U" shape with your wire. Be careful with the sharp edges of the wire.

Bend the ends down using pliers to create a stop for the rubber bands.

Insert the two rubber bands in the hole of the washer.

Put the U-shaped wire through the rubber bands.

Wind up the washer up to much gusto.

Then place it under a pillow or cushion.

Now sit and wait for the reaction of your first victim.
Your kids can't say no to a sweet treat, right?
Who says that April Fools' are only for kids, clearly did not have an enjoyable childhood. Kidding aside, parents alike can join in the fun of doing pranks on their kids. And these pranks will revolve around their most precious treat–sweet candies. But, who says we are giving them what they want that could merit a trip to the dentist? Na-ah, as kids are so easy to dupe, these pranks are best to be given after dinner when their plates are still half full with the veggies they set aside. So, who is the boss now?
How to make the broccoli lollipops:
Boil the broccoli for a good five minutes.

Pierce the bottom with a lollipop stick.

Cut about a 6-inch square of wax paper and tissue paper.

Put the wax paper on top of the tissue paper, then wrap them around the broccoli.

Twist the papers around the stick at the bottom of the broccoli.

To secure, use a small piece of clear tape.
How to make a broccoli chocolate bunny:
Prepare chocolate chips. You can also use cocoa candy melts, whichever is available.

Melt half the bag of the chocolate chips or cocoa candy melts in the microwave.

Spoon some in the bunny mold.

Use a paintbrush to cover the cavity in the chocolate.

Remove any excess chocolate along the top of the mold by scraping.

Freeze the chocolate for five minutes, then pop the bunny out of the mold.

If upon inspection you still see missing areas of chocolate or the chocolate cover is too thin, brush some more chocolate and let it set.

Boil the broccoli for around five minutes. Drain the water and cut it into small pieces.

Fill the chocolate bunny with broccoli. Then brush the edges with the melted chocolate until it holds together.
Keep these pranks as a surprise by working in an area far from your kids. And that could be your garage space. Do not blow your cover by working stealthily. And you also need a sturdy workbench when preparing these pranks.
The price is $398.99.
Utilizing a sturdy workbench not only makes your job easier but it also offers to maintain an organized workstation. We could not stress enough the importance of having a neat workspace. It aids in the faster completion of projects, and most of all, it secures your safety, especially when working with tools that can cause injuries when mishandled.
One such reliable workbench that you can maximize when working is the Fleximounts WB102 Manual Height Adjustable Workbench.
Height-adjustable workbenches are heaven-sent. There are tons of work and activities that rely on a stable worktop. If you add flexible height to the features, this product is a winner. The user can manually adjust the level of the frame to match the desired size. So, whether you like working either standing or sitting, you can count on this workbench.
The Fleximounts WB102 Manual Height Adjustable Workbench lets the user confidently handle any sitting or standing work with maximum efficiency. It enables you to elevate your workstation to its ideal height, with a height adjustment range of 29.5 inches to 44.1 inches. The extra-large crank handle offers smoother operation than standard cranks, so you can easily lift the desk, even with heavy loads, such as items like the computer set, toolboxes, car cleaning machine, paints, and many more. And best of all, you would never need tools to adjust the height of the table legs as is necessary for other workbenches without a crank handle.
The WB102 has a solid construction, is made of a 1.5 mm cold-roll steel frame, and holds up to 500 lbs. Its worktop table uses solid rubberwood as a surface and has desktop dimensions of 47.2 inches x 23.6 inches x 1 inch, which offers plenty of space to work on.
You can also use it as a garage workbench, home office desktop, or even sewing and crafting table.