W

e're counting the days till winter starts and the ski trips begin.
It would be time again to take out the ski gear and head to the mountains for some snow action. There are many who have never tried skiing in their lives. Maybe they came from a tropical country or a sunny state. Maybe the gear is expensive for them. Maybe they work during the holidays. Maybe they're too afraid to try. Maybe they have other Christmas traditions and never found the time for skiing.
But if you've always been wondering what it is like to slide and skid through snow, then we've got some tips for beginners and first-timers to have a fun ski trip. You didn't travel half of the U.S. or head to Canada to just chicken out at the moment. This is your time to finally try the sport out and understand why so many are hooked to it.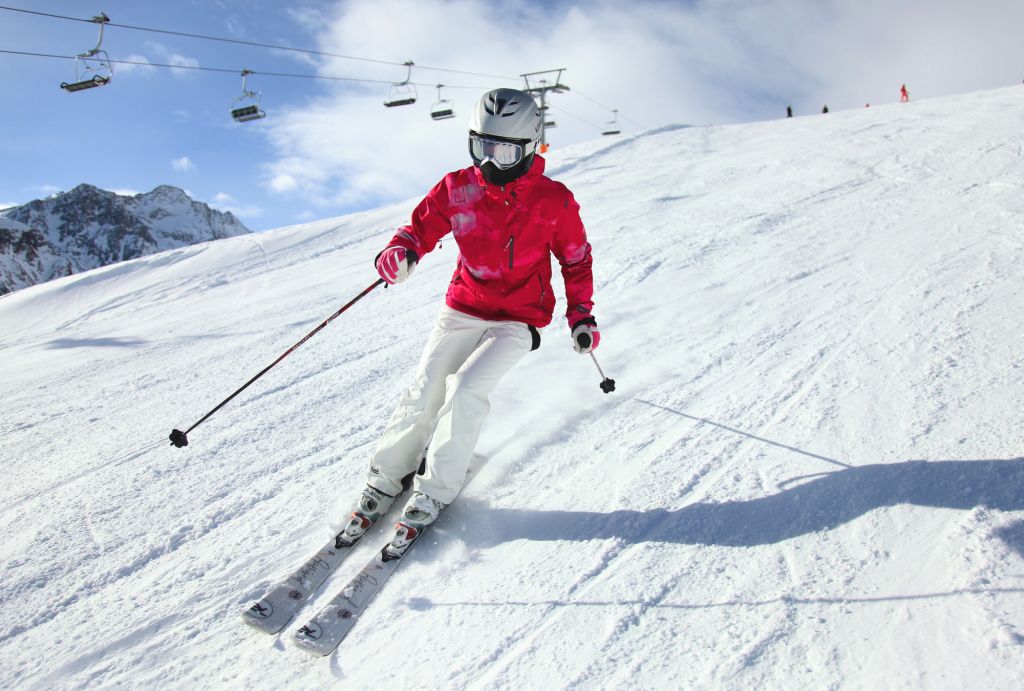 Let us clear this out first. For first-timers, skiing is scary. Your legs would most probably shake; you won't fall gracefully in a different direction; you'd be swerving from left to right as you try to balance yourself. You'd probably go through all this and still be a noob—it's just it. There's no secret formula to being good at it; you just have to do it all the time.
So if you want to be flying down the slopes impressing yourself and your travel buddies, read these tips carefully:
1. Bring warm and waterproof clothing.
Before even getting down with your skis, it's very important to use thick and waterproof pants and coats. Under the coat, you should also wear thermal base layers and wool socks. Warm clothing will keep the water and snow out of you while the thermal's role is to keep you warm. Urban Outdoors recommend good quality outdoor wear from Columbia, Burton, or Helly Hansen. Investing in quality ones is always a good idea because it will give you warmth and comfort so that you can focus on the activity itself. Remember to watch out for a waterproof and insulated ski set with many pockets.
Avid skiing enthusiasts also recommend Merino wool as a thermal layer because it is sweat-wicking.
2. Don't forget to wear goggles and a helmet.
For your safety, goggles and a helmet is a requirement when skiing. Beware of incredibly snowy days and harsh sun. But don't fret because the ski goggles they would be providing are also UV-resistant to protect your eyes. To make sure you have a helmet on the day, call in advance to ask your ski resort if they have any available. If they do, then no need to bring one. If they don't have one, scour for a helmet either for purchase or borrowing.
3. Choose a ski resort that accommodates your ski level.
Not all ski resorts have options for beginners. If you want to challenge yourself, then by all means hire an instructor and go to a more challenging mountain to ski. If you want to take things slowly, don't visit those that are not advised for beginners. You have to be patient so that you can enjoy the whole process.
Truth be told, you might not get a comprehensive ski first session at a beginner-friendly ski report. But still, you'll be in a good learning environment with a warm and nice welcome from the community. Your resort, according to Urban Outdoors, must at least have the following: (a) ski lessons, group or private; (b) gear rentals; (c) bunny hills and beginner-friendly "green trails."
Do your research so that you could pick the best resort to have your first skiing experience.
4. Rent large equipment.
Since you're just starting out, it's better to rent your large equipment. You'd be spending a lot on the equipment itself as well as transporting it from your home to your destination. So get some experience first before you consider buying equipment. Plus you could always rent it at your ski resort. You could even get fitting advice from experts guarding the stores.
Say, you've already mastered it and have gone on multiple ski trips after your first attempt. It's time to finally invest in ski gear and since it's expensive, you would want to prolong the life of your gears. Storage is very important which is why you keep ski equipment on the ceiling of the garage. It would save floor space and no one would bump into your ski gear which only gets touched during the winter season anyway.
Inventory your ski gear and tune it up, either by yourself or ask an expert from your local ski shop to do it. The edges need to be sharpened and waxed. When that's done and over, the next step is to turn the DIN screws of your ski bindings to the lowest point. Strap your two skis together and lay them down on the side. Pack it inside a ski pole bag and put it in an area that won't compromise the shape and give the ski some strain.
You may opt to use the FlexiMounts' classic overhead garage storage rack GR series. It's heavy-duty, made of cold-roll steel, could carry up to 600 pounds, and its height could be adjusted from 22 to 40 inches.
5. Take Lesson one of a beginner course.
Do you want to learn how to ski from an expert? Sign-up for a class. These instructors won't be like your friends or family whose patience might run out. They also don't have any professional background to know what to do in any given situation so it's best to leave yourself in the hands of an expert. They are trained to teach first-timers so don't panic, breathe, and listen. If you are on a budget, you may always opt to have a group session.
We just ran out of space here so we broke down this article into two parts that you have to read as well for more tips on how to ace that first skiing experience.