T

he long wait is over. After weeks of waiting for the biggest sales event of the year, it's finally here. Don't miss this once-in-a-year chance to score deals you won't get at any time of the year.
We've said it before, and we'll say it again. A well-kept garage adds value to your home in the long run. It's a worthy investment to keep your garage clean and organized not only in the future but also at present. Just think about it. You would finally be able to park your car in the garage instead of leaving it in your driveway. You'd be able to open that garage door freely without being embarrassed with how it looks inside. If it's used as an entry point to your home, you would leave a good impression on your guests. You would also be able to maximize the storage capacity of your garage and make sure that the items you leave in there won't be destroyed by pests or dust. Plus, you can make use of your garage as a workshop, a fitness center, or an event spot. With more people spending their time at home, gone are the days that garages are neglected and forgotten.
When you revamp your garage, it doesn't even have to be expensive, fancy, or grand. You could even invest in it smartly by making the most out of sales and deals. In this regard, FlexiMounts offers its lowest prices throughout the year every Black Friday up to Cyber Monday which for 2021 falls from November 26 to November 29. Add to that Thanksgiving Day which is on November 25. You could literally enjoy up to a 50% discount on FlexiMounts' overhead storage solutions, wall shelves, and bike racks. So what are you waiting for? As of writing, there are just 3 days, five hours, seven minutes, and 36 seconds left on the clock.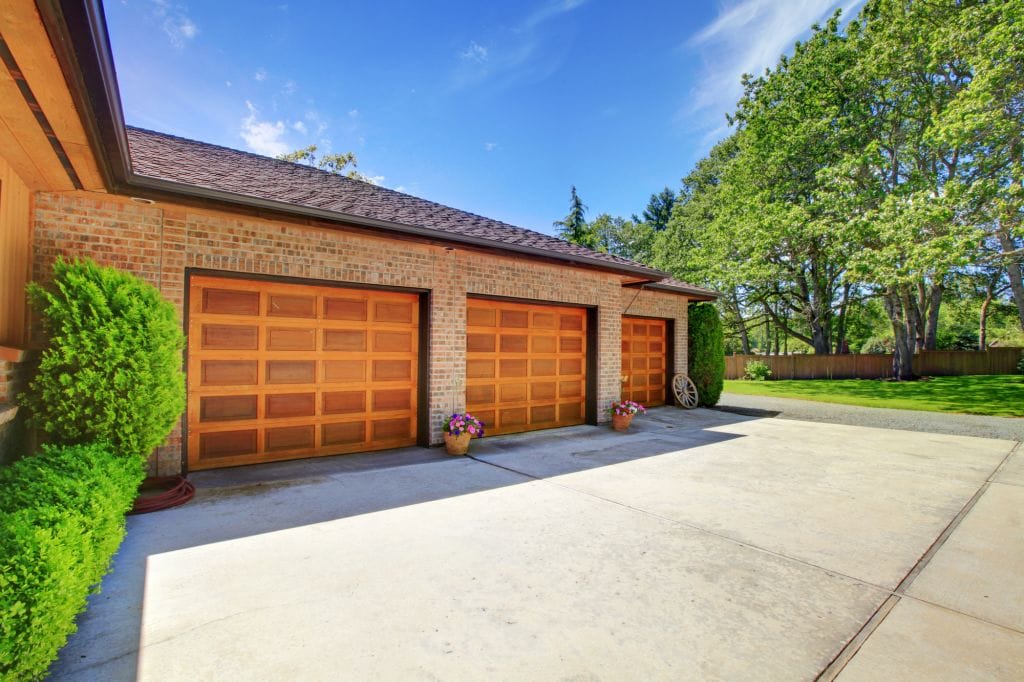 Here are some of the items that you may get at a discount right now.
CLASSIC 4′ X 8′ OVERHEAD GARAGE STORAGE RACK GR48
Sale Price: $195.49
Original Price: $229.99
Code: BFCM15
This overhead garage storage rack could solve your problem of where to store your seasonal items such as athletic gear and holiday decorations. It will make use of your ceiling space and take away items off the floor. It's 4'x8' in size and its height can be adjusted from 22 to 40 inches. It is made of cold-roll steel that has a weight capacity of 600 pounds. People often have trouble with the installment but this is easy to install by following the step-by-step instruction and installation template that would come with the package. What's even better is that this product is waterproof and could avoid damaging your seasonal items with water. Its integrated grid design sets it apart from other ceiling-mounted shelves in the market.
CLASSIC 2-PACK 2′ X 6′ WALL SHELVING WR26
Sale Price: $161.49
Original Price: $161.49
Code: BFCM15
This wall-mounted storage solution is a favorite of FlexiMounts customers. It's 2'X6' in size with two shelves on top of each other. Made of powder-coated steel, it could carry up to 400 pounds in total. The package comes with all the hardware needed and could easily be installed by one person. It's suitable to be mounted on wood studs or a concrete wall. The installation template would help the user know where the holes should be drilled and the bubble level will help ensure the perfect horizontal location. It's guaranteed sturdy and stable with its buckle design complete with velcros that prevent brackets from falling or bending. High-quality thick screws are also provided that prevent accidents from happening. This product also allows multiple combinations as users could change the spacing based on what suits them the best.
FLEXIBLE BIKE HITCH RACK FOLDABLE BHR4
Sale Price: $103.99
Original Price: $207.99
Code: BFCM50
If your family loves to bike, this is the perfect accessory for your garage to rack your bikes in style. It's made of cold-roll steel and has a weight capacity of 165 pounds. Its arms can be folded when not in use and don't worry, they won't get in the way even if you install them in your vehicle. It has adjustable and flexible straps that could hold up to four bikes of different frame sizes. Its tiltable mainmast can lift bikes easily, swinging them up, down, forward, and backward. These movements make it easier to lift the bikes. Then, the rack can just return to its original position, thanks to the anti-wobble knob. Its maximum weight capacity is 165 pounds and its steel structure is durable, of high quality, and protected with a powder paint finish. With this accessory, you wouldn't have to worry if your rack is firmly secured in its position.
Aside from Black Friday Special Deals, you may also get these three items at 15% off when you use the code SALE15:
DURABLE WORKBENCH WITH BUILT-IN DRAWER WB201
Designed with high-quality craftsmanship, this durable workbench can hold up to 3000 pounds. It is made of cold-roll steel while its thick solid surface is made of 100% rubberwood. Its solid surface is 1" thick wood sealed with a varnish that protects against chips and scratches. It comes with a built-in, pull-out drawer that serves as an integrated storage space for utility tools and supplies. Its adjustable leveling feet will ensure the stability of the bench in areas with uneven floors.
CUSTOMIZABLE WORKBENCH SHELVING FRAME WB107
This workbench is made of heavy-duty steel and has a weight capacity of 1000 pounds. It has a maximum dimension of 96″ in length, 48″ in width, and adjustable in height. It uses top-quality stainless steel screws; lumber color and finish can be customized, and storage capacity can be expanded.
HANGER WALL MOUNTED BIKE RACK BR1
This is another of FlexiMounts' bike storage solutions that are easy and fast to assemble. It boasts of a weight capacity of up to 300 pounds, supporting up to six bikes. The material is made of cold-roll steel and has J-shaped hooks that could secure bicycles in the proper position. Its hooks can be repositioned and be based on the spacing that you prefer. Store your bikes in a vertical position to free up space and optimize your garage.