W

hat's the point of living if you're not having fun?
Make the most out of your days by actually doing things as opposed to living in a fantasy in your head about how you want your day to go. Or binge-watching on Netflix a new series you are excited about.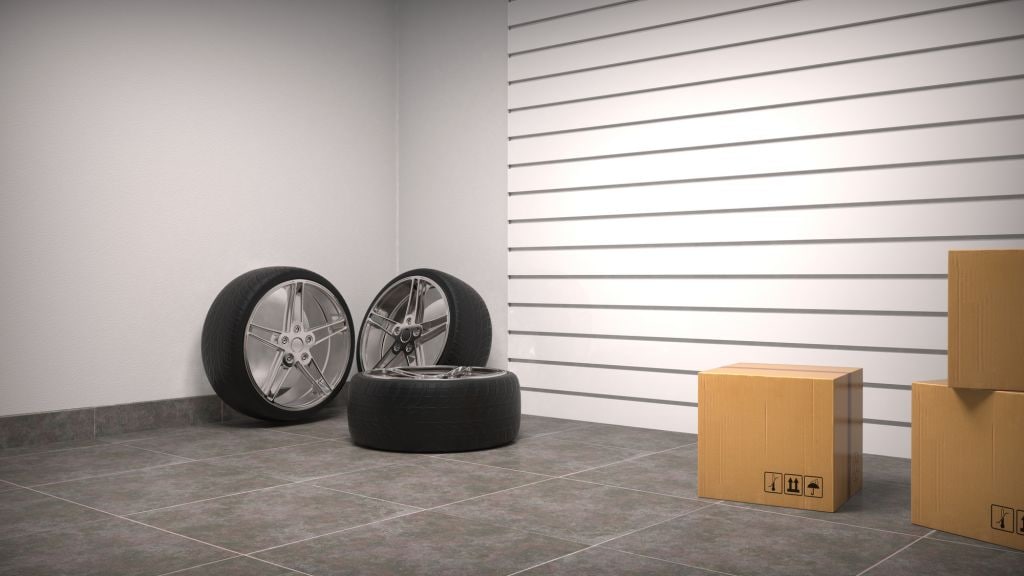 It's okay to do nothing and be comfortable doing nothing every once in a while. But after pausing, you have to start moving again. It's for yourself, the people around you, and for you to not have any regrets when you look back at your life thirty years from now.
If you've been finding it difficult to restart, we highly recommend starting with decluttering. You want to get rid of your lows in the past and everything that signifies this must be removed from your possession. Start with your garage so that it can serve as a storage space of sorts. Installing overhead storage racks or wall shelves is the way to go when it comes to organizing your garage. Check these out from FlexiMounts:
If we haven't reiterated enough, for items that you need to be accessible on a regular basis, it's best to store them on a wall shelf where it can easily be reached by hand. This wall-mounted storage solution from FlexiMounts comes with all the necessary hardware which makes it easier to install in a concrete wall or wall studs. It's 2x6 in size and could carry 400 pounds in total. It's made up of top-of-the-line, powder-coated steel that has undergone quality tests. Its buckle design comes with velcros, a feature that prevents it from falling. Homeowners may play around with installment because of the product's flexible layout with various combinations and different stud spacing. This unit comes in either black or white. It is a certified classic FlexiMounts' product.
WS SERIES ADJUSTABLE 3-TIER WALL SHELVING
If your garage isn't wide or you want multiple shelves, FlexiMounts also has wall storage options that feature up to three levels of shelves. The company boasts a patent design in the structure where you don't need any tools to adjust the product. The weight capacity of this wall shelf is 300 to 450 pounds in total. You may adjust the height of each level according to your actual needs. It comes in two sizes that you can choose from: 1'x3' and 1'x4.' It is made of powder-coated steel that is guaranteed to be of high quality. Like the other products, even though this is on three shelves, it can also be easily installed by one person. It is also compatible with use in wood studs or concrete walls.
For ample vertical support and longer ceiling brackets, this product is for you. It will prevent the shelf from falling from the ceiling because it is secured to the wall. Its weight capacity is 400 to 600 pounds and the height can be adjusted from 22 to 40 inches. It is made of cold-roll steel that is guaranteed to be of high quality after undergoing rigid tests. This is also a waterproof product that could avoid getting your products damaged from water. It could store seasonal items such as athletic gear you only use for winter or for summer. This comes with an integrated grid design that makes it stand out from others available in the market. This comes in black and white and you may choose from different storage spaces: 4' x 8', 4' x 6', 3' x 8', 3' x 6', and 2' x 8'.
If one of your worries is installation, don't worry because this can be easily installed by following the step-by-step manual and installation template that comes with the product.
This overhead storage rack has a weight capacity of 800 pounds. It is 4'x8' in size and its height can be adjusted from 22 to 40 inches, meaning it provides up to 150 cu. ft of storage. Made of cold-roll steel like the other products, it is also waterproof and has that signature FlexiMounts integrated grid design. It can also be easily installed, coming with the trusty step-by-step instruction and installation template. Everything will arrive in one box on your doorstep. You won't be afraid if it will fall from the ceiling because it comes with high-quality screws and all the hardware of this product has gone through strict quality tests. Note that this is compatible with joist spacing of less than or equal to 24".
After decluttering the garage, you can always pick up a new hobby to fill your days. This will train your mind to focus and learn new skills that will make life worth living. You might want to try having workbenches in your garage where you can do arts and crafts, lots of writing, woodwork, or metal works. Here's a workbench from FlexiMounts:
FlexiMounts has this workbench offer that is height adjustable and all-purpose. The workbench's maximum load capacity is 500 pounds and could carry anything that you can use for a chosen hobby or a project to make something for the house. It's spacious with 47.2" x 23.6" x 1" dimensions, just about right to make a table. The height can be adjusted from 29.5" to 44.1". With a wide range, this multipurpose desk lets anyone sit or stand comfortably yet efficiently in order to finish a task or a project. It makes use of a crank handle to manually adjust the height, the crank being extra-large to offer a smooth operation compared to standard cranks. This allows for easier lifting of desks, even though the load is heavy and full. You won't need extra tools or an electrical outlet just to be able to adjust the height of the table.
The material is made of a solid rubberwood surface and a steel frame that is one inch thick. The steel frame makes sure it is sturdy, even at its highest point. Moreover, this product also has adjustable feet.