K

nowledge is power.
While we nourish our minds from experiences we go through in life, there is also wisdom gained from reading books. So many inherited their habit of reading from their parents. When they see shelves of books at home, they pick up whatever they can read and start falling in love with the stories and narratives they lay their eyes on. For some, reading books offers an escape. Unlike social media apps that lead you to different links and keep you in an endless doom of scrolling, you only get to focus on one page at a time when reading. Your mind is fixated on the knowledge that you are learning from that one page, which nourishes your mind as well as gives it a break from all the noise that is happening around you. For some, reading is a hobby. They enjoy taking themselves into a different world and imagining scenarios in their head while reading. They like that their minds are being stimulated and that they learn more about life that they don't know for themselves at present.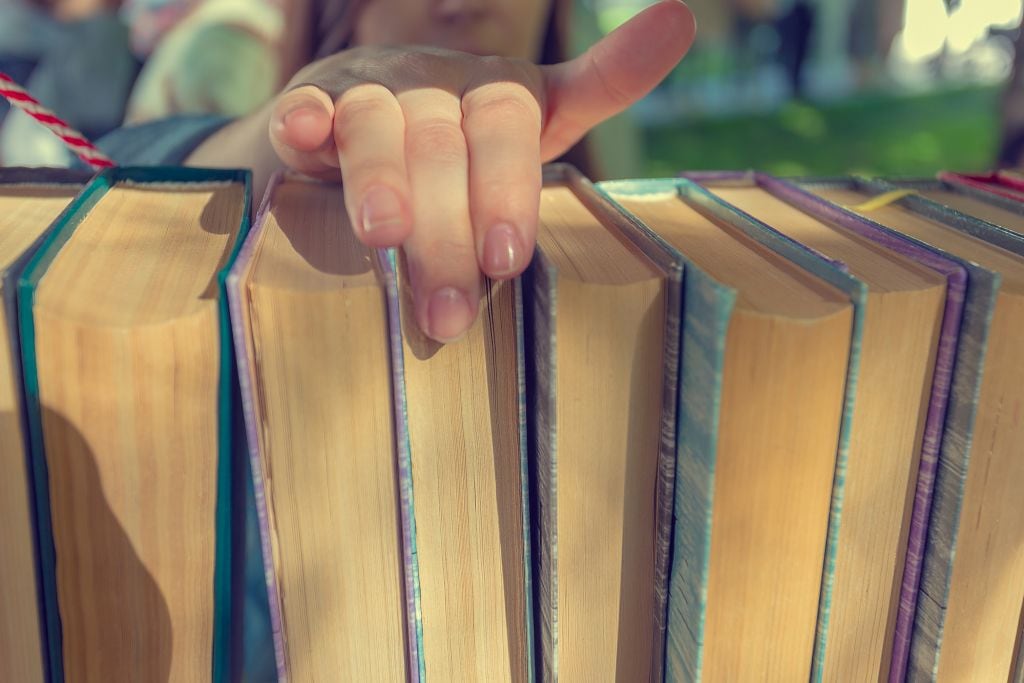 Bookworms love books so much that they share the love of books with others. They let people borrow the books that they have read. They talk about the stories to their friends or even start a book circle where they get to discuss a particular book, one at a time. Even when some eventually sell their books, they consider it as passing the knowledge or a beautiful work of fiction to others. Most display their favorite books at home. But when there is no more space left, where can you even store your books without letting their rut? If you've acquired a massive trove of books and are not willing to give them away, how do you give purpose to the words these books have that no one might get to read again? While you don't have the sole copies of different titles in the world, you have an access to knowledge that you are in a privileged position to share. This is why we propose to open a library at home.
Since you might not be willing to let complete strangers into your house on a daily basis, one idea that has been used by many starting their own public libraries at home is using the garage. It's accessible to anyone once you roll up the doors. They wouldn't have to enter your home to get to the library. The garage has a big free space of storage where your books can be stored and organized.
If you don't have a clue on how to start, there are many Pinterest boards available for those wanting to transform their garages into a library. Imagine how many kids, teenagers, and adults you would influence to love books as well! You should have a smart cataloging system so that you don't lose any books. You can also be open for book swapping so that you yourself get new books to read.
Of course, if your house is small, your garage is most likely also the storage space for some of your belongings. Make sure the garage doesn't lose that function when you open up a library in a corner of it. Install smart storage solutions such as overhead storage racks and wall shelves that can maximize the space of your garage. Here are some items from FlexiMounts that you can choose from:
Price: $79- $369.98
You'd want to get a wall shelf with a big weight capacity because things stored in the garage are usually big and heavy which requires heavy-duty storage equipment. This product has a weight capacity of 200 to 400 pounds in total. It is of high-grade powder-coated steel that guarantees stability and security of anything you store inside of it.
When this arrives at the house, all hardware would be included in the package including a manual to guide you in installing this storage option. The design is the signature of FlexiMounts: a buckle design that comes with velcros to avoid anything from falling. It has undergone strict quality tests so you can be assured that it's made of top durable material. Buy this if you have wood studs and a concrete wall.
FlexiMounts also provide this with thicker screws, compared to other furniture stores that only use thinner screws. When checking out, don't forget to use the code, 7DD15, for the discount to apply to your order.
This product offers vertical support and longer ceiling brackets. It will prevent the shelf from falling from the ceiling because it is secured to the wall. Its weight capacity is 400 to 600 pounds and the height can be adjusted from 22 to 40 inches. It is made of cold-roll steel that is guaranteed to be of their belongings damaged from water. It could store seasonal items such as athletic gear they will only use for winter or for summer. This comes with an integrated grid design, a standout design from those available in the market. This comes in black and white and has different storage spaces: 4' x 8', 4' x 6', 3' x 8', 3' x 6', and 2' x 8'.
WRC24B CORNER 2-PACK 2′ X 4′ WALL SHELVING
Do not worry if your garage has limited space. FlexiMounts offers this wall shelving product that makes use of corner space that can guarantee to optimize all vacant spaces in your garage. It can be used as a corner shelf or a 2-pack shelf. Like the other wall shelves and overhead storage racks from FlexiMounts, this item also features an integrated grid design. It's easy to install by one person because the package comes with all the necessary hardware. An installation template will also help locate where to mount the holes. You may install it in wood studs or a concrete wall. For additional storage, this is compatible with FlexiMounts GRH2/GRH2B and hooks GRH1/GRH1B.
We wish you luck in opening your public home library!