I

t's your first time living in your own house and you're still not sure where things should go. Well, you have already finished designing the living area, kitchen, and bedrooms. Now you don't know what to do with the garage. Of course, it's where your car will be parked but your house doesn't have a basement and there is so much space in your garage that you want to maximize. You're aware though that not everything could be kept in the garage so what should you really store in it?
You're on the right track to think of using your garage as a storage space. And yes, it's true that not everything is fit to be stored in your garage. Since this is your first time living in your own house, we listed down what you could store and what items you should set aside for another area in your house.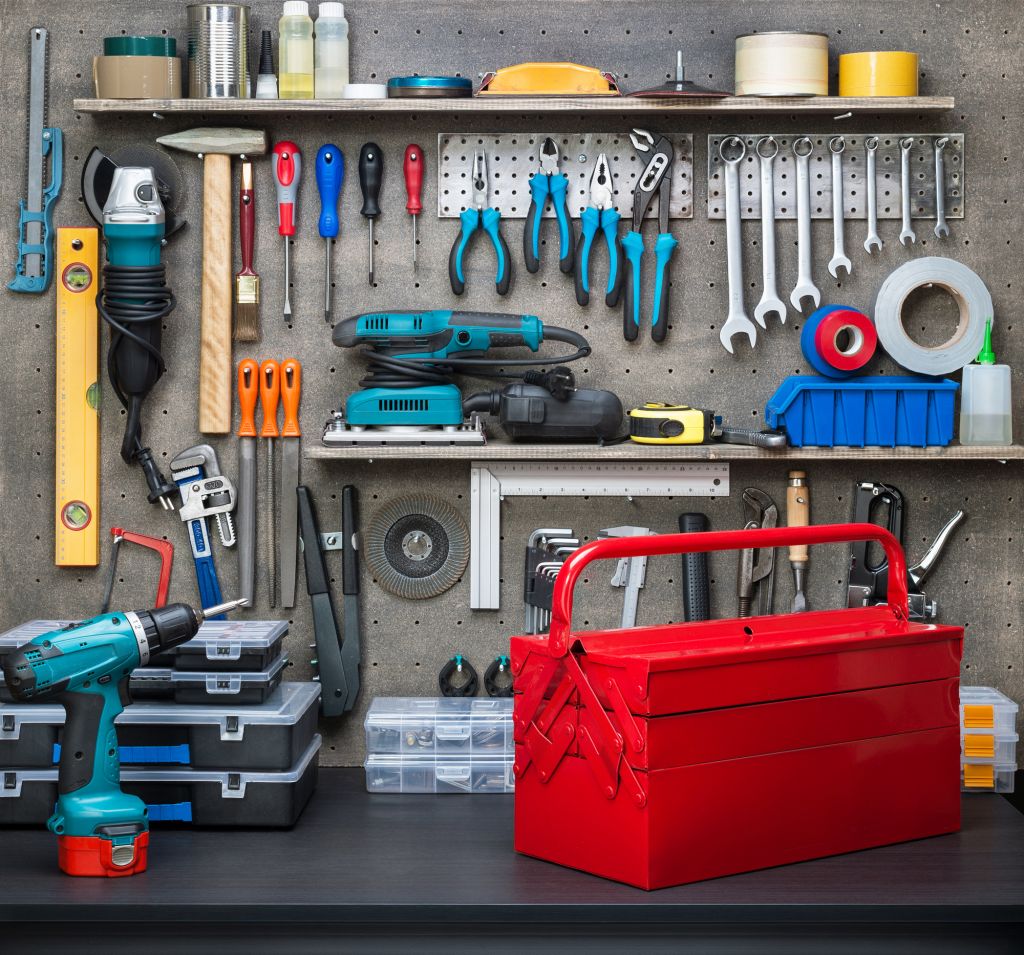 Items Fit for Garage Storage
It's simple. Items that you could store in the garage are those that are generally for outdoor use. Here is the list:
Supplies for your car
First off, you would want to be able to use your garage as a storage for your car instead of parking it elsewhere. Logically, the items that you need for car maintenance should be kept in your garage. These include wiper fluid and tire inflators. Items that you need a car for transport are also best stored in the garage. To name a few, a roof rack or camping gear would find a great home in the garage.
Since these are bulky items, a suggested way to store them is by hanging them on the wall or ceiling.
FlexiMounts has the following storage options:
CLASSIC 2-PACK WALL SHELVING WR SERIES
This wall mount shelving solution has a weight capacity of around 200 to 400 pounds. It's made of powder-coated steel that is guaranteed to be of top material, having gone through strict tests. It has a buckle design that prevents falling and can be mounted on studs or a concrete wall. Three storage spaces are available for this wall shelf: 2' x 4', 1 x 6, and 1' X 4.' It comes in black or white.
CLASSIC 4′ X 8′ OVERHEAD GARAGE STORAGE RACK (WITH HOOKS) GR48-H
It's mounted on the ceiling, sized 4" x 8," height adjustable from 22 to 40 inches and it's also made of cold-roll steel. It boasts of high-quality construction that can safely carry a weight totaling to 600 pounds. It's waterproof and is perfect as well for storing seasonal objects. It comes with two accessories: 4 pieces of flat hooks (GRH1) and two pieces of utility hooks (GRH3). The integrated grid design just made it, even more, easier to install by oneself. It also keeps the integrated wire grid and frames welded together that resulting in a sturdy and stable storage solution.
These storage solutions would help free up floor space for your car to be parked in the garage. For your smaller items, you may have to use the FlexiMounts Customizable Workbench Shelving Frame WB107. This workbench is made of heavy-duty steel and has a weight capacity of 1000 pounds. It has a maximum dimension of 96″ in length, 48″ in width, and adjustable in height. It uses top-quality stainless steel screws; lumber color and finish can be customized, and storage capacity can be expanded. It ensures an organized space and it won't be a hassle for you to locate items in your garage.
Gardening Tools for the Yard
As was already said, the garage is ideal for items you use in the outdoors, including tools and appliances. Your gardening equipment, shovels, hoses, lawnmowers, outdoor extension cords, pots, and a lot more could be stored in the garage. Even the bags of soil, buckets for ice cubes, and bulky outdoor tools are fit to be stored in the garage. Put up a pegboard where you could hang these tools and it will be easy to grab them whenever you need to.
Toys for the Outdoors
Those toys that were made for the outdoors were designed to be able to survive the harsh elements outside. When not in use, it's generally okay to keep them in the garage. The list includes the favorite toys of your children, accessories you use in the family pool, bicycles, and probably furniture that is not currently being used on the patio. To get them off the floor, you may hang lawn chairs on hooks installed on the wall. FlexiMounts has utility, flat, and rail hooks to choose from.
Items You Don't Use that Much
Since you don't have a basement or attic, the garage is also a great option to hide items you don't frequently use. If you're looking for a space to store items you are about to discard or items that you don't know where to put at the moment, the garage can also be its temporary storage area. A good rule of thumb is to put weatherproof, big, and bulky items in the garage while the delicate ones including electronics and documents could be better stored in an attic or basement.
Items Not Ideal for Garage Storage
If there are items that are ideal for garage storage, there are also objects that shouldn't be left in the garage, or else your family's safety could be put at risk. Dangerous materials that are hazardous and flammable should not be stored in the garage, especially placed beside your car. Propane tanks could leak and cause a fire so you should store them in a well-ventilated area instead. If you're planning on storing gasoline in the garage, you should be careful and not put it beside fire sources and keep it away from your kids and pets.
Other than hazardous materials, you should also not keep items that attract pests in your garage. These include firewood, papers, clothing, and food such as pet food and bird seeds. Lastly, fragile items should also be kept out of the garage because they won't be able to handle extreme temperatures.