T

he Black Friday Sale is the most anticipated holiday sale as you will see the most significant sales throughout the year.
However, during a global pandemic, there pose unique challenges. For one, will you be risking to join in crowding the stores? Second, there seem to be significant shortages in some products as deliveries take longer and are pricier due to some restrictions. And also, people tend to hoard due to the high number of demands, especially those products with huge discounts.
It leads us to overspend and over-hoarding, which can be the biggest enemies this Black Friday. Every year, you may have realized that tons of products you have bought during the Black Friday Sale just lay in the corner or tucked away in the boxes stored in your garage. Do not repeat the same mistake this year. However tempting the promos may be, smarten up.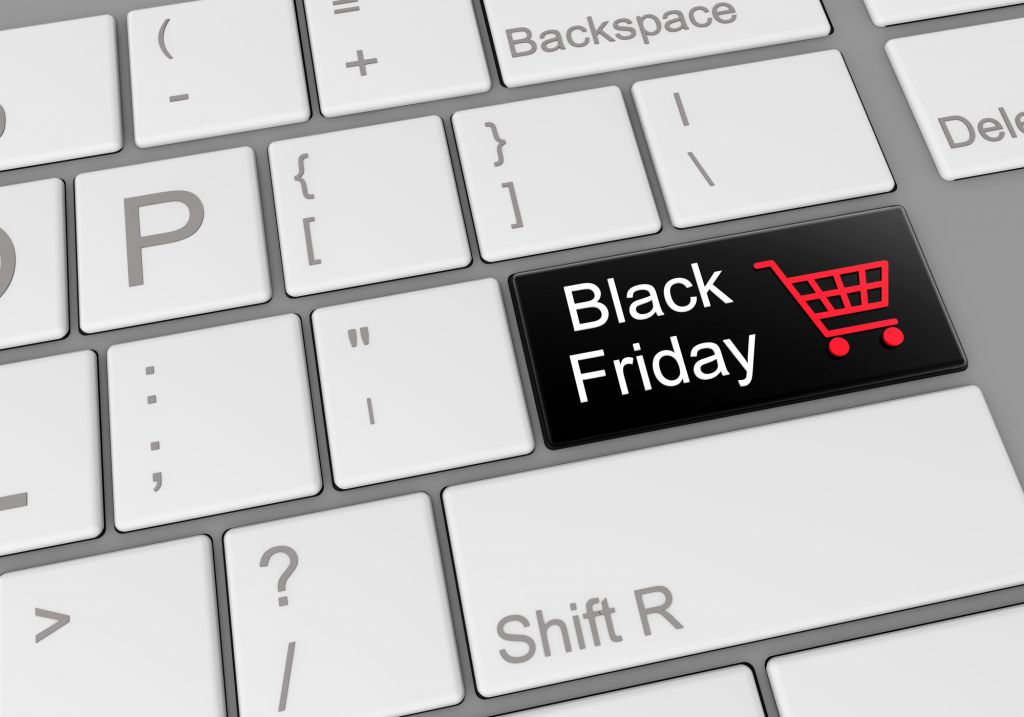 List down your Black Friday wishlist
There are needs (and wants) that you are holding off yourself from buying throughout the year because you just can't afford to spend an extra dime. Then, the Black Friday Sale can help you manage your finances by snagging these products at significant discounts.
But make no mistake as seeing how much discount on each item will make you go overboard. With a clear mind, make a list of all the things that you need to buy. By having a list, you will also see which among them do you really need. There, the list will be trickled down significantly. Then, stick to it—exercise proper restraint.
Create a budget
It may sound simple–and common sense, but big, big sales are too tempting. It is easy to get caught up in the excitement and check out all the added items in your cart. Do not be a victim of overspending way beyond your budget that may balloon your credit card bills.
Set a limit to what you can actually spend and afford. You can already calculate your expenses beforehand as most have advertised the prices of their discounted products long before Black Friday. Be a wise spender by sticking to your budget.
Go online
We are still in the middle of the COVID-19 pandemic, which means that the virus is still very much out there. And you wouldn't want to risk your health by exposing yourself to crowds.
There is a boom in e-commerce. You can access everything you need at your fingertips. With just a few clicks, you can purchase items off your lists. And more often, bigger discounts are given when shopping through websites. Shopping has been made more convenient and hassle-free. Moreover, many online stores also offer free delivery, which helps you save gas money if you shop in stores. Take advantage of it. So, why brave the crowds if you can shop comfortably in your own homes.
Take advantage of the Pre-Black Friday Sale
Avoid the crowds and madness on the day of Black Friday itself. A quick search would lead you to pre-event sales, which also offer great discounts. It can also be an assurance that you will undoubtedly get a unit of your desired item since you have already purchased at least a week prior to the event itself. Plus, you will get to spend the Black Friday stress-free.
FLEXIMOUNTS' PRE-BLACK FRIDAY SALE
More and more brands announce their pre-Black Friday Sale that is hard to miss to get the party started. And one that you should grab fast is Fleximounts' special offers. Fleximounts offers a pre-Black Friday discount on two of its bestsellers–Classic 4' x 8' Overhead Garage Storage Rack GR48 and Classic 2-Pack 2' x 6' Wall Shelving WR26.
CLASSIC 4′ X 8′ OVERHEAD GARAGE STORAGE RACK GR48
The Fleximounts overhead storage rack is an ideal choice to tuck away items that you do not need to use regularly or unused at all, which leaves more space to park your vehicles. The GR48 ensures safe loading of up to 600 lbs, and its heavy-gauge steel construction provides a durable and heavy-duty storage system that assures a safe place to organize your stuff. Moreover, the rack is waterproof to avoid water damage.
The height can be adjusted from 22" to 40". The rack has ample vertical support and more extended ceiling brackets that prevent the shelf from falling, and the whole set is more secure. Welded together are the wire grid design and frame, making the unit sturdier and more stable. Furthermore, all hardware has gone through strict tests, ensuring that the screws provided are only high-quality material.
The ceiling racks fit all ceiling joist spacing of fewer than 24 inches. However, if the joist is greater than 24 inches, it can fit the spacing of 48 inches.
The GR48 is available in three colors: black, white, and hammertone.
Significant savings await you as the wall shelf is now only sold at $234.59 until November 14. Use the code: BFCM15 to slash off 15% from its original price of $275.99.
FLEXIMOUNTS CLASSIC 2-PACK 2′ X 6′ WALL SHELVING WR26
For everyday items, additional storage for you to utilize is a suitable wall shelf. The WR26 wall-mounted shelf carries a weight capacity of 400 lbs in total. Thus, it ensures safe and high loading capacity due to its high-quality construction. The material of the racks' brackets is made of powder-coated steel. And to make it sturdier and more stable, the buckle design with velcros prevents the brackets from falling or bending. Moreover, the high-quality screws provided are thicker than most products available in the market.
The two-pack 2' x 8' shelf has two color options: black or white, and four sizes: 12" x 36", 12" x 48", 12" x 72", or 24" x 72". It offers excellent compatibility as it is suitable for securing either wall studs or solid concrete walls.
Significant savings await you as the wall shelf is now only sold at $195.49 until November 14. Use the code: BFCM15 to slash off 15% from its original price of $229.99.