The tools that you use outdoors can make a mess inside your house. Remember how those gardening tools made a trail of dirt inside? Or that one time when your muddy boots made a scene on the floor? If that's not enough, you also have to clean up after yourself. This translates to more work and effort to keep the house tidy!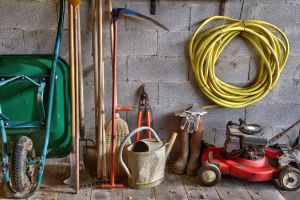 It can be frustrating to mop the floor every time a person comes in with a dirty knapsack or shoes. The solution to this problem is a mudroom. A mudroom is a zone that is between the inside and outside of your house. It's like a pitstop where anyone can wipe their shoes, hang up coats or bags, and leave dirty tools before coming inside. This mudroom is not just a whim for keeping the house clean but it can also serve a deeper purpose. Anyone who came from a grocery run or a walk in the park should stop by the mudroom to leave clothes and footwear that might be exposed to the coronavirus. If you have a wide entryway, you can convert that into a mudroom. But that extra space in your garage will do as well. All you have to do is to install some basic elements so that your mudroom can serve its purpose. Here are some things that you need to make your mudroom come to life:
Install hooks and shelves -- The mudroom must be able to accommodate coats, overalls, shoes, and bags. To keep everything organized, you would need some sturdy coat hooks and some garage shelving. Garage storage is going to be the best ally in your new mudroom. Free-standing shelves and wall shelves are welcome, just as long as they can keep the mudroom organized. Oh, and while you're at it, don't forget to place a bench so you can take off your shoes comfortably.
Add hampers or bins -- Let your kids throw their dirty clothes in a container that you can easily pick up to your wash area. This way, you don't have to deal with scattered laundry in separate rooms.
Mount a utility sink for handwashing -- The Centers for Disease Control and Preventionstrongly recommends doing frequent handwashing. Hand hygiene part of the country's response to the pandemic. If you have extra budget, you can add a sink to your mudroom. If not, you can install an automatic alcohol dispenser to reinforce a safe environment.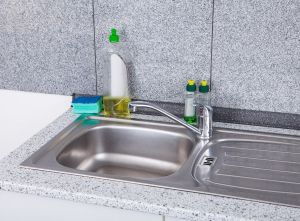 Place an air purifier -- This is optional but it can be an extra step to protect your family if you live in a heavily polluted location. According to a CNET article, air purifiers generally filter particulate out of the air effectively -- especially if they use a HEPA filter.
The story also noted that HEPA filters are usually more effective with particles larger and smaller than that size. Pollen, smoke particulate, and aerosol droplets that can transmit COVID can all be filtered out of the air with such a filter.
Choose the right flooring -- If your garage already has a tile or concrete flooring, that great news. But if you want to go all out, you can also remodel the area for the mudroom and place some floating that won't show dirt easily. You can also add a fiber mat or a coir mat where everyone can scrape their dirty shoes before coming inside.
Note to self: Keep everything tidy Now that you have moved the clutter and dirty things in the mudroom, it is still important to keep it clean and orderly. With a little bit of rearranging, you can make your in-out entrance functional and aesthetically pleasing.