What's a good reason to finally declutter and install smart storage solutions in your garage? You've convinced yourself that pests are already living in it. But then you still didn't pick up anything to start cleaning because you think the items stored in your garage aren't really that important. You've convinced yourself that you need to start decluttering because you need something for a school trip that you think you left in the garage. But yet, you still didn't clean it because you got overwhelmed by the garbage you've accumulated in the garage that you just decided to buy the item instead of cleaning your space. Then, your mom wanted to host a workshop kind of gathering and the garage would have been a perfect spot. No one still cleaned it because you know that there's another room in the house that can be used and is already available instead of taking three days to clean the garage.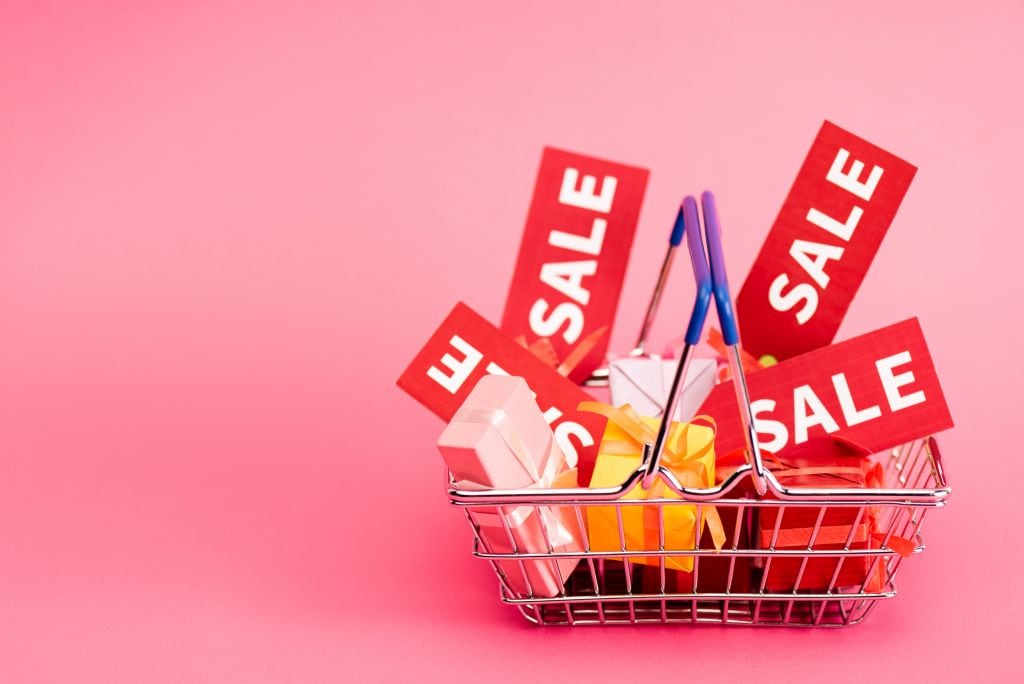 So what's the perfect reason that will finally get you up and going to do some much-needed decluttering for your garage? There shouldn't be any reason left because you'll end up not cleaning it if you look for every possible excuse that would make you not clean the space. One reason that we love to take is when our favorite garage store is on sale. We'll get new storage options for less so why not grab the opportunity to spend less and still be able to upgrade the garage with quality choices. When the items arrive at your doorstep, the garage must already be ready to accommodate the new storage options and have your new upgraded space in full swing. So we're here to tell you that currently, FlexiMounts is on sale. It's celebrating its Happy FlexiMounts Day from May 20 to May 26. You can get up to 10% off from storage options available on the site. Last May 20, the GR48M or the Pro 4' x 8' Overhead Garage Storage Rack was on sale from $239.99 to $191.99. This overhead storage rack has a weight capacity of 800 pounds. It is 4'x8' in size and its height can be adjusted from 22 to 40 inches, meaning it provides up to 150 cu. ft of storage. Made of cold-roll steel like the other products, it is also waterproof and has that signature FlexiMounts integrated grid design. It can also be easily installed, coming with the trusty step-by-step instruction and installation template. Everything will arrive in one box on your doorstep. You won't be afraid if it will fall from the ceiling because it comes with high-quality screws and all the hardware of this product has gone through strict quality tests. Note that this is compatible with joist spacing of less than or equal to 24". Last May 21, the BHR4 or the Flexible and Foldable Bike Hitch Rack was on sale from $129.99 to $84.49. This accessory is made of cold-roll steel and has a weight capacity of 165 pounds. Its arms can be folded when not in use and won't get in the way even if you install them in your vehicle. It has adjustable and flexible straps that could hold up to four bikes of different frame sizes. Its tiltable mainmast can lift bikes easily, swinging them up, down, forward, and backward. These movements make it easier to lift the bikes. Then, the rack can just return to its original position, thanks to the anti-wobble knob. Its maximum weight capacity is 165 pounds and its steel structure is durable, of high quality, and protected with a powder paint finish. With this accessory, there's no need to worry if the rack is firmly secured in its position. Last May 22, the WR16/WR16B or the Classic 2-Pack Wall Shelving from $99.99 to $84.99. This product has a weight capacity of 200 to 400 pounds in total. It is of high-grade powder-coated steel that guarantees stability and security of anything you store inside of it. When this arrives at your house, all hardware would be included in the package including a manual to guide you in installing this storage option. The design is the signature of FlexiMounts: a buckle design that comes with velcros to avoid anything from falling. It has undergone strict quality tests so you can be assured that it's made of top durable material. Buy this if you have wood studs and a concrete wall. FlexiMounts also provide this with thicker screws, compared to other furniture stores that only use thinner screws. On May 23, the WR26 was on flash sale from $201.86 to $170.99. The WR26 is 2x6 in size and could carry 400 pounds in total. It can be installed by one person with all the hardware included in a concrete wall or wall studs. The material is powder-coated steel and is guaranteed to be top of the line after undergoing strict quality tests. Worth mentioning is its buckle design with velcros that prevent falling. It also allows for a flexible layout because homeowners may use various combinations and use different stud spacing during installment. This comes in either black or white. But if you missed the flash sale on the aforementioned dates, don't worry because you will still get a 10% discount for the items mentioned. FlexiMounts will be giving the last chance to its avid customers by restoring the items they missed during the flash sale. You can still buy the aforementioned products at special discounted prices.
Final Word
This is your chance to finally upgrade your garage using great quality products sold at lower price points. Why upgrade? You are missing out on the various functions your garage can serve because you've filled it up with clutter. If you just take a day out of your busy schedule to declutter it and organize what you'll keep, you can use the garage in many ways. It can be a fitness center that can house all your gym equipment. It can be a workshop area for a pottery session or a wood-making activity. You can use it as an intimate events place or you can finally park your car inside the garage.