S

ummer season is here!
And you know what that means? You can finally take the surfboards out, the bicycles in the street, the skates in parks, and a lot more sports you enjoy outdoors.
There are some people who do not like the heat but there are many who enjoy going out on vacations when the sun is up and the weather is nice and warm. There is just something about the summer sunlight and the gentle breeze of the ocean and the outdoors that we love about the season. People also like going out on road trips and then camping at different sites because they don't have to fear unruly weather characterized by heavy rains. The waves aren't that strong and dangerous to swim or surf in the ocean. The roads are nice and clean so cyclists are safe to bike around in the morning or at night. You can always go out for a run or have a picnic in the park. You can go out to the beach and enjoy a tanning session along with other families and a group of friends who also want to enjoy the summer weather.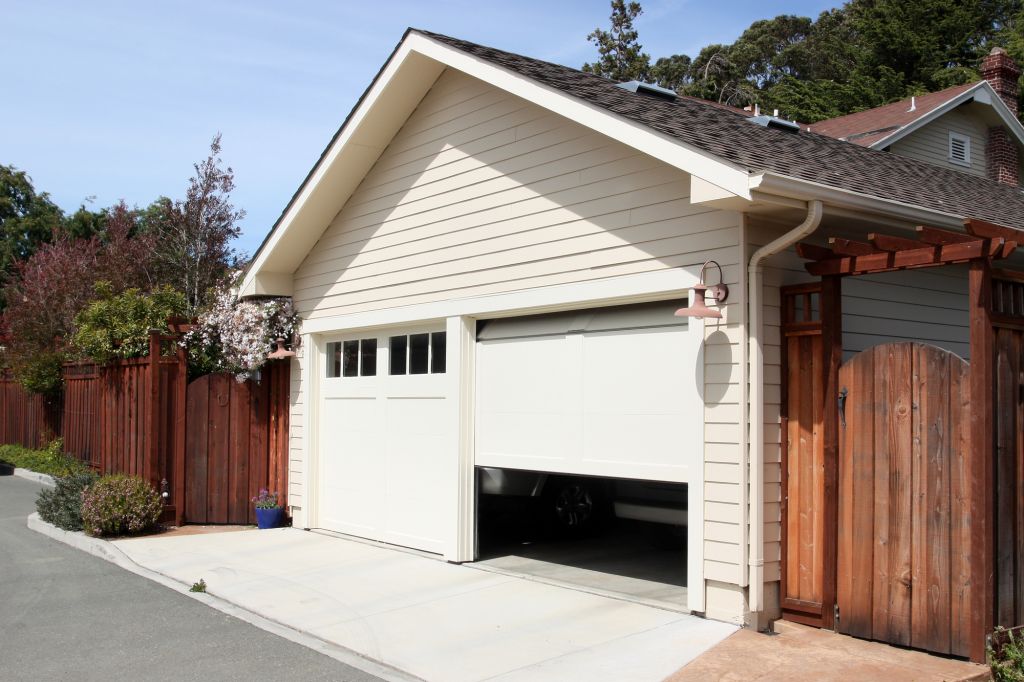 Suffice it to say, we love summer! We love the dance music played for that summer vibe. We like refreshing drinks that keep us alive during the heat. We love eating street foods while exploring new cities we've never been to before. We love that we do not need to wear layers of clothes and we can even wear so little and survive.
Summer is a time to be alive. It's a season when we can go out for an adventure and meet new people. It's a season where our lives can take a turn for a positive change and allow us to live our best days.
Of course, we need storage space for all the summer-related activities that we will do. The garage will surely be alive because it's not only a storage space for the car, but it's also an excellent area to store seasonal athletic gear we usually use every summer. If it's filled with clutter at the moment, then now is the perfect time to clean it. Declutter your stuff and throw away those that you do not need anymore. Host a garage sale and sell those that can take new homes. Before you return your keep pile, clean your garage thoroughly from the ceiling to the floor. After a thorough cleanup, install smart storage solutions so that you'll be able to maximize the space as well as make sure everything is stored in a neat fashion. Items are easily accessible this way, especially since it's summer and you'll be grabbing a lot from your garage.
Here are overhead storage racks and wall shelves from FlexiMounts that you can choose from:
Price: $79- $369.98
Look for a wall shelf that has a big weight capacity. We all know that the garage stores things that are usually big and heavy so you'd need to have storage for heavy-duty storage equipment. This product has a weight capacity of 200 to 400 pounds in total. It is of high-grade powder-coated steel that guarantees stability and security of anything you store inside of it.
When this arrives at the house, all hardware would be included in the package including a manual to guide you in installing this storage option. The design is the signature of FlexiMounts: a buckle design that comes with velcros to avoid anything from falling. It has undergone strict quality tests so you can be assured that it's made of top durable material. Buy this if you have wood studs and a concrete wall.
FlexiMounts also provide this with thicker screws, compared to other furniture stores that only use thinner screws. When checking out, don't forget to use the code, 7DD15, for the discount to apply to your order.
CLASSIC 2-PACK 1′ X 4′ WALL SHELVING
Price: $79.99
Keep items off the floor so that you can freely move around your garage and make use of the vacant space for other purposes. Maximize the storage capacity of your garage with a wall shelf like this.
The WR14 is wall-mounted and is 1'x4' or a 2-pack in size. It can securely carry 300 pounds in total. Like the one mentioned above, this boasts of a hassle-free, one-person installation. No need to worry about installation anymore because it can be easily done by one person. This includes all the hardware you need to put up the wall shelf.
It also boasts its sturdiness and stability. Having a buckle design and velcros prevent the bracket from falling or bending. This can be installed in a concrete wall or wall studs. There are different devices and two color options for this product.
This product offers vertical support and longer ceiling brackets. It will prevent the shelf from falling from the ceiling because it is secured to the wall. Its weight capacity is 400 to 600 pounds and the height can be adjusted from 22 to 40 inches. It is made of cold-roll steel that is guaranteed to be of their belongings damaged from water. It could store seasonal items such as athletic gear they will only use for winter or for summer. This comes with an integrated grid design, a standout design from those available in the market. This comes in black and white and has different storage spaces: 4' x 8', 4' x 6', 3' x 8', 3' x 6', and 2' x 8'.
Final Word
We are so excited for what can arguably be the most thrilling season of the year! Make the most out of your summer without breaking the bank by being able to use what you already have. You need to clean the garage first so you know which items you no longer need to buy for your next camping or beach trip. You can also elongate the life of your items by having a proper storage area for them at your home.