E

aster 2022 is just around the corner. In fact, it's less than two weeks from now with Easter Sunday falling on April 17 this year.
You might already be anticipating the holiday because your family is big on celebrating it. You grew up in a strictly Catholic family and through the years would be fasting every Lent or through the 40 days of penance, starting from Ash Wednesday and ending on Black Saturday. On Easter Sunday, you celebrate along with the whole Catholic community the resurrection of Jesus Christ.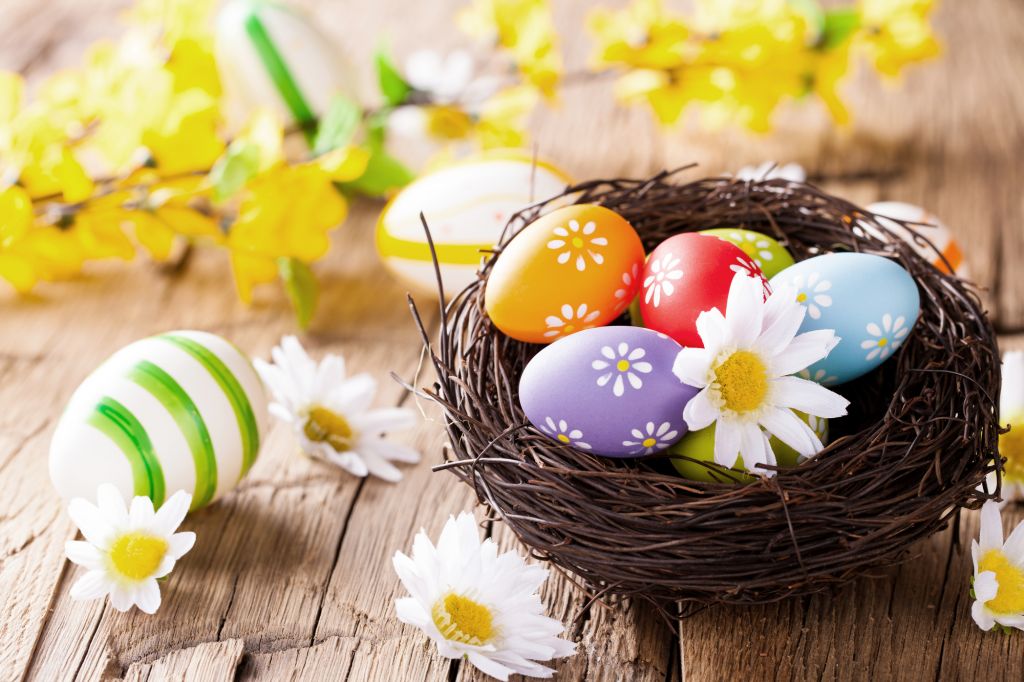 In modern times, many also celebrate Easter Sunday. It marks a new life for them as winter has ended and they can finally be more mobile again. There are brighter days to look forward to, and it calls for a celebration after the long cold days of winter.
Your mom will most likely prepare Easter food such as lamb and pastries. Children would come dressed in their best Sunday attire and hunt for the eggs that the adults hid around the house. Adults come and go, and share stories while drinking wine until the wee hours of the morning.
Why not twist it up this year and have an adult Easter egg hunt? Since you are running out of venues to hold events, use your garage to surprise your guests. Clean it up, organize your possessions, park your car temporarily on the driveway, roll up the garage door and let the party begin from the inside to the outside garden. Instead of putting candies inside the eggs, invest in your party this year and surprise your guests even further by giving them storage solutions for their garages.
We listed down products from FlexiMounts that they would be glad to be a mainstay in their garages:
4′ X 4′ OVERHEAD GARAGE STORAGE LIFT
This overhead storage rack boasts of a pulley system that can allow for 9 feet of vertical lift meaning one can easily store items here using the hand crank that eliminates the need for a ladder. It can carry up to 300 pounds of weight and its vertical lift is a maximum of 108 inches. It is 4' x 4' in size and is made of alloy steel. It is a space saver because of its 4 x 4 platform that could create at least 16 square feet. It is made of high-quality parts that take pride in its superior craftsmanship. This product is made of heavy-duty steel cables that will secure the rack in place. Seasonal decorations, large tools, and outdoor equipment are safely secured in this product. Stylish, safe, and effortless, the players of your Easter egg hunt would love opening an egg with this storage lift written inside of it.
CORNER 2-PACK 2′ X 4′ WALL SHELVING
This wall shelf product is a perfect storage for small garages. It will make use of a corner space that can guarantee to optimize all vacant spaces in your garage. It can be used as a corner shelf or a 2-pack shelf. Like the other wall shelves and overhead storage racks from FlexiMounts, this item also features an integrated grid design. It's easy to install by one person because the package comes with all the necessary hardware. An installation template will also help locate where to mount the holes. This can be installed in wood studs or a concrete wall. For additional storage, this is compatible with FlexiMounts GRH2/GRH2B and hooks GRH1/GRH1B.
Your Easter egg hunt players would love this ample vertical support and longer ceiling brackets. It will prevent the shelf from falling from the ceiling because it is secured to the wall. Its weight capacity is 400 to 600 pounds and the height can be adjusted from 22 to 40 inches. It is made of cold-roll steel that is guaranteed to be of high quality after undergoing rigid tests. This is also a waterproof product that could avoid getting your products damaged from water. It could store seasonal items such as athletic gear you only use for winter or for summer. This comes with an integrated grid design that makes it stand out from others available in the market. This comes in black and white and you may choose from different storage spaces: 4' x 8', 4' x 6', 3' x 8', 3' x 6', and 2' x 8'. This can be easily installed by following the step-by-step manual and installation template that comes with the product.
GENERAL 2-PACK 2′ X 4′ WALL SHELVING
Price: $139.99
This BR24 general 2-pack wall shelving is perfect for those who don't have that much space in their garages. It is 2'x4' in size and could carry 440 pounds in total, 220 pounds per tier. It is made of powder-coated steel that is of high quality and has passed through rigid quality tests. It can easily be installed by one person because it arrives in one box that has all the hardware needed. It can be installed in a parallel or vertical manner. Like other products, this also features an integrated grid design that makes it stand out from others in the market, makes it easier to assemble, and gives it more stability compared to other storage solutions that have a multi-piece assembly. Flat hooks from FlexiMounts can be added for bikes to be hanged. It comes in black and white.
Maximize safety and stability with this Amazon Best Selling product from FlexiMounts. It can carry up to 600 pounds of weight and is 4' x 8' in size. Its height can be adjusted from 22 to 40 inches and it is made of cold-roll steel. Again, it comes with a Step-By-Step instruction and installation template so don't worry too much about the installation process. It is also waterproof like the other products which make it a great storage option for seasonal items that are mostly tucked away during the year. This will arrive in one box including accessories and other attachments. Four pieces of flat hooks or the GRH1 or two pieces of utility hooks (also included) or the GRH3 can be attached and would offer additional storage for items.