I

f there is one thing that the pandemic has positively pushed us into doing–or starting, that is getting physically active (well, we hope that is the kind of positive result we are looking for, and not, you know, with the COVID-19 test kit result). One of the activities that have seen a boom since the start of 2020 is more and more bicycles are roaming the streets. Not only does cycling give health benefits to us individually, but it also keeps us in the social distance as opposed to riding public vehicles. And not to mention economical and environmentally good.
For the beginner cyclists, there is no shortcut to trying new things. Experiences are what make it exciting. And making mistakes is one of the many learned lessons one has to go through. Over time, these mistakes will make you improve as a rider. For now, here is a quick rundown on some of the most common mistakes a newbie cyclist commits.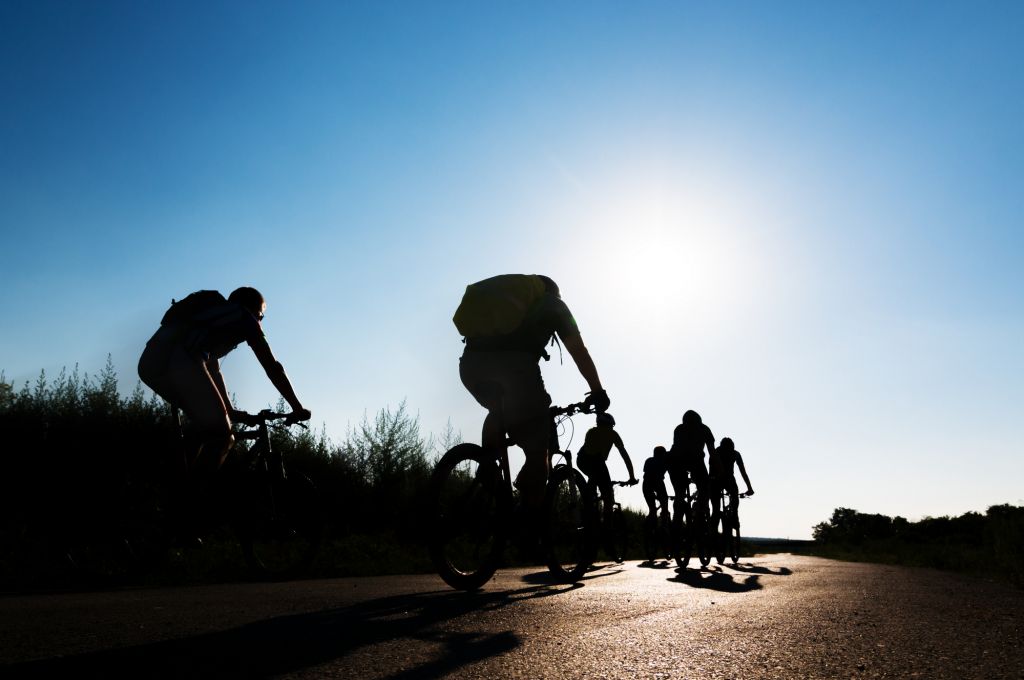 Suiting Up With Wrong Clothes
Your wardrobe when cycling greatly affects your comfortability and performance during the ride. For example, wearing a pair of denim jeans may make you look cool in photos, but behind the scenes, it restricts your movements. Opt for a padded biking short and the right bike shirt or top that wicks the sweat away from your body. If you plan to ride for a long duration, always check the weather forecast. This could determine the type of clothes that you would be wearing. For colder seasons or conditions, it would be best to overdress a bit. The logic here is that it is easier to take off layers of clothing when it gets warmer than vice versa. What you should take note of is maintaining your body temperature, especially in elevation changes. Downhill riders will have a drastic drop in body temperatures due to the windchill compared to when cycling uphill, wherein your body feels warmer because you exert more effort. In cooler conditions, a windproof or waterproof layer comes in handy.
Overdoing It
The secret to injury-free and stress-free cycling is finding your pace. Riding too far, too hard, and too soon without having built enough endurance will only bring you harm. Yes, cycling has a lot of benefits. But like any other sport, employing the right intensity is just as important as any other factor. Consistency is the key here. And with enough training, your heart, lungs, pedaling muscles, and your body will keep up with you. Cycling deep end and knocking out mega miles are within reach. But do it gradually.
Leading the Group You Just Joined
Or joining a group before you are ready. Belonging and riding in groups are double the fun and shared knowledge. However, as it consists of not only yourself but other riders, group rides observe and follow their own rules and protocols. And these exist for a reason.
Introducing yourself by taking a turn on the front is a big no-no. Instead, hang at the back and observe. Do not be afraid to ask for help if you need it. Also, refrain from hanging around too far at the back and for far too long just because you are wary of standing in the way of the more experienced riders. It would be hard for you to pick up the pace and keep in close contact with the pack, and not to mention wasting a lot of energy in the process. And for everyone's safety, keep up with the pace of the group. Modulate your speed so you can move through the pack comfortably.
Not Securing Your Bikes When Traveling With A Car
Out-of-town trips are more enjoyable when you can also bring your bicycles with you. Imagine a change of scenery from your usual metro, high-rise buildings, and car traffic.
But the main concern is how to transport the bike to the destination. Unless you own a foldable bike or a pickup truck, it would not be a problem at all. However, subjecting your bicycle units by laying them out flat on the floor poses a danger to your bikes, especially if the road you will be traversing is rough. And if you are a family or a group of friends traveling, then the space wouldn't be enough.
Investing in a sturdy and convenient bike hitch rack is the most plausible remedy that you can bank on. Now, transporting the bicycles would not be much of a hassle.
The Fleximounts BHR4 Flexible and Foldable Bike Hitch Rack are as durable as you want them to be. It is made of a cold-roll steel structure with a protective powder paint finish. It has anti-wobble knobs to strengthen the connection between the mainmast and folding arms. It assures you that the build will securely fix the bike rack in place, which would be our biggest worry when on the road. Frequent glances at the back of our car would be lessened with this rack as you will be at ease with its performance.
The foldable bike hitch rack features a tiltable mainmast. The rack's body can swing up, down, forward, and backward, allowing more accessible bikes' lifting. The rack pops back to its original position with the anti-wobble knob.
Moreover, its foldable arms are easy to move. So, when the rack is not in use, you can easily fold it back to safekeeping. The foldable arms won't also get in the way, even if installed in your vehicle.
The Fleximounts BHR4 Flexible and Foldable Bike Hitch Rack are compatible with different sizes of bikes, which is perfect for group outings and if you own multiple types of bicycles. The rack has adjustable straps that can hold up to four bikes, and it can carry a weight of up to 165 lbs.