You haven't been fixing your garage for quite a time now. Money has not been a visitor for months in your household, and the garage is the last place you would think to spend your valuable cents on. But one day, you stopped in front of your garage and remembered its glorious days. You are an artist and you love making art using different kinds of materials. The garage was your home. You painted portraits of your cats in the garage. You have made sculptures and ceramics out of clay and cement in the garage. You have made many pieces of wood furniture at home and even sold some to many of your friends and relatives. You have also done a lot of metal and glass work that even your wife, ever critical, has seen marvelous.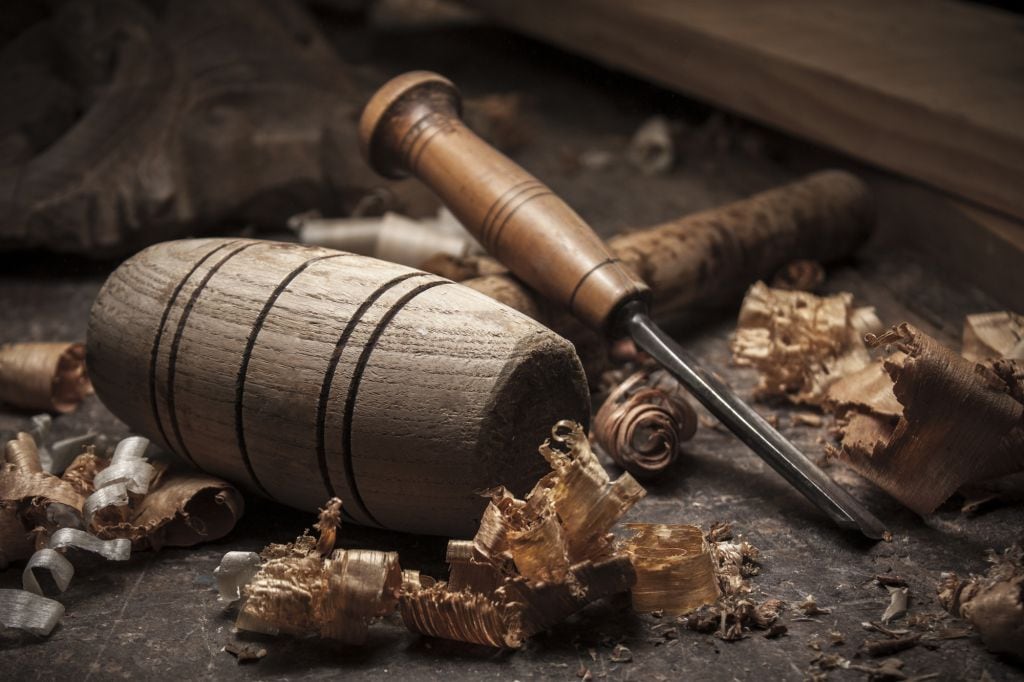 There was a time when you turned your garage into a roller skating rink because you wanted your kids to have fun at home. There was also an occasion when your wife organized a backyard party and the garage was where the buffet was located. In short, you've done a lot in your garage but now, it's just a pile of garbage. You did not have time to make art anymore because you were busy making ends meet after your five-year-old kid was diagnosed with leukemia. She miraculously survived and it has been five years since then. At present, you already have a job that pays well. Your wife's buy and sell an online business is taking off. You want to bring your garage back to its glorious days. We say, why not? Now that you have the money to do so, it's the perfect time to finally declutter, clean, install smart storage solutions, and invest in sturdy workbenches to get your groove back again. And you now have a car again so the garage is the primary area where you should park it. You're actually in luck because FlexiMounts is having an end-of-the-month sale until July 31. Selected items are at a discount of up to 30% off when you buy until the end of the month. We listed down items from FlexiMounts that you can check out here:
FlexiMounts has this work bench offer that is height adjustable and all-purpose. The workbench's maximum load capacity is 500 pounds and could carry anything that you can use for a chosen hobby or a project to make something for the house. It's spacious with 47.2" x 23.6" x 1" dimensions, just about right to make a table. The height can be adjusted from 29.5" to 44.1". With a wide range, this multipurpose desk lets anyone sit or stand comfortably yet efficiently in order to finish a task or a project. It makes use of a crank handle to manually adjust the height, the crank being extra-large to offer a smooth operation compared to standard cranks. This allows for easier lifting of desks, even though the load is heavy and full. You won't need extra tools or an electricity outlet just to be able to adjust the height of the table. The material is made of solid rubberwood surface and a steel frame which is one inch thick. The steel frame makes sure it is sturdy, even at its highest point. Moreover, this product also has adjustable feet.
Designed with high-quality craftsmanship, this durable frame can hold up to 3000 pounds. It is made of cold-roll steel, and its thick solid surface is made of 100% rubberwood. This solid surface is 1" thick wood sealed with varnish as protection against chips and scratches. It has a built-in pull-out drawer that serves as an integrated storage space for your utility tools and supplies. Its adjustable leveling feet will ensure the stability of the bench in areas with uneven floors.
BHR4 Flexible and Foldable Bike Hitch Rack
This accessory is made of cold-roll steel and has a weight capacity of 165 pounds. Its arms can be folded when not in use and won't get in the way even if you install them in your vehicle. It has adjustable and flexible straps that could hold up to four bikes of different frame sizes. Its tiltable mainmast can lift bikes easily, swinging them up, down, forward, and backward. These movements make it easier to lift the bikes. Then, the rack can just return to its original position, thanks to the anti-wobble knob. Its maximum weight capacity is 165 pounds and its steel structure is durable, of high quality, and protected with a powder paint finish. With this accessory, there's no need to worry if the rack is firmly secured in its position. You can get a 30% discount on this product when you use the Coupon Code FM703 from July 27 to July 31.
This wall-mounted storage type of unit is a classic from FlexiMounts. It's made of powder-coated steel with a heavy gauge steel construction that can safely carry up to 400 pounds. Its size is 2'x4' and comes in two levels. It has a buckle design with velcros that will prevent the brackets from bending or falling. You may opt to use thicker or thinner screws. It is suitable to be secured to either a wall stud or solid concrete wall. You can install these in various combinations, using different stud spacing. You can get a 15% discount on this product when you use the Coupon Code FM718.
GR48 CLASSIC 4′ X 8′ OVERHEAD GARAGE STORAGE RACK
Made of high-quality construction, this overhead storage unit can safely load 600 pounds of weight. It's waterproof and has that signature FlexiMounts integrated grid design. It has a height adjustment of 22 to 40 inches with a 4 x 8 in total size. Like other FlexiMounts products, it uses thicker screws than comparable products in the market. You can get a 15% discount on this product when you use the Coupon Code FM718. Happy shopping!